SOS Says Thank You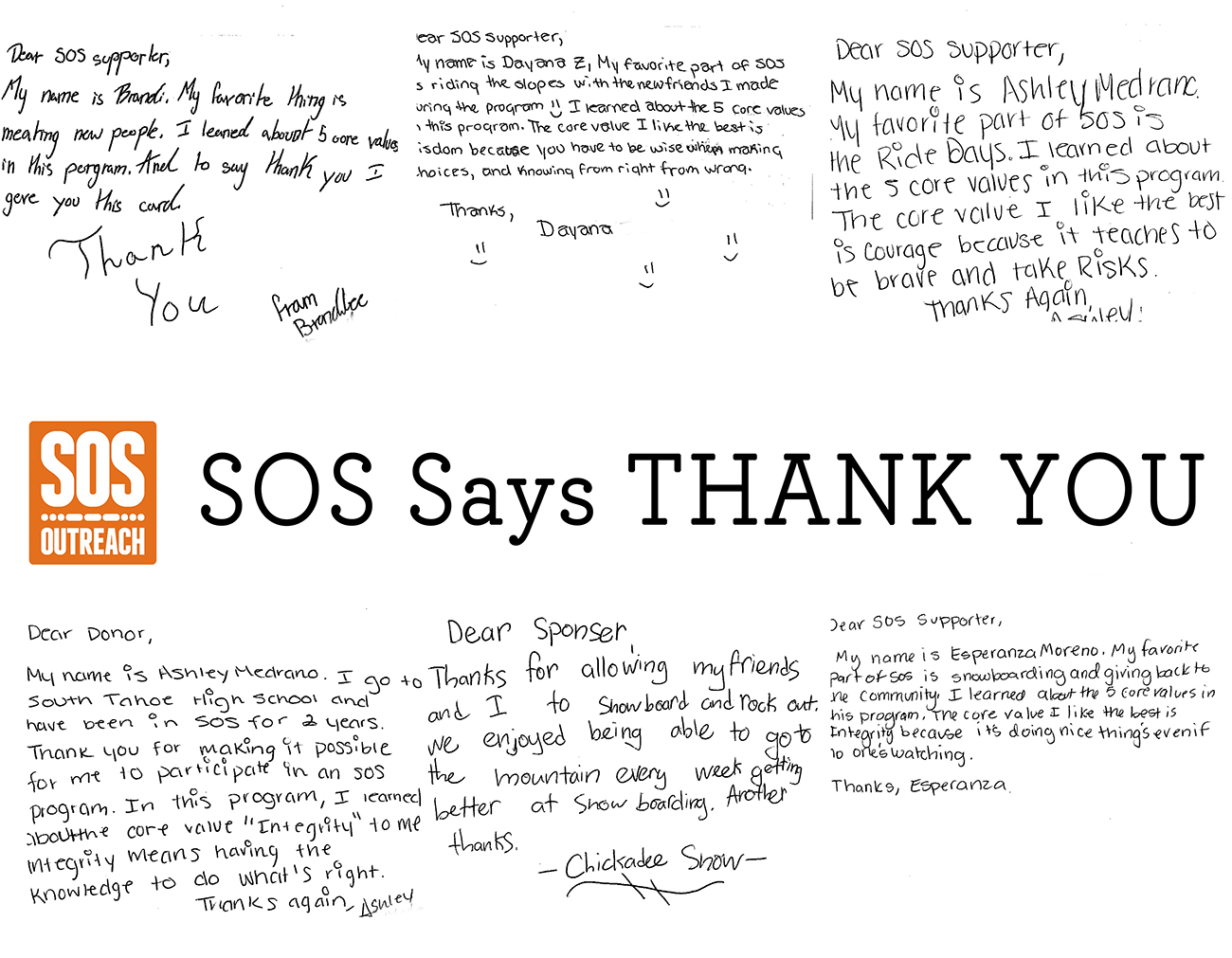 SOS would not be able to accomplish its goals without the help of its donors who give both in-kind and monetary support. We are able to keep our program expenses down due to the significant in-kind support that we receive. We want to say Thank You to everyone who contributes to SOS. Your compassion is a model for our students and is greatly appreciated by everyone involved. Thank you to all donors who supported SOS Outreach during the 2013 fiscal year (September 1, 2013 – August 31, 2014).
$50,000 +
Comcast Cable
Durango Mountain Resort
Harold W. Shaw and Mary Louise Shaw Foundation
National Recreation Foundation
Willam G. McGowan Charitable Fund
$15,000 - $50,000
Corporation for National & Community Service
Gary Saltz Foundation Inc.
Sidney E. Frank Foundation - Colorado Fund
Take the Magic Step Foundation
The Anschutz Foundation
$10,000 - $14,999
Gary Saltz Foundation, Inc.
Ski Santa Fe
Sidney E. Frank Foundation
The Summit Foundation
Take the Magic Step Foundation, Inc.
$5,000 - $9,999
Vail Summit Orthopaedics Sports Medicine
Windham Mountain
Special thank you to the National Forest Service. SOS's summer programs are operated under permit by the White River National Forest.