SOS Youth Spotlight
JOIN OUR CIRCLE -- DONATE TODAY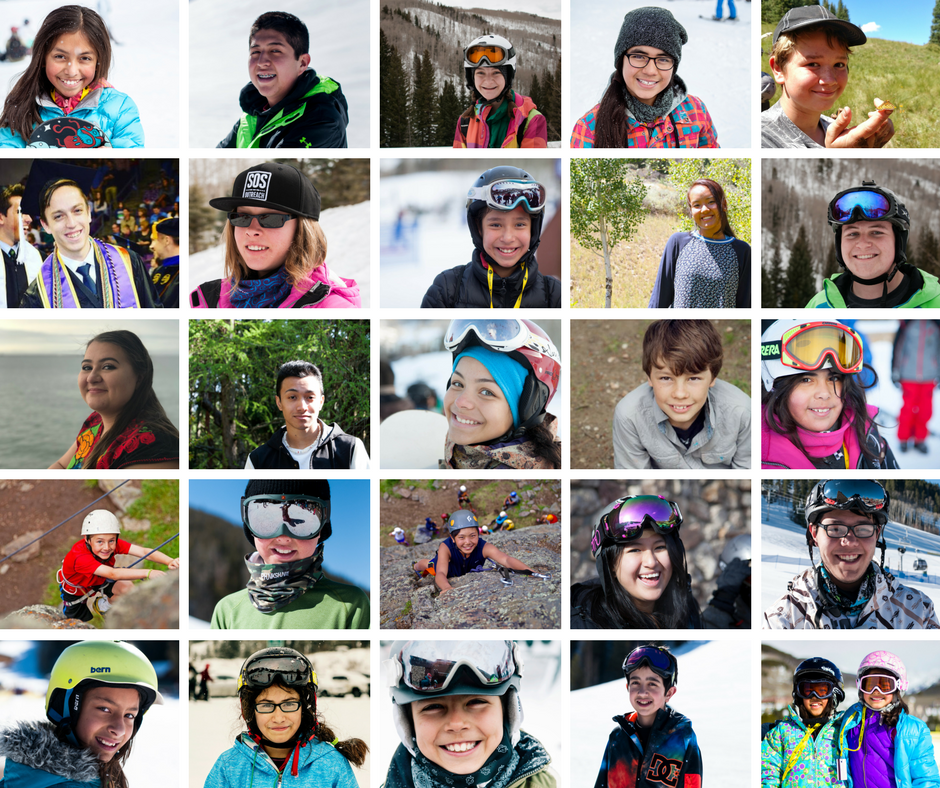 Faces of SOS Outreach
Through an intensifying curriculum comprised of caring adult mentors, outdoor adventures, and long-term life skills development, SOS empowers youth to reach their full potential - in education and in life. Your investment cultivates compassionate and humble leaders like those above, instilling a deep sense of self and appreciation for the experiences that have shaped them.
Statistics are impressive, but they don't tell the whole story.
"SOS taught me to listen to others and give back to the community. As time passed, though, learning to pick myself up became easier. Making myself keep going no matter what obstacles were in my way became second nature." - Josue, Summit County SOS participant

"Courage doesn't just come out of nowhere. It comes when you push yourself to prove to others that you can become a better person." - Peter, Pacific Northwest SOS participant

"I couldn't get enough. I found myself inspired, learning to snowboard and overcome obstacles side-by-side with my friends. Not once did I think about quitting. I knew I was given a once in a lifetime opportunity and I would do anything to hold onto it." - Oliver, Eagle County SOS participant

"SOS has expanded my family beyond blood...We take care of each other." - Mitzi, Lake Tahoe SOS participant

"My [mentor] group and SOS has helped me become a stronger, new me. Not only do I smile, but I have found myself reaching out for help instead of holding it in... SOS is not only an organization for kids, but is a rescue center for most." - Elizabeth, Front Range SOS participant

"I was given countless opportunities through SOS. Opportunities to better myself, help others, and become an active participant in my community." - Travis, Eagle County SOS participant
JOIN OUR CIRCLE -- DONATE TODAY
Why wait? Gifts of every size make a difference.
$50 - sponsors one day of outdoor adventure activity for one child
$125 - sponsors a week-long backpacking adventure for one child
$250 - sponsors a five-day learn to ski or snowboard experience for one child
$500 - sponsors a day of mountain biking for ten children
$1,000 - sponsors a year-round leadership program for one child