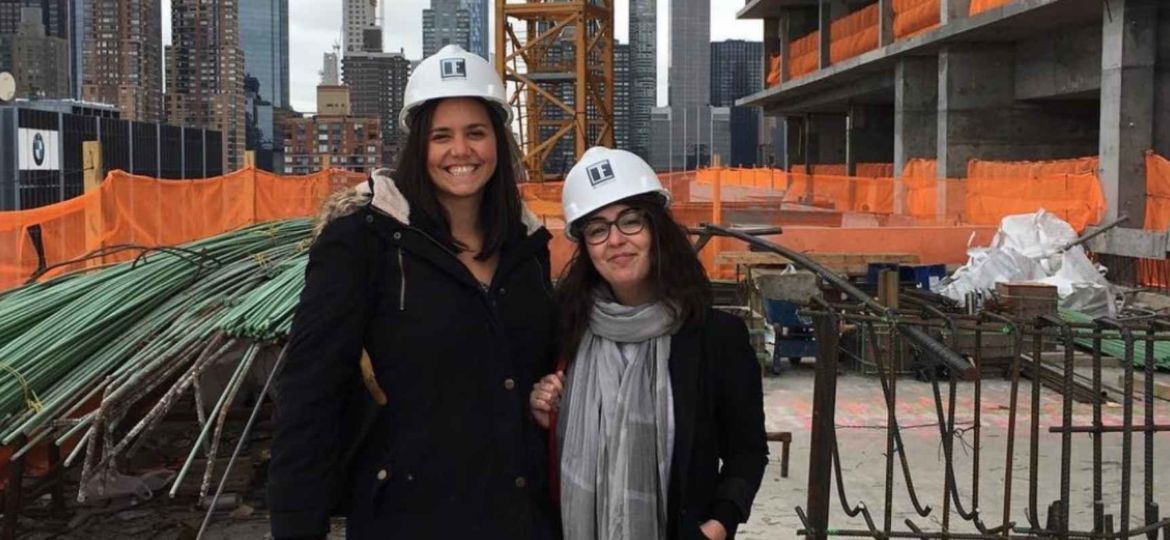 NEW ALUMNI NETWORK COMING!
We believe that connection, support, and opportunity are the necessary ingredients for youth success. Our programs are designed to create strong leaders across our communities, but that doesn't stop after youth graduate SOS. We're excited to share that a new SOS Alumni Network is in the works! It will be a thriving community for our alumni to connect, collaborate, and engage with our current participants, SOS partners, and each other. Stay tuned for more, as we develop this exciting new opportunity to further deepen our impact.
In anticipation, we're kicking off a multi-part series that highlights the long-term success of SOS with first-hand experiences from several alums. SOS has played a major role in guiding our network of more than 70,000 alumni to where they are today. Our alumni continue to integrate the values and skills instilled from SOS—and they continue to inspire us with what they're able to achieve as successful adults.
From a young age, Jessa felt inspired by interior spaces. She loved the creative freedom of a blank canvas, to look at a space and see possibility. For Jessa, these spaces serve as a means to bring people together—they enable us to connect with each other and create lasting memories.  
"Since I was 11, I had dreams of being an interior designer," reflects Jessa. "I was completely obsessed with any school project that was related to interior space and art."
Jessa had the opportunity to do an interior design job shadow through SOS Outreach. As a national youth development organization, we focus on the holistic, long-term success of our kids. We incorporate outdoor recreation, positive adult mentorship, and leadership skills to empower under-represented youth to discover their full potential. 
Through our progressive, curriculum-based programs, Jessa was able to select a local business she was interested in learning more about. Without hesitation, she decided to get her toes wet with Worth Interiors in Avon, CO—picking out colors, reviewing sketches and exploring the professional world of interior design.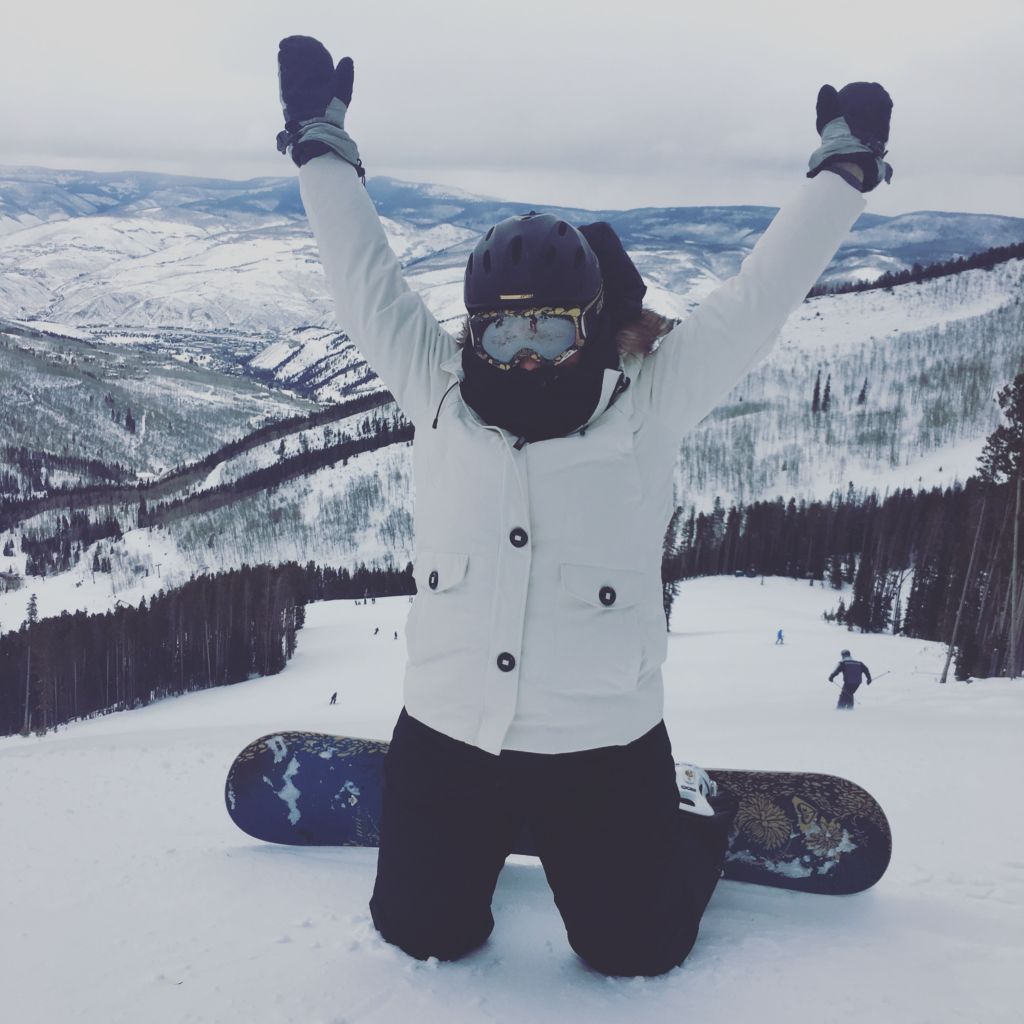 "I went on that job shadow through SOS, and I was like, 'Yes this is it. This is what I want to do,'" shares Jessa. "I felt so encouraged by SOS. They were like, 'Ok you want to be an interior designer? Great, you're going to do it! We believe in you.' It only takes one person to make that difference and at SOS, I had this entire community."
Jessa grew up with her dad in a single-parent household. The mountain community of Eagle County, Colorado was home, known for its striking peaks and world-class skiing and snowboarding. Jessa's dad thought it would be a good idea for his daughter to join SOS. It would provide a connection to snowboarding and a way to meet new friends.  
"I remember the first season being really hard," says Jessa. "I think I was in 4th grade. I was a little overweight and it was really hard to stand up, and it hurt when I fell. But SOS supported me. No one ever made me feel bad for being overweight. In a lot of places in my life, people were bullying me for that. At SOS, I never felt uncomfortable. It was huge to go to SOS and feel like I could be myself."
Jessa leaned on her mentors and SOS community to help her achieve her goals. She worked hard—balancing school, the SOS curriculum, a social life, and multiple jobs. She taught ski school, served at restaurants, and worked at the local gas station—enabling her to save money to move to New York City after high school and attend her dream school, the Fashion Institute of Technology (FIT), to study interior design. FIT is internationally recognized as one of the best design schools in the world. 
"So many people told me you are not going to be able to go to New York for school; you're not going to survive in New York," shares Jessa. "If I had listened to them, I would have been in a very different place. I'm following my dreams and it's because I didn't believe those people that said I couldn't do it. I believed the ones that told me I could."
Now 29, Jessa was able to land a job in the industry after she graduated from FIT, and has been working in the hospitality interior design field in NYC for 8 years. She genuinely loves what she does and reflects on the role SOS has played in her path to a successful and fulfilling career.
"I really think every high schooler should do a job shadow," says Jessa. "So few kids know what they want to do when they graduate. That job shadow through SOS really helped. Knowing you had a community behind you to help you achieve your goals, it really made me feel like anything is possible."
Jessa felt fully supported by her SOS community. She could trust her mentors, share her struggles, and celebrate her successes. It was the people that made our programs shine.  
"Our mentors believed in us 100%," says Jessa. "You could say I want to be a doctor and they'd be like, 'Awesome! How can I help you get there?' Having an adult that believed in you was really big. You're increasing the ability for kids to have a positive person in their life. It only benefits." 
Adult mentors help kids connect with our six core values—humility, compassion, courage, wisdom, discipline and integrity—during days on the slopes, leadership workshops, and community service projects. Mentors provide consistent support to guide youth as they navigate and bounce back from life's stumbles and falls.    
"When you're 12 and 13, that's a really tough age," says Jessa. "I think you need adults that really stand up for you and care about you. A program that's coming in and instilling strong values and positivity and love into these kids, there isn't a more important time for programs like it than right now. I have a lot of love for SOS. It's an organization that's really ahead of its time. They've always emphasized inclusive communities and increasing diversity in the outdoors."
Inspired by SOS' model, Jessa hopes to someday create a program focusing on local high school students to increase inclusivity, equity and diversity in the design world. She wants to bring interior design to kids who wouldn't necessarily realize it's a feasible career path, whether they aren't aware of the right opportunities or don't feel like they have the support to pursue them. The program would provide mentorship and guidance for young people to follow their passions—something that SOS encouraged Jessa to do.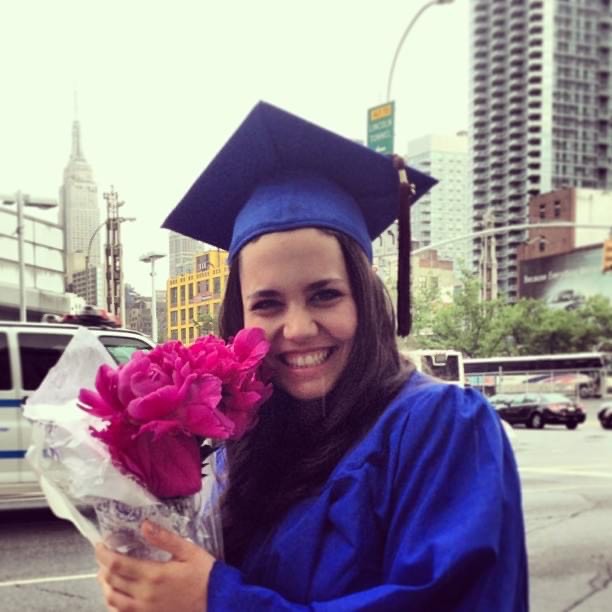 "SOS empowered me to be a leader," says Jessa. "The transferable skills are very real. I developed more patience, listened better, and brought a greater thoughtfulness to what I did. I think being in a community of people that cared about you and wanted you there was a confidence booster."
 After Jessa completed our 4-year Mentor program, she reached our capstone Peer Mentor program, where participants come full circle to mentor younger kids in their first or second years of SOS. Making a difference in the younger youth's lives, and returning that same care, compassion and camaraderie—that same empowerment—truly demonstrates the strength of our SOS community.
 "I want current SOS participants to know that anything is possible," shares Jessa. "There is a way to get it done. If someone says you can't do something, don't let that ever stop you. Utilize your community, and lean on the people that love you."