"SOS has been one of the few constants in my life," shares Travis Tafoya. "Really since I was 10 years old."
 When Travis entered our programs 15 years ago, he was searching for a sense of belonging. "From my first day in Learn to Ride to the inspiration behind the values-based work I do with college students now—SOS has been a part of it," shares Travis.
 Now 25, Travis reflects on how SOS has walked alongside nearly every step of his journey. It's been an honor to see him grow into a thriving adult—elevating communities, providing connection, and creating his own change in the world.
THE POWER OF COMMUNITY
Travis grew up in Eagle County, CO. Flanked by the snowy Rockies, the valley is renowned for its outdoor recreation, particularly its world-class skiing and snowboarding. It's what drew Travis' mother to the area in the late-1970s as a ski bum, where she met and married Travis' father. Travis' father was born and raised in the valley. His grandfather worked in the nearby mine until it closed in the mid-1980s. Both his father and his grandfather are an integral part of the Latinx community that helped build and develop the valley into what it is today.
 The valley's economy is driven by the snowsports industry. If you're not at work or at school, you're on the hill. But the mountain isn't accessible to everyone. Travis' family struggled to afford to put their three boys on the slopes with public service industry salaries. 
 "SOS offered the option for us to learn snowboarding, to spend time on the mountain, and it gave my parents that access to provide us with the opportunity many of our peers had," says Travis.
 Growing up in Eagle County, Travis felt the weight of his half Hispanic, half Caucasian ethnicity. To him, there wasn't a clear community he could fit into.
But with SOS, things felt different. Travis discovered a community that propped him up, inspired him to step outside of his comfort zone, and empowered him to set and achieve goals. That self-confidence and determination began on a snow-covered peak.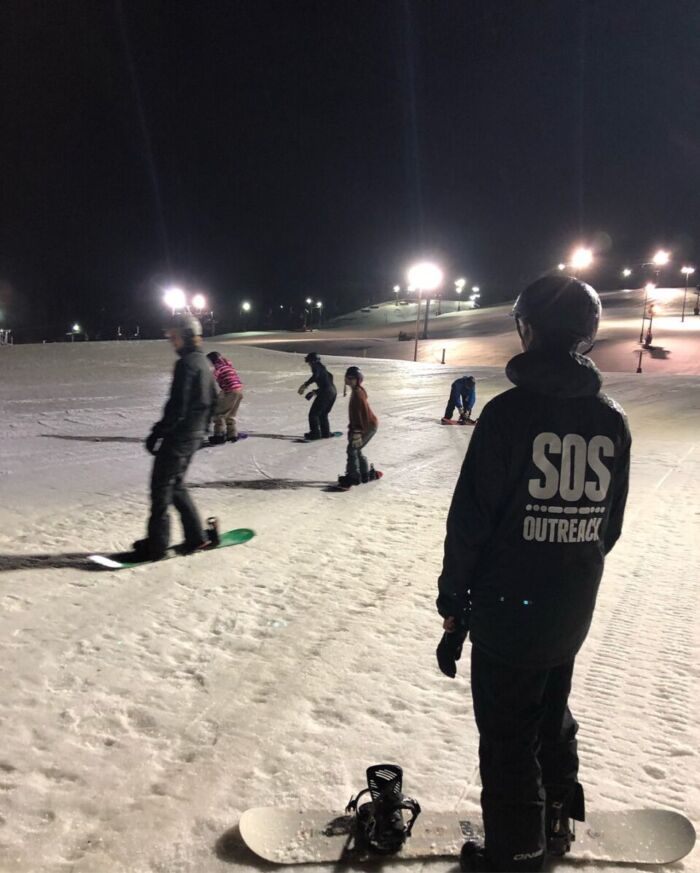 The first time Travis strapped into a snowboard and found his balance to stand was with SOS. Pushing through the snow, navigating the terrain. There were spills along the way, of course, but getting back up didn't seem as tough with SOS cheering him on. He found his community. And he decided to go all in.
"Having SOS be this advocate for me and my family growing up, it gave me this adult mentor in the community that wasn't a teacher, wasn't a parent," says Travis.
Travis shares how that mentorship helped ease the transition from middle school to high school by providing a supportive community and social group outside of school. Because Travis' snowboarding skills progressed quickly, his SOS mentor encouraged him to join the Vail Ski and Snowboard Academy through a scholarship.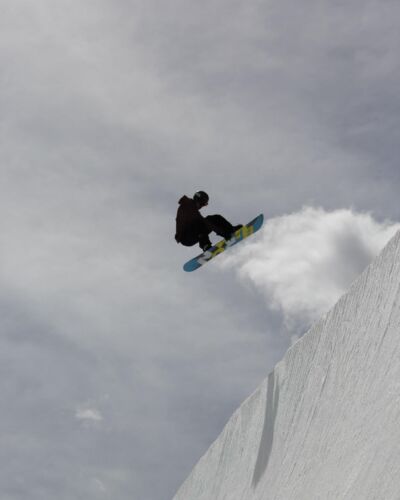 "I had the opportunity to be a part of a world-renowned snowboard team, train with Olympic athletes and coaches and compete in snowboarding at a high level," says Travis. "I would have never pursued this opportunity if it wasn't for the encouragement from my SOS mentor and the love of snowboarding that SOS instilled."  
 Having a positive mentor inspired Travis to step into a mentor role himself. It wouldn't be the last time he would empower others and build community.
"As a Peer Mentor in high school, I had the opportunity to remain an active part of the SOS community and coach and guide younger members," shares Travis. "This created a stronger connection to my community. I thought I could share my experiences and use my position to benefit the kids after me, who maybe like me, once felt like they didn't quite fit in."
CONNECTING CHICAGO'S URBAN YOUTH WITH LIFE SKILLS IN THE OUTDOORS
After Travis graduated high school, he studied psychology & counseling at University of Colorado at Colorado Springs. He decided to further his education by pursuing a masters in educational leadership at DePaul University in Chicago.
Far from the Rockies he grew up exploring, Chicago was a stark contrast to the smaller Colorado towns and cities Travis knew. He didn't have an existing network or support system in Chicago. But a unique SOS connection changed that. 
When our founding partner, Vail Resorts, acquired Wilmot Mountain in Wisconsin, there was an opportunity to launch an SOS program to connect underrepresented Chicago youth with the transformative power of skiing and snowboarding—introducing them to SOS' core values and providing a chance to learn a new sport in an encouraging environment.
Travis immediately expressed interest in helping to launch the new program off the ground, and we couldn't think of a better person to do so. 
"SOS helped ground me and gave me a way to better the new city I moved to, meet and make friends, and build a community," says Travis. "I felt like I was able to bring a passion of mine, and my own experiences in SOS, my background, to this new environment."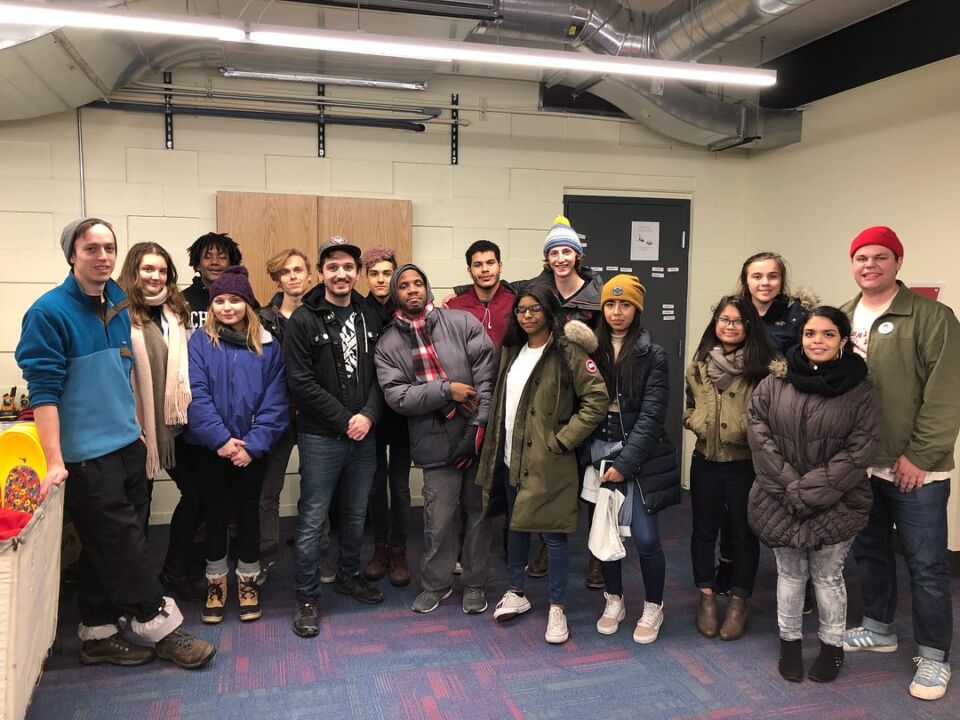 Travis helped holistically grow our Chicago program, developed partnerships with key community organizations, and recruited kids who would be able to develop critical life skills on the snow with us. It was a rewarding experience for Travis to be so integral in the program's success.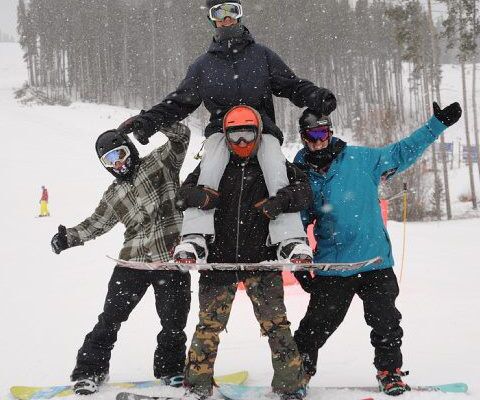 BUILDING BROTHERHOOD 
After spending two years developing our Chicago programming, Travis returned to Colorado where he continued to work with our team to provide logistical support and coordination for our nine part-time programs across the country.
 He balanced this work with a full-time position as Assistant Director of Education at Delta Kappa Epsilon Fraternity to provide resources to all of their undergraduate students.
 "The intent of these organizations is to be values-based, leadership organizations that provide you with friends, connection, and a community of people," says Travis. "That's what a fraternity is supposed to be. These values of loyalty, friendship, integrity. You practice these every day."
 The position was a natural fit for Travis.
"I now work for a nonprofit that provides values-based leadership development for young college men," says Travis. "The parallels between my experience in SOS and the work I do day-to-day are remarkable. I've dedicated my career to continuing access, diversity, equity, and inclusion throughout educational systems." 
What started out as a day on the hill learning to snowboard, ended up inspiring Travis to pursue a degree in educational leadership and create a career path in youth development.
"SOS provided me with a framework to understand my own values, my own leadership capacity, and the need for constant mentorship," shares Travis. "Without this value-based, positive youth development program, I would not have graduated with honors from college, pursued a master's degree in educational leadership, or continued to be so involved in my local community. That is what success is to me—and I have that because of SOS."