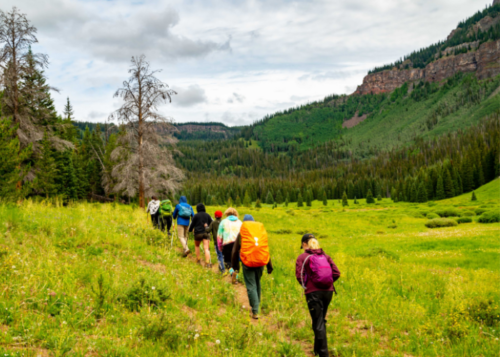 SOS Outreach Chosen as 2019 The North Face Explore Fund Grant Recipient
The Explore Fund Empowers Future Explorers by Removing Barriers to Getting Outside
Today, we're excited to announce that SOS Outreach has been chosen as a 2019 The North Face Explore Fund grant recipient!
With the support of The North Face, we will ignite youth's passions for the outdoors and create a community of like-minded peers, dedicated mentors, and caring adults. Through exposure to a new outdoor experience and access to a positive adult mentor, our youth will gain the skills they need to not just survive but truly THRIVE!
SOS is one of 42 Explore Fund grantees this year across a diverse range of organizations helping to remove barriers to get people outside.
"For nearly 10 years, The North Face has been working to increase equity in the outdoors through the Explore Fund," said Eric Raymond, Director of Social Impact and Advocacy for The North Face. "The Explore Fund searches out and supports organizations that use the power of exploration and the benefits of nature to strengthen communities around the country."
The North Face has been encouraging exploration since the brand's inception – from our national monuments to local parks and trails close to our backyards. Knowing that exploration can be a force for good, they created the Explore Fund in 2010 to build a movement of outdoor exploration and empower future explorers. Since then, they have granted $3.75 million to more than 600 programs, helping people of all backgrounds and all experiences to explore the outdoors.
For more information, visit the Explore Fund.