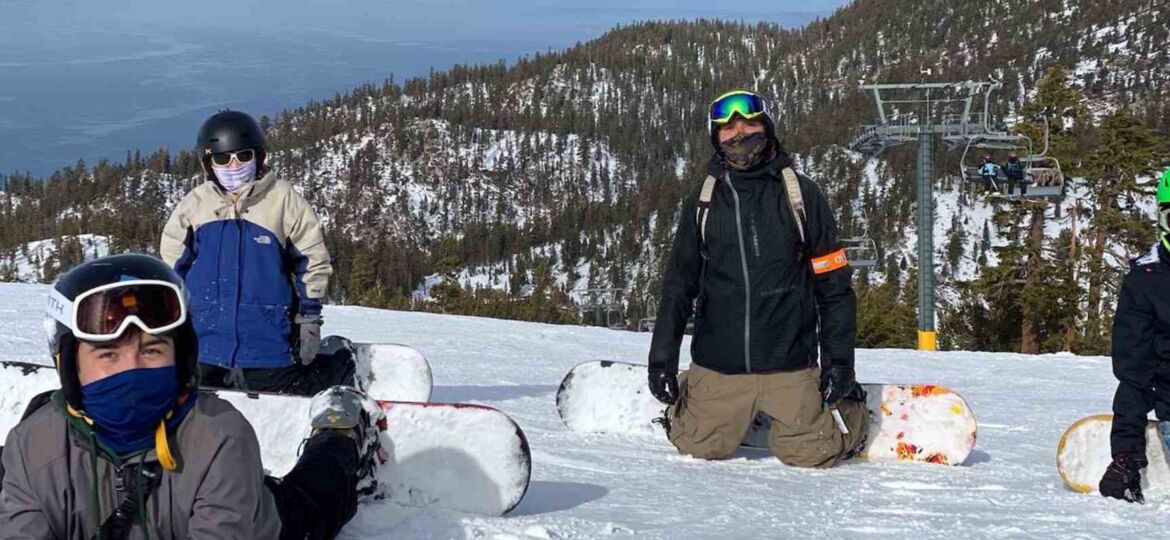 Tahoe Fund x SOS Outreach
At SOS, we strongly believe that the strength of our community is intrinsically tied to the strength of our youth. It's why we work to provide holistic support for kids across 15 communities around the country.
Our participants come from mountain communities like Steamboat Springs, CO, Park City, UT, and South Lake Tahoe, CA, where skiing and hiking may exist in their backyard, as well as from large cities like Chicago, Seattle and Minneapolis, miles away from the mountains. What all of our youth share is a determination to dream big. We work to empower our youth to realize those dreams, because when our youth are empowered, our communities are empowered.
Our success wouldn't be possible without key partners in each of our locations. These partnerships allow us to provide more resources, offer greater support, and create a deeper impact on each and every youth we serve.
In Lake Tahoe, we partner with the Tahoe Fund to help shape the future stewards for tomorrow. The Tahoe Fund's mission is to improve the Lake Tahoe environment for all to enjoy. They support projects and programs that foster stewardship and improve the land and water we depend on.  
"Everything we do is a partnership," shares Amy Berry, CEO at the Tahoe Fund. "We work with our partners to help create a balance between the human environment and the natural environment so people can enjoy this beautiful place, and we can make sure it still exists for future generations to experience its wonders."
We recognized immense value in working together to inspire the next generation of environmental advocates and community leaders.
"I think SOS fits in perfectly with our mission 'for all to enjoy' because it's a wonderful opportunity to create access, inclusion, and diversity in the Tahoe environment," shares Amy. "Skiing and riding in Tahoe should be for all the kids who grow up and live around here." 
Our partnership with the Tahoe Fund began with several of their team members, including Amy, volunteering their time to serve as mentors with SOS. They were able to deepen their impact with our program by providing direct support to our youth, while experiencing our work in a really intimate way.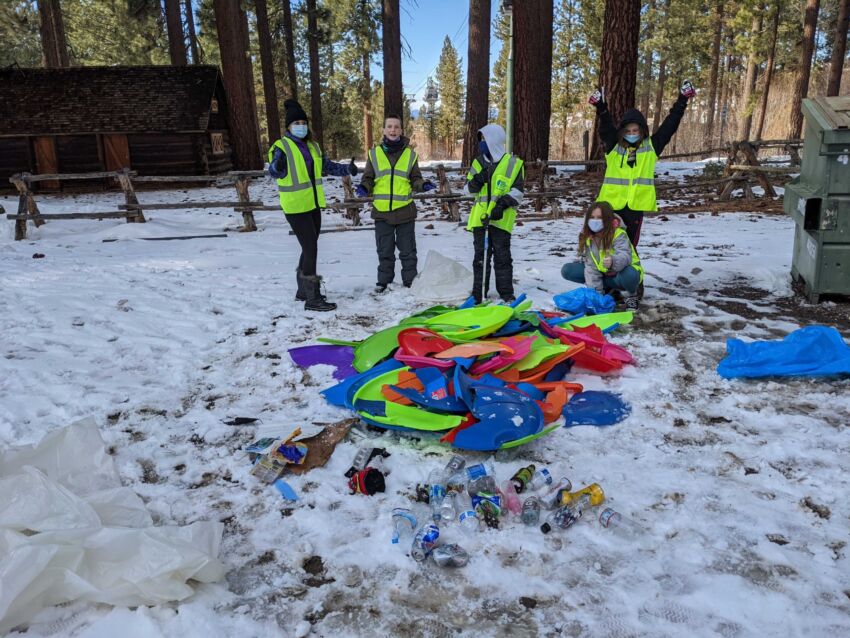 "Some days I think I get more out of it than the kids even do," says Amy. "It's really gratifying to be out there with these kids who you know without a program like SOS would never be out there. To see them start to learn how to ski, develop confidence, start to build their skillset—and along the way they're overcoming challenges, learning adversity skills, gaining resilience, and implementing SOS' core values."
One of the unique components of our progressive curriculum is the opportunity for our youth to look at their own community and determine what critical issues need to be addressed. They are empowered to come up with tangible solutions to make their community a better place.
Amy mentored a group of youth whose project encouraged local businesses to adopt alternatives to plastic straws. The youth provided community education around the negative effects the straws were having on the local environment and wildlife around the lake. These on-the-ground service projects help improve the community for everyone. 
"A community is made up of all the parts of the whole, and youth are a big part of that community," says Amy. "Youth represent promise and future, goals and dreams. Having an engaged youth that understand and appreciate the Tahoe community and the natural environment in which they live and the balance of people and environment—it makes for a stronger community."