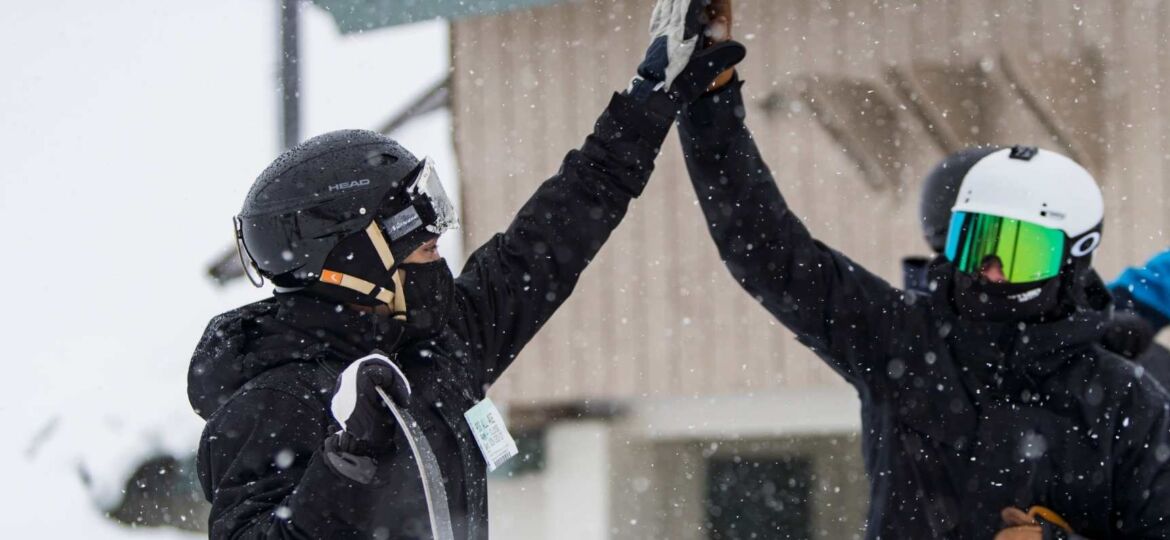 TALENT IS EQUALLY DISTRIBUTED
OPPORTUNITY IS NOT 
AT SOS, WE AIM TO BRIDGE THIS GAP
Our programs are designed to empower youth, to enable them to discover their unique strengths, to encourage them to confidently express who they are, and to inspire them to become strong leaders in their communities. And, when the terrain gets steep, we're here to help guide them through it.
But this doesn't stop once youth graduate our programs. 
Last year, we launched Continuing the Circle, an SOS alumni network that leverages our resources to expand opportunities for our participants to grow, build relationships, and feel successful as they navigate their next adventure. We want to ensure our participants continue to thrive beyond our progressive 10-year program. 
With your generous support, alumni are able to develop their social capital and foster their personal and professional development through access to a passionate, extensive community filled with networking opportunities, job skills and leadership trainings, internships, and job postings available exclusively for SOS alumni. 
We're celebrating the alumni network's key successes over the past year—made possible through the unwavering support of our dedicated partners and visionary donors like you.
RECONNECTING WITH 100+ ALUMNI
For nearly three decades, we've been dedicated to removing barriers for all youth to thrive—touching the lives of more than 70,000 youth across the country. While we have always engaged program alumni in an informal capacity, the formal creation of our alumni network ensures dedicated, direct resources for our alumni to be successful. Through this network, we're expanding horizons, building vocational opportunities, and providing a consistent support system.  
We've been able to reconnect and re-engage over 100 past participants through virtual and in-person events, all throughout the pandemic. Ten of those alumni joined us as mentors, interns, and staff across our locations. Cara Sherpa, who participated in our Eagle County, CO program for 8 years, and graduated from the University of Denver in 2020 with a degree in International Studies, joined our national team in the new role of Alumni Relations Liaison.
Cara has been pivotal in launching and growing Continuing the Circle. She's been able to utilize her personal experience in our programs to guide key decisions and better understand the barriers to opportunities her fellow alums face. 
"This is close to the heart for me, especially for current participants and alumni who may not have those built-in support systems at home," says Cara. "It's that piece of connection." 
Cara helps connect alumni with meaningful personal and professional resources. She's conducted insightful and inspiring video interviews with our SOS board members. These influential leaders share their career paths and provide thoughtful advice to past participants. She's been keeping our network up-to-date on the latest opportunities available to them through monthly communications online and in-person.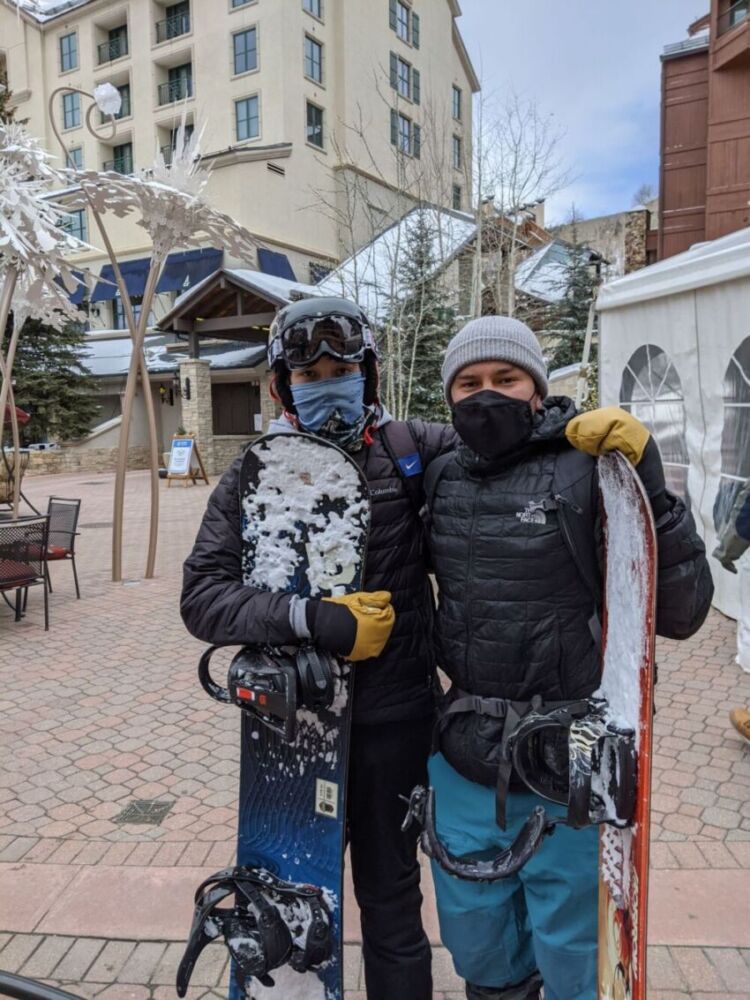 "Actually going through the program and being able to voice my opinion from an alumni perspective is really empowering," shares Cara. "I witnessed my own growth through the program, as well as the growth of the organization through the years. SOS has had a big impact on my life, and I wanted to give back to an organization that has given me so much. Working with SOS after graduation has helped solidify my desire to work in community service and the empowerment of others. Our SOS community provides a strong foundation that strengthens the potential of youth and their ability to accomplish their goals." 
OUR FULL CIRCLE APPROACH
The alumni network creates opportunities for alumni to reconnect with each other, our current participants, and the mountains that inspire us.
This winter, alumni joined our virtual Leadership Panels in each of our full-time locations to openly share their experiences and challenges they've faced and how they continue to grow as leaders—giving advice to current participants and encouraging them to push the boundaries of their own comfort zones. These alumni are able to empower the next generation of young leaders.
We wanted to provide a space for our alumni to reconnect in-person around the shared passion of skiing and snowboarding—the common thread we build our transformative programs around. Our alumni were able to safely come together for ride/ski days at Park City Mountain, The Summit at Snoqualmie, and Loveland Ski Area. For many of our alumni, this was their first time back on snow in over 5 years.
"I've grown through SOS by a sense of community," says Jamie, a Park City, UT alumni. "Being able to come back for a ride day is such a huge honor. I'm able to give back to my community—sharing my new knowledge with the younger skiers and snowboarders, having them see me as a mentor where they can ask questions."
WELCOMING OUR GRADUATING SENIORS
As seniors across our locations celebrate the major accomplishment of receiving their diplomas—the wheels are spinning on what they would like to pursue after high school. 
We're supporting these young adults as they embark on their next steps, whether that be college, a career, or a different route. Our participants may be the first members of their family to attend college or to follow a career they previously discredited as out of reach. The alumni network provides the opportunity for them to explore uncharted paths. It's a continuation of mentorship that's so core to our programs.  
We welcomed 27 seniors into our alumni network with a formal induction—celebrating their achievement with peers from Utah, California and Colorado, as well as SOS staff, board members, and past participants. These high school grads will continue to be an essential part of the SOS community. 
One of our graduating seniors is going into the military and through the alumni network he was able to connect with an SOS alumni who has been in the Navy for several years. Bridging the gap between talent and opportunity through community is what Continuing the Circle is all about.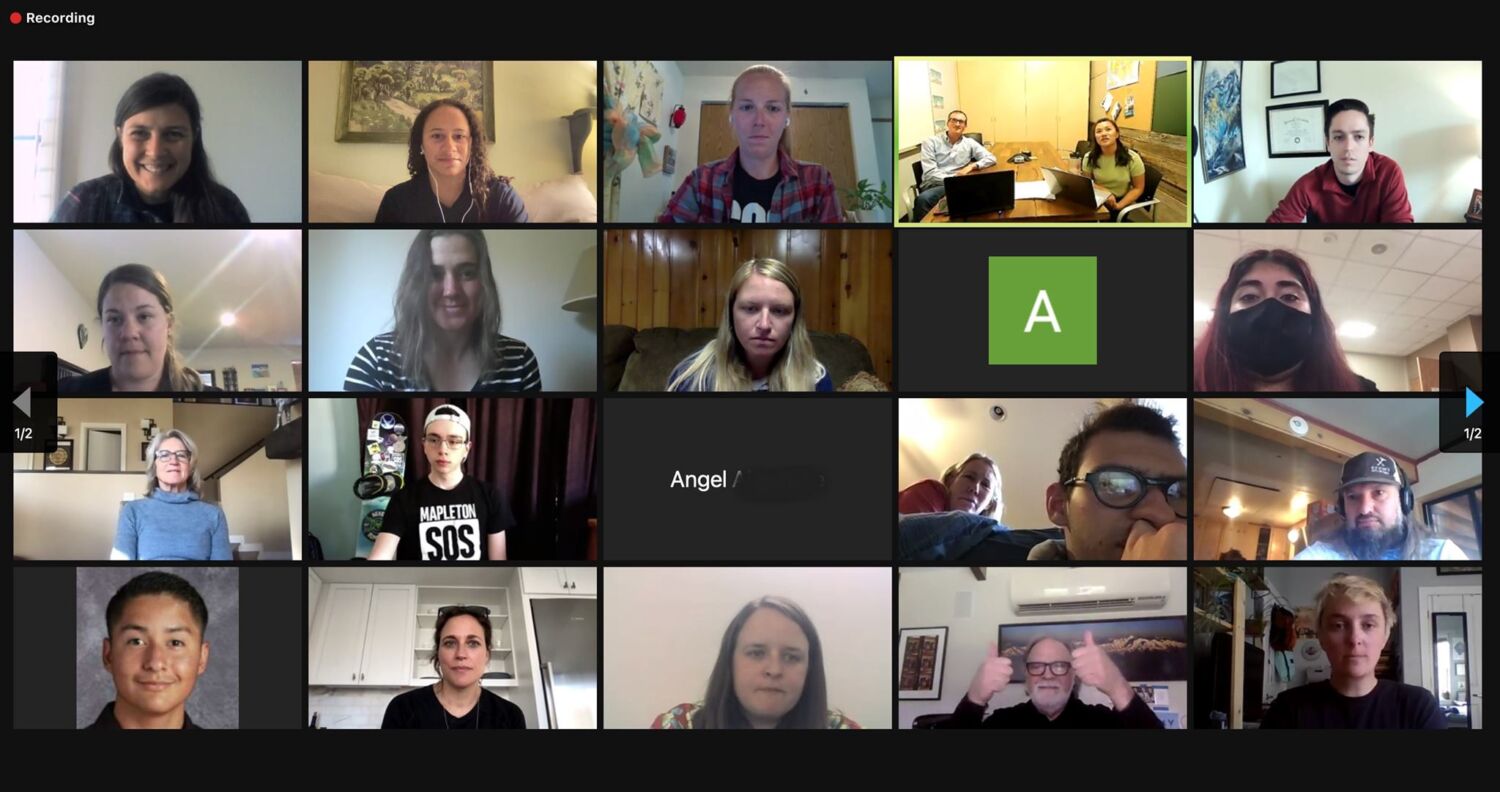 "My journey in SOS happened in two phases," shares Tony, a recent high school graduate in Denver. "The first was the opportunity phase and the Learn to Ride program, where they took kids like me, who'd never be able to afford it otherwise, snowboarding. Then I entered the growing phase and the Mentor program. We expanded upon our snowboarding skills and we learned about the SOS core values, ideas that they wanted to teach us. We used the mountain to learn about these qualities and how to find and portray them in our own lives."
Tony adds, "Through SOS I've gained a life-long hobby, and whenever I go back on the mountain—I'm reminded of the lessons I learned and character traits that will be a part of me for the rest of my life. My SOS journey does not end at graduation, I can tell you that."
We've seen these participants grow through elementary, middle and high school—and we'll continue to walk with them as they grow into compassionate, assertive, and curious adults. As they forge their paths ahead, we're here to support their goals and dreams. Wherever they go, we are committed to remaining a strong pillar of support.
INDUSTRY LEADERS SUPPORTING OUR YOUTH
We've developed meaningful long-term partnerships with companies and foundations who are dedicated to diversifying their teams and seeing our current and past participants succeed. From outdoor brands and mountain resorts to youth agencies and community nonprofits, alumni are able to take advantage of SOS' large network of partners for advice, internships, and potential employment opportunities.
"I think I'm one of the examples of what can happen if you stay connected with SOS," shares Cara. "You get access to their network and everything that it offers. To have access to people who are CEOs of their companies, that's priceless. These people are involved in so many fields, not just the outdoor industry. Having that connection and receiving that advice—you're setting yourself up for success."
Last winter, we partnered with evo to create a unique, hands-on professional experience through a 6-week paid internship at their retail store in Denver. SOS alums, Alberto and Alonzo, furthered their leadership skills in a real-world setting. 
"I had never worked retail before," shares Alberto. "Being the shy person I am, the internship got me out of my comfort zone, asking people if they need help, striking up conversations about their day, finding ways to engage customers. The communications and teamwork I learned, those interactions helping people at the store, they made me feel more confident. I wanted to get myself more out there. I wanted to see if this internship would help me grow."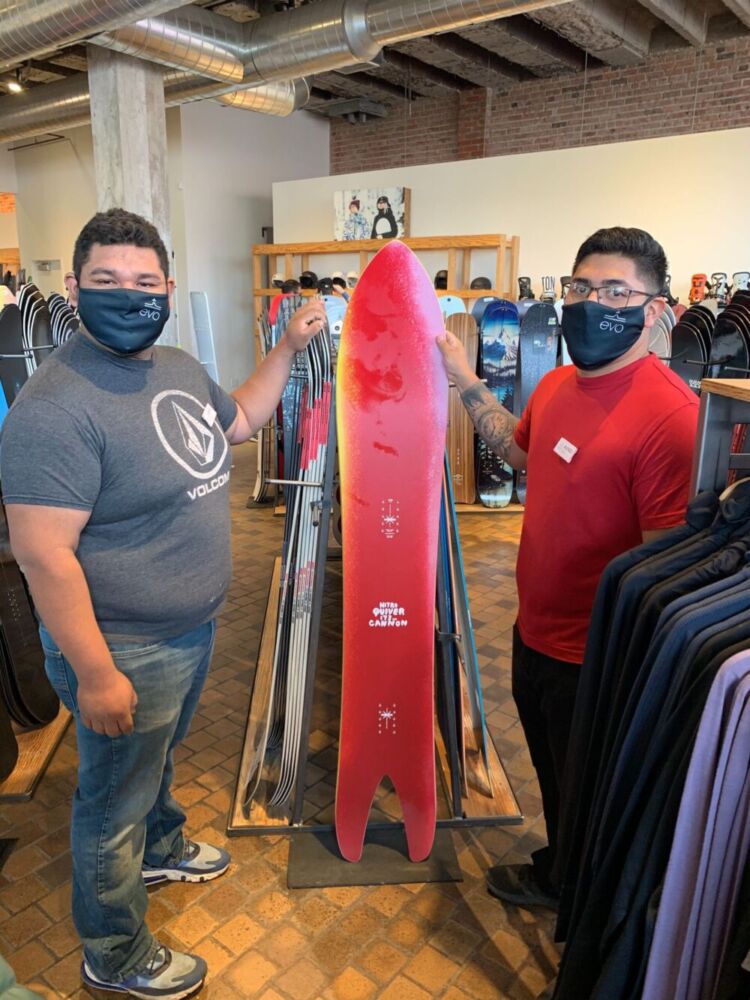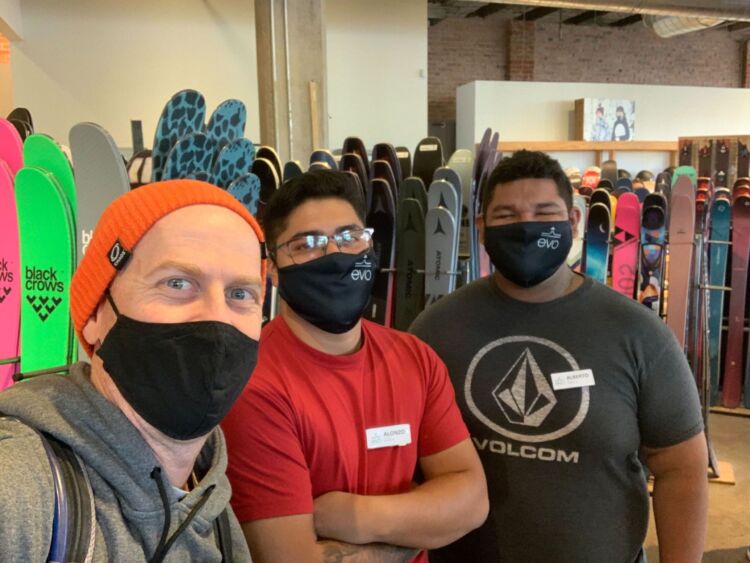 After they completed the internship, evo extended employment opportunities to Alberto and Alonzo, welcoming them to the team to take on new roles and responsibilities as staff members. During SOS, Alberto and Alonzo grew and evolved through a sport they love. Now, through our partnership with evo, they've come full circle to help others in their community access snowboarding safely and comfortably. 
This summer, we're launching internship programs with several of our key partners in Denver to foster ongoing skill development and create new mentorship experiences for our alumni. 
And this is just the beginning. As Continuing the Circle expands, we're excited to offer additional opportunities for our alumni to get involved, stay connected to SOS, and grow. 
"My piece of advice for recent SOS graduates is to chase your dreams," says Alberto. "When somebody is there to give you a hand, make sure to take it. Not everyone is as blessed as we are to have an opportunity like this to get people that are willing to help us out this much."
MAKE AN IMPACT
Become a crucial part of Continuing the Circle by sponsoring an SOS alumni. Your sponsorship provides professional development and career opportunities for young adults as they navigate their next steps after high school or college. Email us at sos@sos-outreach.org or give us a call at (970) 926-9292 to get involved.