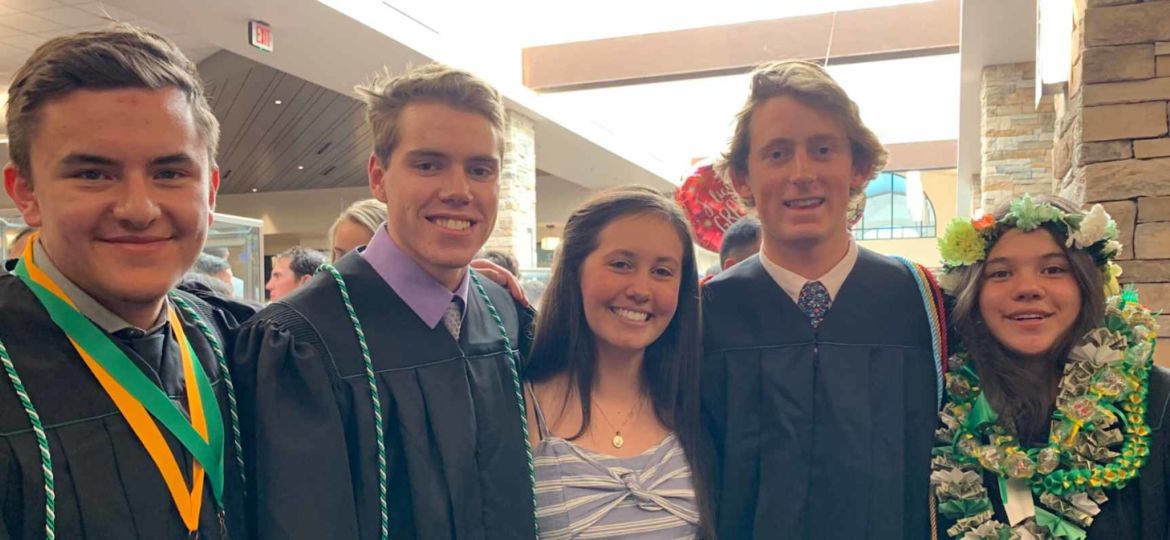 The North Face x SOS
Celebrating 10 Years of Changing Lives Together
For the last decade, we've been honored to partner with The North Face to significantly expand our impact through their Explore Fund. Like us, The North Face believes that exploration isn't limited to the highest peaks in the farthest reaches of the world. Exploration is a mindset that helps us make meaningful connections to ourselves, with each other, and our communities.
This valuable partnership has enabled us to introduce more kids to the power of positive relationships through exploration on and off the mountain. Meaningful connection is the foundation of our programs: connection between mentee and mentor, connection between peers, connection with community, connection to the outdoors, and connection with ourselves.
Kids who lacked positive adult role models are now discovering support and encouragement with their SOS mentors—and in turn, becoming mentors themselves. In celebration of our decade-long partnership with The North Face, we've highlighted Peer Mentor Andrew Reynolds' story to demonstrate what's possible when a purpose-led brand helps empower youth to discover their full potential. And, while Andrew's experience is a profound one, he is one of thousands of lives that The North Face has helped us change over the last 10 years.   
You could feel the mix of nerves and excitement in the air as kids piled into the Mountain House Day Lodge at Keystone Resort. Sorting through gear, making sure boots fit properly, and boards and skis were tuned up, they were about to embark on their first ride day of our 4-year Mentor program. The four walls could barely contain their anticipation to get out on 6 inches of fresh snow Mother Nature graciously dumped the night before.
Andrew Reynolds, a recent graduate of our Peer Mentor program in Summit County, CO, remembers feeling those very same emotions when he started the program as a third grader 10 years ago.
"SOS got me to fall in love with getting out on the mountain," shares Andrew. "It gave me a reason when I was younger to get out onto the mountain, and because of that, I've only become more and more enamored with skiing. Over the last 10 years, I have grown up, matured, and changed—and SOS has been a key supporter during that process."
Andrew's SOS mentor, Brock, was instrumental in inspiring him to step outside of his comfort zone and take healthy risks. Our mentors provide a strong support system that helps our youth focus on possibility rather than limitation, on "can" rather than "can't".
"Brock supported me by always being there for myself and the mentor group," shares Andrew.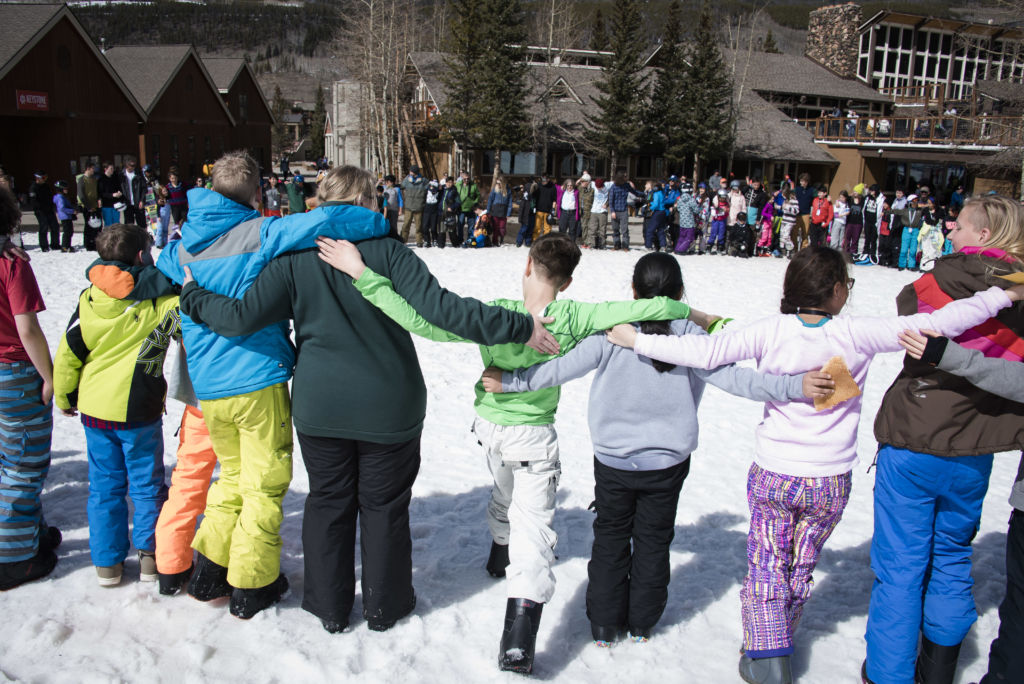 "Anything that we were going through, whether it was an issue at home or at school, we could always talk to him and he would get us through whatever was going on. Brock really got me to face fears that I had, showing me that challenges are meant to be conquered. He has changed my mentality towards adversity."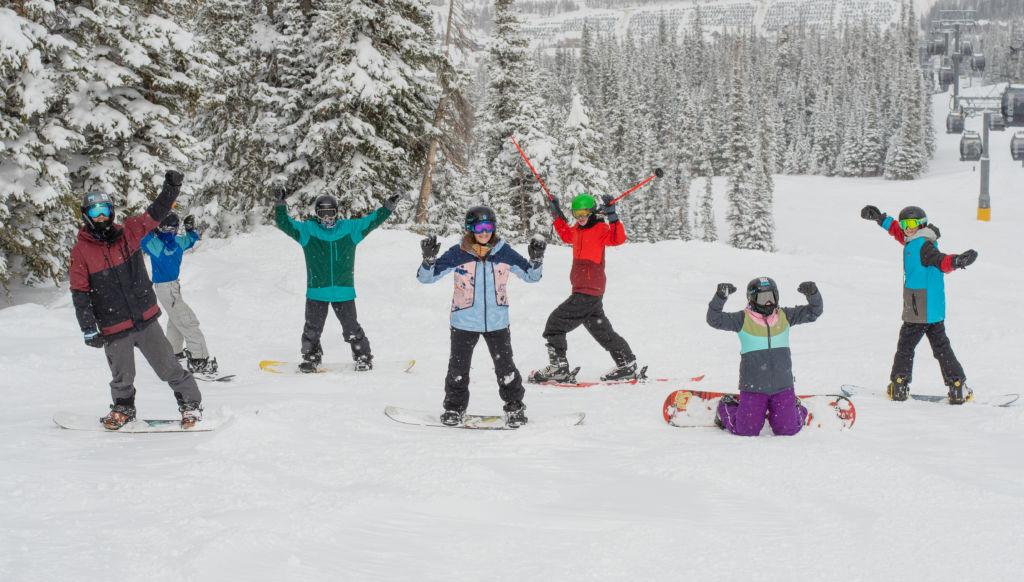 Through these powerful relationships forged on the mountain, youth learn what they are truly capable of and they develop the confidence to share their new skills with the world.
"In my third year of the Mentor program, Brock gave me the courage to try skiing in the park for the first time ever," says Andrew. "It took a few runs to get the hang of it, but since that day, I've always loved the park. But, improving my skills on the mountain is only the smallest thing that I have gained from SOS. 
By creating transformative experiences for youth through skiing, snowboarding, backpacking, climbing and camping—activities that many of our kids aren't able to access—we're not only enabling outdoor exploration, we're enabling self-exploration. Youth overcome obstacles on the mountain that translate to overcoming obstacles in their lives. Whether it's courage and discipline to get back up when they fall or humility and compassion to help their peers navigate a challenging run—SOS helps them recognize these strengths to lead happy, healthy and successful lives.
Andrew was discovering his full potential on and off the mountain—guided by our six core values: courage, discipline, integrity, wisdom, compassion, and humility.
"I can say with complete confidence that I have learned these core values and have been able to see myself and others use them in their daily lives," says Andrew. "These core values have made me a better person and a better friend in my community."
In his final year of the Mentor program, Andrew set a goal to dive deeper into our core values, focusing in particular on integrity and discipline. He noticed that sometimes he had trouble being honest with his friends and parents.
"I took it upon myself to really remember and think about integrity and discipline whenever I was going to tell a lie, even if it was just a white lie," he says. "I began to realize that being honest in my life was not that hard and how hand-in-hand integrity and discipline really are. Through this experience, I was able to discover how powerful the core values really can be, and just how effective and changing they can be in one's life."
Compassion is another value that resonates with Andrew, displayed in full force at our Community Dinners. Many of our participants decide to give back to their communities through these dinners, serving hearty meals to neighbors in need.
"Every year that I have been in the program, I have helped on one of these dinners," says Andrew. "This is my favorite service project, and I think it is for others too. Compassion can be seen all around the Elks Lodge when we are helping serve dinner. Just to see the SOS community giving a hot meal to people that are less fortunate than us can really warm someone's heart."
With encouragement from Brock, Andrew was inspired to further give back by becoming a Peer Mentor after he completed the 4-year Mentor program. Our Peer Mentor program enables our kids to come full circle—supporting the younger participants as Peer Mentors during ride days, workshops and service projects. Our Peer Mentors not only apply the core values they've learned from SOS in their own lives, they also teach those values to the younger students. It brings an ultimate sense of accomplishment for kids who didn't think it was possible to follow their passions, let alone become leaders.
"Looking back on it now, Brock showed me all the great experiences that a leader can provide," reflects Andrew. "The choice seemed pretty obvious that peer mentoring would be the perfect next step in the SOS program for me, as it had given so much to me, it only makes sense that I should pay it forward."
Andrew served as a Peer Mentor for 5 years, helping kids in their first year of our Mentor program discover the same strengths that Brock helped him uncover.
"I have been able to pass down knowledge to these kids," explains Andrew. "I have really tried to incorporate the core values on ride days, with the hope that they can better understand the core values and apply them to their own lives.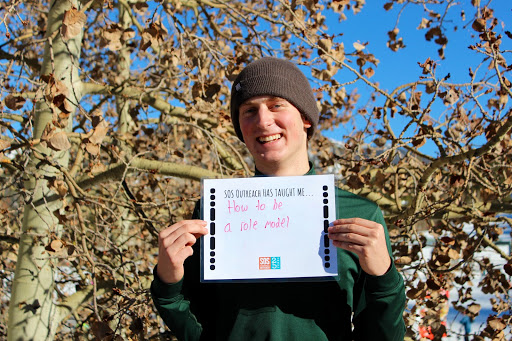 All the skills that I obtained during my time in SOS have opened so many doors for me—in the form of leadership skills, networking opportunities, and even a discovered love for volunteer service.
I will always hold on to these skills wherever I go. SOS taught me that sticking to your core values can take you a long way in life."
Because of our partnership with The North Face, we've been able to expand our reach to inspire more than 4,000 youth annually at 15 locations in 9 states. Like Andrew, nearly 700 kids have come full circle to become Peer Mentors, giving back to their younger peers and serving as role models for youth in the early years of our Mentor program. Throughout this experience, Peer Mentors continue to learn about leadership and how to take control of their lives through their positive choices.
Together, we've connected more kids to the power of mentorship and outdoor exploration through our 10-year, curriculum-based programs. This growth and impact would not be possible without the support of The North Face over the last decade.