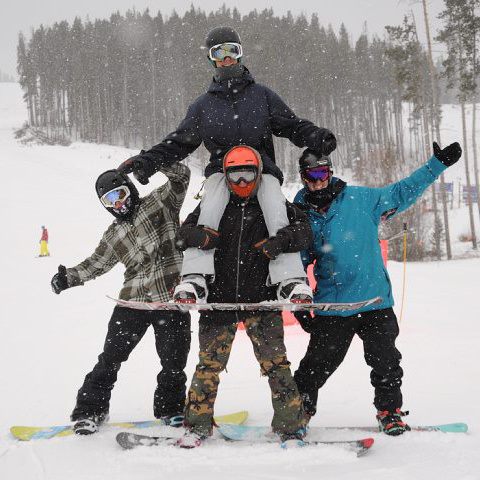 1,524 Kids On Snow At 19 Resorts
As our participants gear up for the largest week of winter programs, we are humbled and inspired by the unbelievable depth and scope of the SOS community. From February 9-16, 1,524 SOS youth will be on the mountain, skiing and snowboarding in SOS programs at 19 different mountain resorts across the country. That's 9,444 hours of activity – in just ONE week! 
But that's not all that's happening through SOS. As Park City volunteer, Anna, beautifully shares,
 "What I really enjoy about SOS is that the days are filled with fun and purpose. It's amazing how we can teach them values, help them improve their skiing, expose them to career opportunities and build their confidence/self-worth all in a day. The volunteer component is an added value that teaches them about community, service, and their own skills-sets. You can really see their character, talent, and personality shine when we volunteer together."
Through outdoor adventure, community improvement initiatives, leadership and core value development, our youth are gaining the skills to tackle life's obstacles and carve their own paths. We extend our heartfelt thanks to each of you, our supporters for what your generosity makes possible for youth in SOS programs.
"It truly takes a village to inspire youth. We certainly would not be where we are today, helping this many kids gear up for life, without ours. We are fortunate to have such a dedicated community of donors, mountain partners, and volunteers who help make our mission a reality."
                                                                        – Seth Ehrlich, Executive Director
As we embark on our largest week of programs, stay up-to-date to on all the exciting things happening across the SOS family.