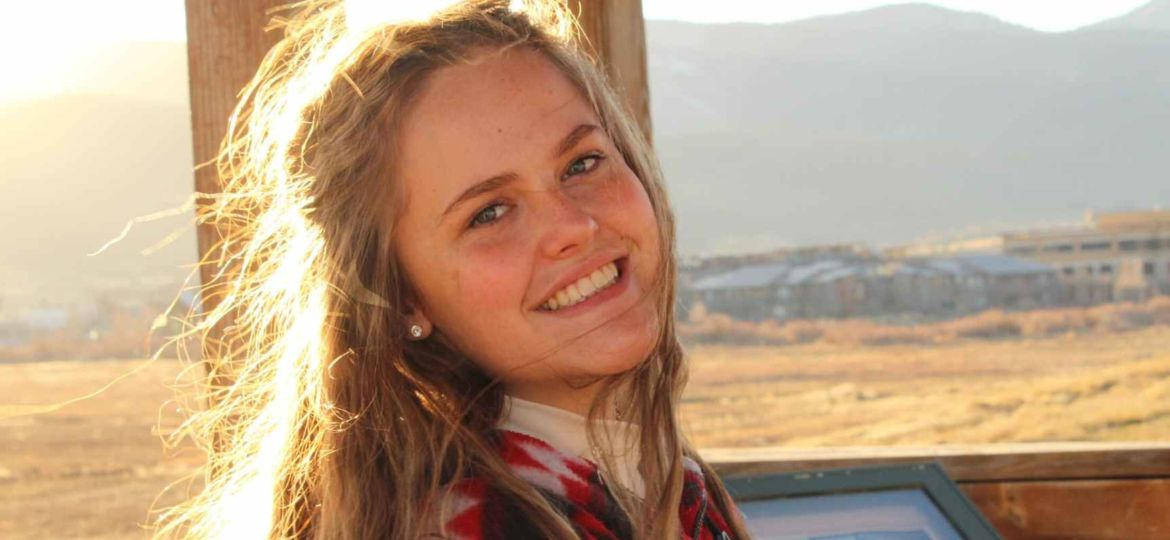 Developing Resilient Youth Through COVID and Beyond
You would never guess that Gracie Burnam, a gregarious, warm, open and honest 17-year-old, once struggled with severe shyness and bouts of depression. When Gracie first joined our Mentor program in Park City, UT she lacked the comfort to express herself with peers and adults. That left her feeling isolated and lonely.
Just three years later, Gracie beams with confidence and self-assurance—and she thanks SOS for her growth.
"Before SOS, I was painfully shy," shares Gracie. "It was hard to make friends growing up. Being so shy and not really wanting to talk was really stressful for me to go through and overcome. But SOS presented opportunities to be myself and make friends. Realizing that no one is less than anyone else has brought me out of my shell. I don't need to be scared to express who I am and be who I am."
SOS has not only helped Gracie find her footing to pursue her own path, it's helped her develop resiliency to navigate unexpected challenges—and those skills have played a particularly important role through the pandemic over the last several months.
Our 10-year intentional program model cultivates social and emotional learning to lay the foundation for successful young futures. Social and emotional learning is essential to the holistic development of our kids. Youth like Gracie are able to effectively apply the knowledge, attitudes, and skills necessary to understand and manage emotions, set and achieve positive goals, feel and show empathy for others, establish and maintain positive relationships, and make responsible decisions.
This approach is key in setting our youth up for success, especially in an uncertain landscape. On and off the mountain, our kids learn and incorporate our six core values—courage, wisdom, discipline, humility, integrity and compassion—to help manage stress, stay focused and make positive choices.
"I've been applying the core values, like humility and compassion, outside of the program," shares Gracie. "Humility is not about thinking less of myself, but thinking of myself a little less. I'm applying this to right now, especially during the pandemic. I do know that the virus itself won't go away and that there will be peaks, but I'm thinking about others. I know staying at home all day isn't going to last forever. That's what keeps me going, making sure I do my part. Staying true to my word of being careful for the sake of others."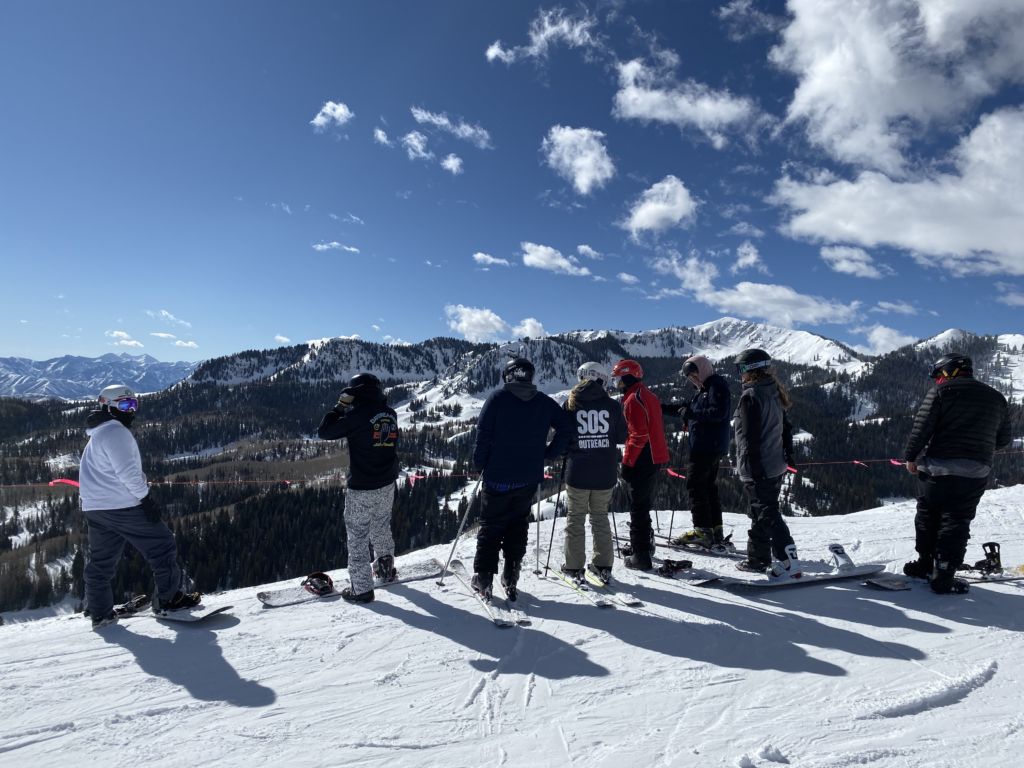 Overcoming Obstacles to Thrive
At SOS, we often highlight how the skills our kids learn on the mountain translate to overcoming obstacles in their own lives: getting up after you fall, encouraging and cheering on peers, trying something challenging and new. Dr. Casey Wolfington, a licensed clinical psychologist at Eagle Valley Behavioral Health in Colorado, reaffirms why these skills and attitudes help guide our youth during difficult situations like this.
"Every time a kid is able to overcome an obstacle, what we're really doing is increasing their threshold," shares Dr. Wolfington. "We're creating a positive experience because they're excited that they accomplished it and the people around them are excited. So, now they have that reward and they have that feedback—it encourages them to take on other challenges."
The challenge of skiing a steep run can be applied to so many different areas, whether taking a test at school or getting a shot at the doctor.
"It's so generalizable, because fear in our body feels the same," says Dr. Wolfington. "People who are anxious about COVID-19, it probably feels similar to when you're feeling anxious about other things in your life. What SOS is doing is training people to overcome that. And what's amazing about this, with these different activities like rock climbing or snowboarding, it really focuses on the youth being empowered. It's 100% reliant on that youth. Your mom can't rock climb for you. Or your coach, no matter how amazing they are, can't do it for you. Ultimately, people can give you support and encouragement, but it's up to you to take those steps. In a lot of other realms, youth don't get this chance because a lot of people do it for them. I think what SOS does is really magical."
Applying Social and Emotional Learning During the Pandemic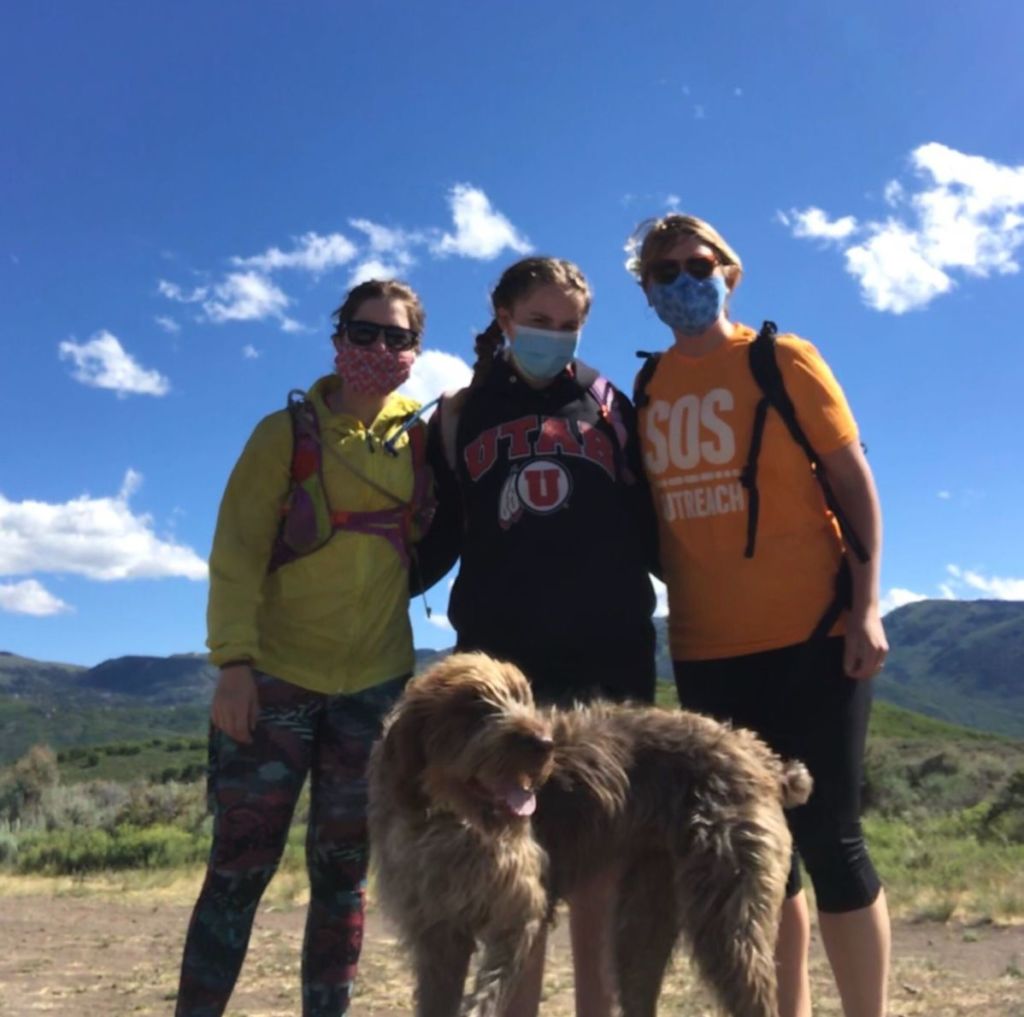 With social and emotional learning deeply rooted in each and every activity at SOS, youth are equipped with the tools to be problem solvers. There is an exchange of knowledge about yourself, about your environment and about your interactions with others. It shapes the way young people understand themselves and understand the world.
"I love how SOS isn't just about skiing," says Gracie. "I love the skiing part, the commitment of waking up early, getting ready and exercising has made me feel more confident. If you get ready and feel great, it's something that's very healthy to do in the morning. I'm grateful I get to ski with SOS—but the life lessons are really important in developing healthy habits for myself.
For Gracie, SOS inspires her to be the best version of herself no matter what external barriers exist. She admits experiencing the pandemic has definitely been strange. While she learned about the plague and the Spanish flu in history classes, she never in a million years expected to go through something like it.
Gracie lives with her mom, who has been putting in long hours as an essential worker. She's finding herself with more unstructured time, and being at home by herself all day can be tough.
"At first it was really hard for me to adapt," says Gracie. "I was upset that I couldn't hug my grandma or my friends, but I didn't know if I was going to be a carrier or get sick. You never know if you're going to pass it on to your family or friends."
Gracie has learned how to stay engaged with school, explore new hobbies and stay connected with friends through this "new normal".
"I understand that this virus is out of my control, and one way I've adapted is finding new hobbies I wouldn't have tried before," says Gracie. "I've gotten into painting, and even painted something for my mom for Mother's Day."
Gracie is also exercising more, getting outside on a trail near her home and bringing her camera along to capture images of her beautiful Park City backyard. She's gone on a few hikes, social distancing with a couple of friends, but she's not the kind of person who's going to go out with a group of 30 people.
"I can't control what's going on in the world, but I can work on myself during this time," says Gracie. "We can't have control over the pandemic, but we can have control over our choices."
Connecting Youth to Positive Adult Mentors
As we continue to evaluate a changing landscape, we're developing and adapting our programming appropriately. While our in-person programming may be on hold—the human connection of our mission certainly is not. In addition to instilling critical leadership skills, we remain steadfast in engaging with our kids, providing valuable resources to their families and fostering weekly virtual meetups to provide consistent mentor and peer connection during this time.
This reinforcement of connection is crucial. Dr. Wolfington highlights that during times of crisis, we look to our community—our people—to determine our safety. We learn how to act by observing how others act, constantly looking at our surroundings for how we should feel. For youth and teens, the need for socialization, peer support, and engagement are imperative for their development.
"
One of the biggest things people are talking about with social distancing, is it being this inconvenience," says Dr. Wolfington. "But the fact is for youth, certain things are incredibly important at certain times. This is like a plant being without sunshine, this isn't just an inconvenience, this is vital for their growth. Just like for infants, it's important for someone to be feeding them and comforting them. It's a developmental need. That's a piece a lot of people miss."
Many of our kids may come from vulnerable homes like a single parent household or a low-income family. When parents aren't able to be as present or accessible as they'd like to be in order to provide a roof overhead and food on the table, maintaining these mentor/mentee connections is more important than ever.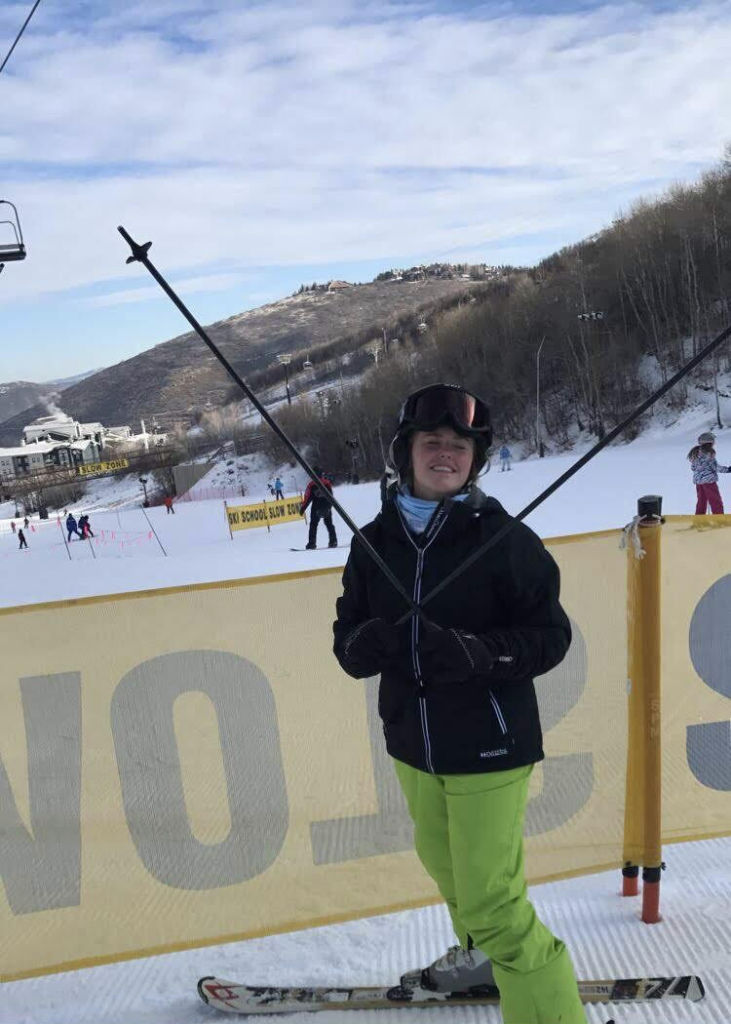 Over her years in SOS, Gracie has developed a strong bond with her mentor Katelyn. Katelyn has been reaching out to make sure Gracie and the other kids in her mentor group are okay, reassuring them that she's always available if they need anything.
"It's really nice to have that support," shares Gracie. "Katelyn has been a really good person to go to when I need to talk to someone. I would definitely count her as someone that's been really helpful. I'm grateful for that connection SOS has provided. Knowing people are there for me makes me feel less stressed."
Creating Bright Futures for the Next Generation
While our mentor groups' time together has shifted to a virtual format, these interactions are still proving integral for structure and stability through the pandemic.  
"Prior to COVID there was a lot of great research on tele-health," says Dr. Wolfington. "Studies looked at rates of improvement between tele-health and in-person visits, and they really couldn't tell a difference. There are a lot of providers like me that were like 'is it really as good?' We're kind of stuck in our ways, but what this has shown us is that the research is really correct. You can apply this beyond traditional therapy, but connection is connection."
The social and emotional learning that we center our curriculum around helps build resiliency in our kids, no matter what curve balls come their way. We provide the space for kids to practice these leadership skills. Now, more than ever, Gracie—and all of our kids—are putting these skills to use.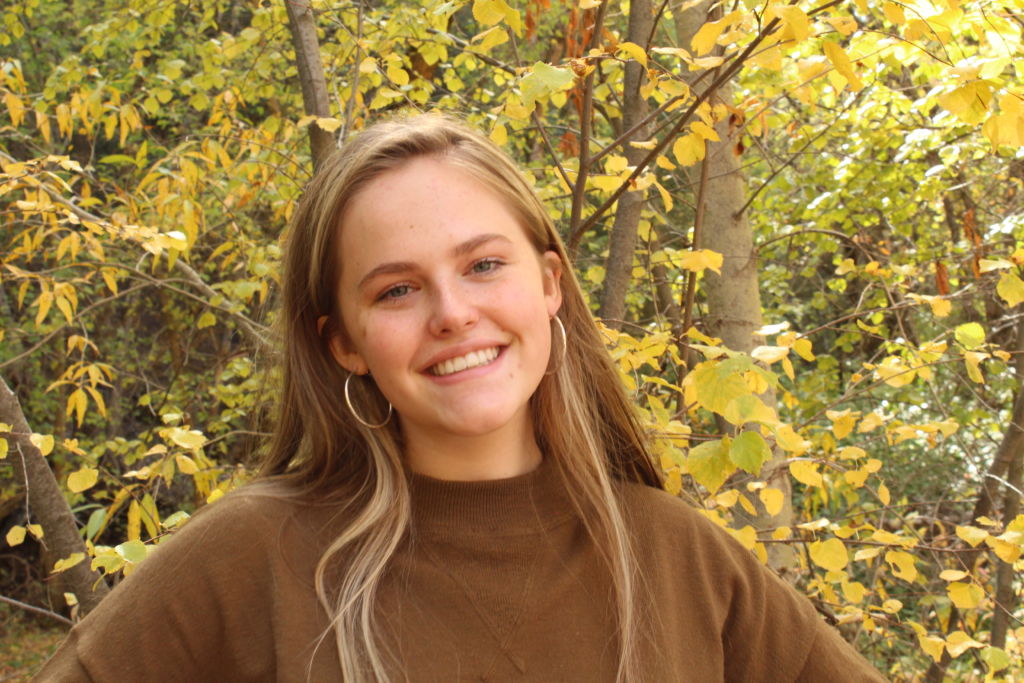 "SOS has taught me how important our communities are," shares Gracie. "They taught a lot of groundbreaking lessons you don't hear much about in school. Sure, I've learned things like math, English, and science in school, but you don't really get the lessons on the importance of community. SOS is great in providing that for us."
As a graduating senior, Gracie is looking to the future and preparing to start college this fall. She applied to six colleges and was admitted to all of them. She'll be attending her top pick, Utah State, to study sociology and criminal justice.
"When I first began SOS, I was just really in a very dark place and I didn't feel hopeful about much, but the opportunity of SOS pulled me out of that," shares Gracie. "Meeting new people and finding people who accept me for who I am was really important. It took my mental health in a totally different direction from where I was when I started the program."