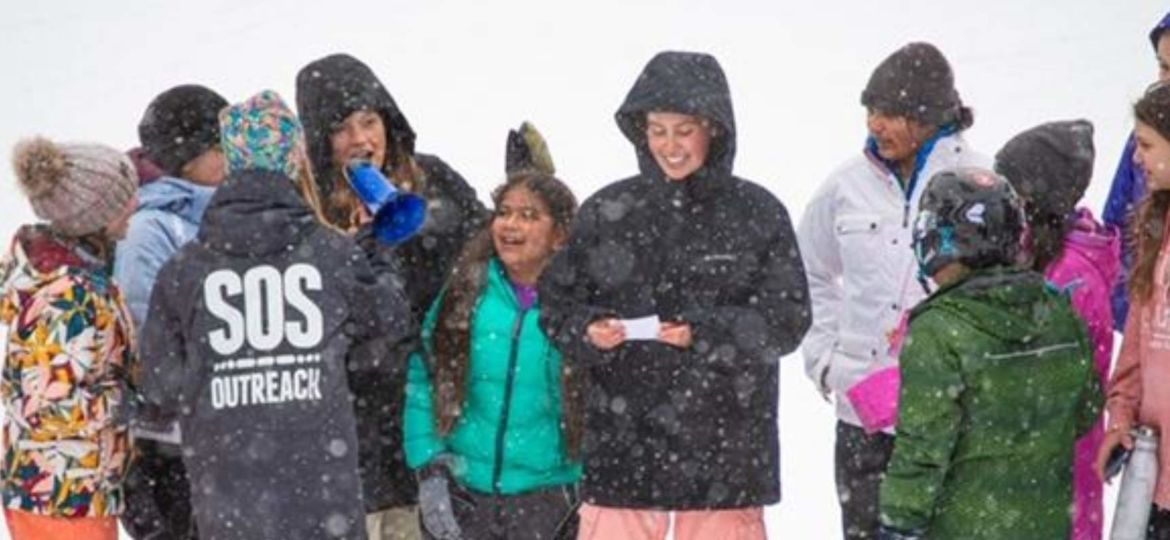 FINDING COMMUNITY WITH SOS OUTREACH
When Jessica Fernandez listened to a presentation about SOS Outreach in her third grade class, she was intrigued. To her, SOS sounded like so much more than a simple learn to ski and snowboard program.
"You were not only spending time with these people on the mountain, but with your community as well," says Jessica. "I signed up right away."
Jessica recently graduated from Summit High School in Summit County, CO. After 10 transformative years with SOS, she's an inspiring example of what it means to be a leader.
SOS instills skills that help shape the way youth understand themselves and the world around them. Our programs are rooted in outdoor experiences, adult mentorship, service projects and leadership opportunities that empower youth. We use a progressive curriculum that evolves with kids as they advance through our programs, incorporating social and emotional learning (SEL) to lay the foundation for successful futures for young adults like Jessica.
 SEL is essential to the holistic development of our kids. Each year, youth learn new outdoor skills and new social and emotional learning skills based on their age and circumstances. For younger participants, this might mean getting along with peers and taking personal responsibility for their homework. For older youth, the focus shifts to developing leadership skills and mentoring younger participants in the program.
"SOS has helped guide me to where I am today in so many ways, the first one being the exposure to the outdoors," says Jessica. "Having the opportunity to learn how to snowboard helped nurture my passion for winter sports. In the summer, being able to go hiking, climbing and backpacking allowed me to seek relationships with people who enjoy similar hobbies and even invite people to opt outside."
Outdoor exploration inspires exploration of ourselves, of our world, and of our paths. The lifelong skills Jessica developed on and off the mountain, and the sense of belonging to a community she trusts, continue to help her manage stress, stay focused, and make positive choices.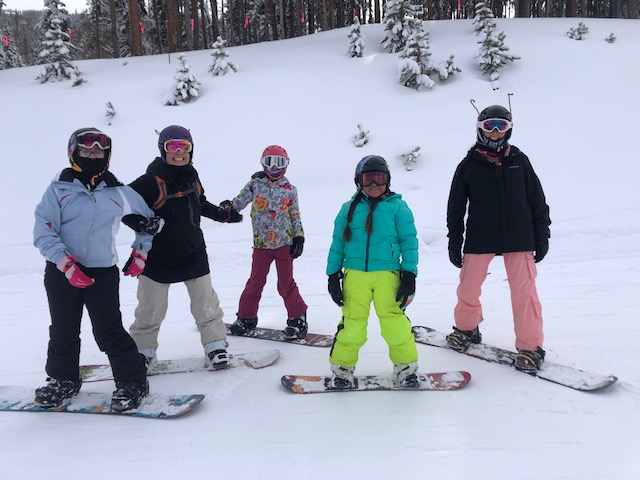 "SOS has been my support system," shares Jessica. "My junior year was really stressful. I was overwhelmed with applying for college, with school work, all the aspects of your education that start to mean a lot more as you get closer to graduation. Going to SOS was really beneficial for my mental health. Spending those 8 hours with friends on the mountain actually helped me center myself and go home with a better attitude and a more productive work ethic."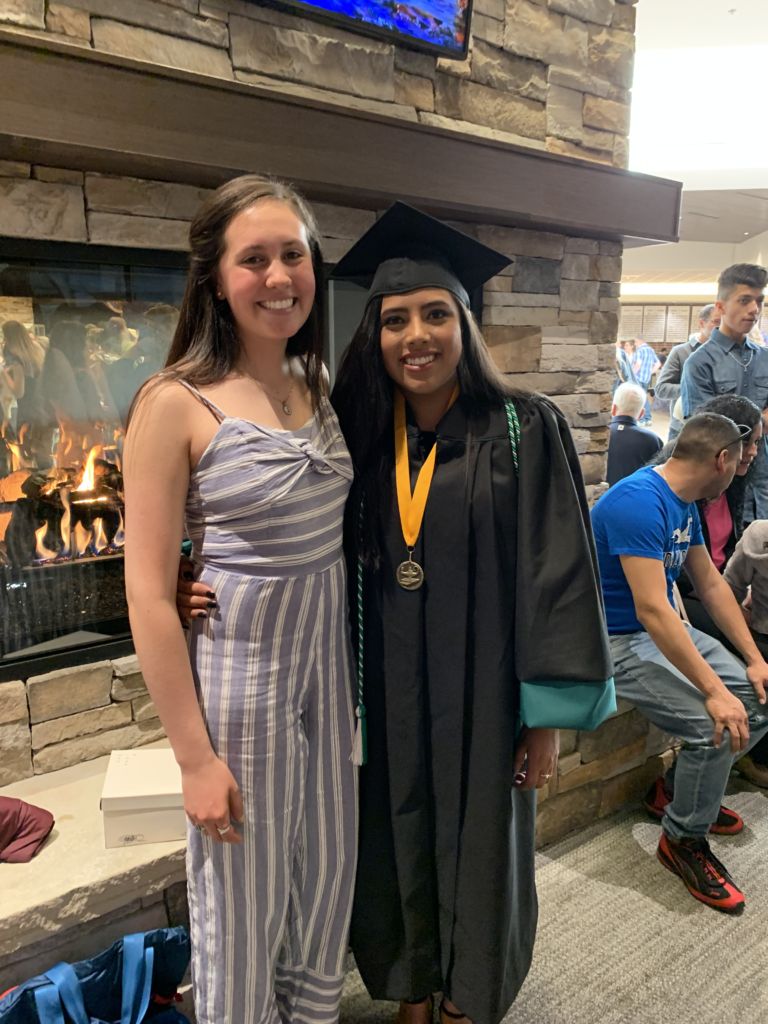 That attitude motivated Jessica to seek leadership opportunities at SOS. In doing so, she gained confidence to speak in front of peers and adults at workshops, to guide and mentor younger kids in SOS, to advocate for important causes in her community, and to establish new student groups at school. Jessica set aside her fear of judgement from others. She was able to be her true self.
"I have learned what it means to be a leader," shares Jessica.
Fluent in English and Spanish, Jessica took initiative to apply her bi-lingual skills to help others. With a large group of Spanish speakers in the Summit County community, Jessica helped SOS program parents communicate with mentors and staff—providing an important connection and a feeling of inclusivity in the community.  
"I would go to workshops and do translations," says Jessica. "Being able to work with SOS, in Summit County where we have a large group of underrepresented students and families, being able to be in a group where parents can communicate with their mentors is huge for them. They don't feel like they're left out of anything and their questions get addressed."
Giving back to her SOS family inspired Jessica to explore other opportunities in her life to foster inclusivity. She decided to help start the first multi-cultural group at her high school, where more people could feel connected to a community, discover support, find their voice, and be inspired.
"SOS has helped me discover my strengths and passions through so many opportunities," shares Jessica. "Through all my time with SOS, there has not been a service project or leadership activity that was not worth participating in." 
Our annual Industry Days were influential for Jessica. The events pair movement makers in the outdoor industry with SOS participants to put leadership skills into practice. Youth shadow our mountain and corporate partners for exposure to a wider set of career possibilities and to engage in thoughtful dialogue. In turn, the kids receive insight on the importance of developing skills for success and uncovering the courage to pursue their passions. 
"In middle school, you always want to go on any field trip to get out, and the first trip we did at SOS we met with Spyder, Smartwool and Vail Resorts," says Jessica. "It was amazing because we got to talk to every part of their teams, sales, marketing, designers—just having them share their stories. I remember we were at Smartwool, and one of the sock designers said they had an engineering degree from MIT, but designing outdoor gear was his passion. He didn't comply with what anyone else wanted him to do. Hearing that from a young age is really important. We're constantly told, 'You need to be a good member of society and do this, or only this is acceptable.' This helps break that mold."
As Jessica progressed through SOS, she transitioned from our 4-year Mentor program to come full circle in our capstone Peer Mentor program—guiding younger peers on and off the mountain and watching with pride as these kids started to take on leadership roles in their own Mentor groups.
During her years as a Peer Mentor, Jessica learned the value of forging meaningful connections. These connections allowed her to be open to working with all different kinds of people—from parents to adult mentors to peers to young kids in the program—and it instilled a passion to cultivate community and help others succeed.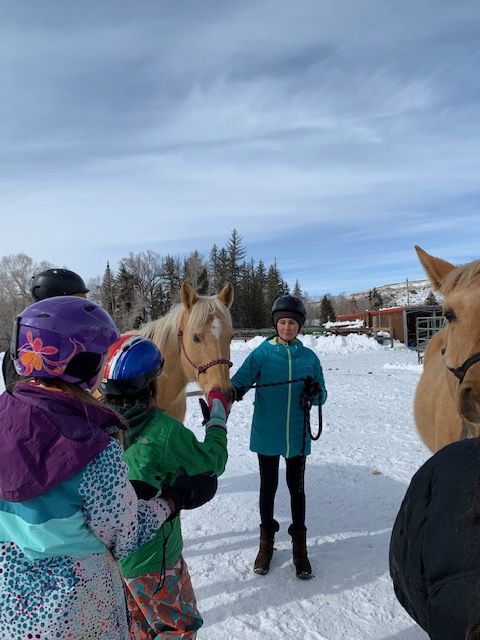 "I love seeing my Learn to Ride kiddos moving on to the Mentor program or seeing the older teens graduate the Mentor program and come back to mentor the younger kids," says Jessica. "I love seeing everyone grow and make progress and being able to witness it and celebrate it with them. The connections you build with people in the program are lasting."
At the heart of what we do, outdoor experiences provide the foundational launching pad for our kids' success. How we learn and grow in the outdoors translates to how we learn and grow in so many aspects of our lives. For Jessica, a formative summer rafting trip with her SOS Mentor group in the Grand Canyon planted a seed to follow a career path that incorporated her passions.
"It was the most magical experience," says Jessica. "One of the river guides was a biology professor, he talked about how his profession was shaped by being in the outdoors. We got to meet the indigenous people that call the area around the Grand Canyon home and learn why it's so important to preserve beautiful and significant spaces. Coming back from that trip, it opened my eyes. I love working with people, science and advocacy—so why not go into a track where I can combine my passions of preserving the environment and helping people?"
Jessica brings her skills, experiences and memories from a decade in SOS to the University of San Diego to study Environmental Ethics and Spanish this fall. Pondering her dream job, she hopes to go into conservation law, working for our national parks or with an environmental nonprofit that works to preserve lands.
"SOS helps positively shape communities," shares Jessica.
"It engages kids, teens and adults to form relationships to help learn and grow from one another, it allows them to spend time together and help give back to the community. SOS supports people from all sorts of backgrounds. It fosters a passion for the outdoors, to not only enjoy it, but to also protect and help preserve it. SOS has been an accumulation of the skills I've developed over the years coming together to nurture my passions."