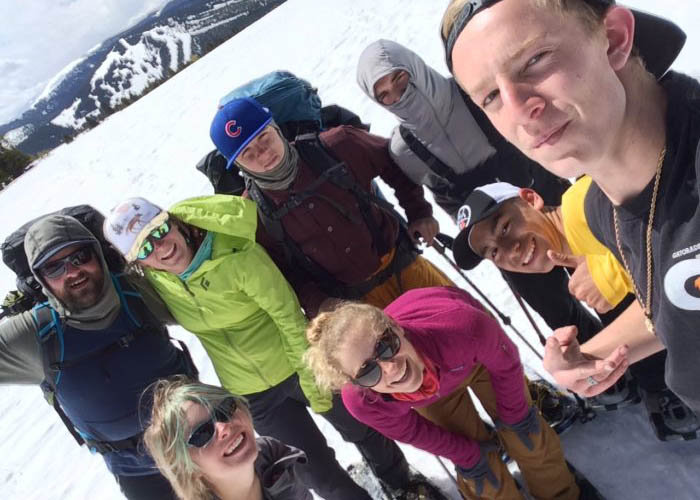 Guest Blog by Scott Partan: COLORADO MASTERS PARTICIPANTS BACKCOUNTRY EXCURSION
EAGLE AND SUMMIT COUNTIES, CO The mountains may be closing in Colorado, but for Colorado Masters students the season is far from over. Last week, a group of Eagle and Summit county Masters students took to the backcountry to both celebrate the close of winter programs as well as kick off wilderness programs early.
The group snowshoed 3 miles into Vance's Cabin, a 10th Mountain Division Hut, located just to the north of Ski Cooper. The trip provided a new experience for the students and a new side of our winter programs. During the trip, students were introduced to basic avalanche safety (beacon hide and seek!) all while giving students opportunity to continue to build leadership skills taught over the year through leading various parts of the trip from navigation, to melting snow for drinking water, to cooking meals. More importantly, time was set aside for the students to reflect upon everything that they've accomplished during another great winter season with SOS Outreach. Furthermore, the whole group began to think about what exciting summer trips we have in store this summer which includes everything from backpacking high into the alpine in the Holy Cross Wilderness to deep within the Grand Canyon on the Colorado River.
To cap off a great night spent in the hut, the group hiked to the top of Taylor Hill to take in amazing views of the surrounding mountains – the Sawatch, Gore, and Ten Mile Ranges – before hiking back to the trailhead to finally wrap up the winter season.