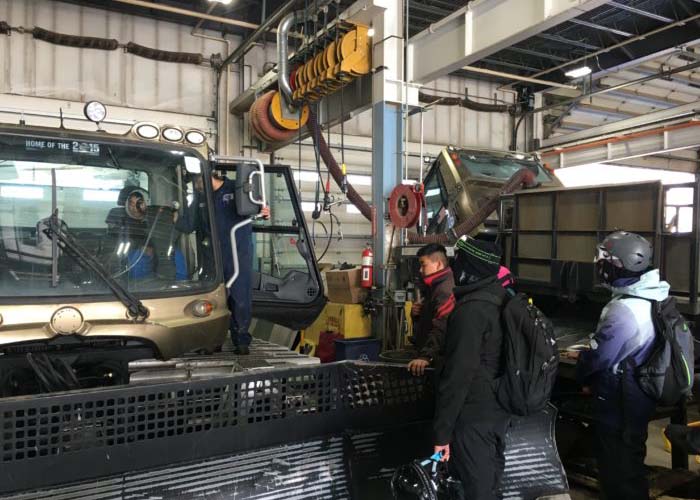 SOS Inspires Youth Off-Hill at Leadership Days
In the past month, SOS Outreach joined forces with Beaver Creek Resort and Copper Mountain to bring the first annual Leadership Days to Eagle County and Summit County participants, respectively. At Beaver Creek, participants spent the day skiing and riding around the mountain while visiting the various departments that make up the resort – from HR to ski school and ski patrol to mountain operations who keep the lifts turning and the runs groomed.
In Summit County, 10 SOS participants went behind the scenes of Copper, visiting with lift ops, ski patrol, rental/retail, risk management and safety/security, employee housing/community, marketing/PR, ski school/woodward, and terrain parks. With an activity at each stop, kids were able to learn about avalanches via strawberry shortcake, social media via  Instagram post creation, and terrain park maintenance via model building.
Of the day, SOS Program Director, Scott Partan commented, "This important day is an amazing opportunity for our youth, who already have a huge passion for skiing and snowboarding, to see the behind the scenes of what makes the mountain run which will hopefully spark an interest in pursuing a career in the ski industry and provide a look at what those possibilities are!" Thank you to both Beaver Creek and Copper Mountain for expanding our participants' understanding of the outdoors as a pathway to a brighter future.