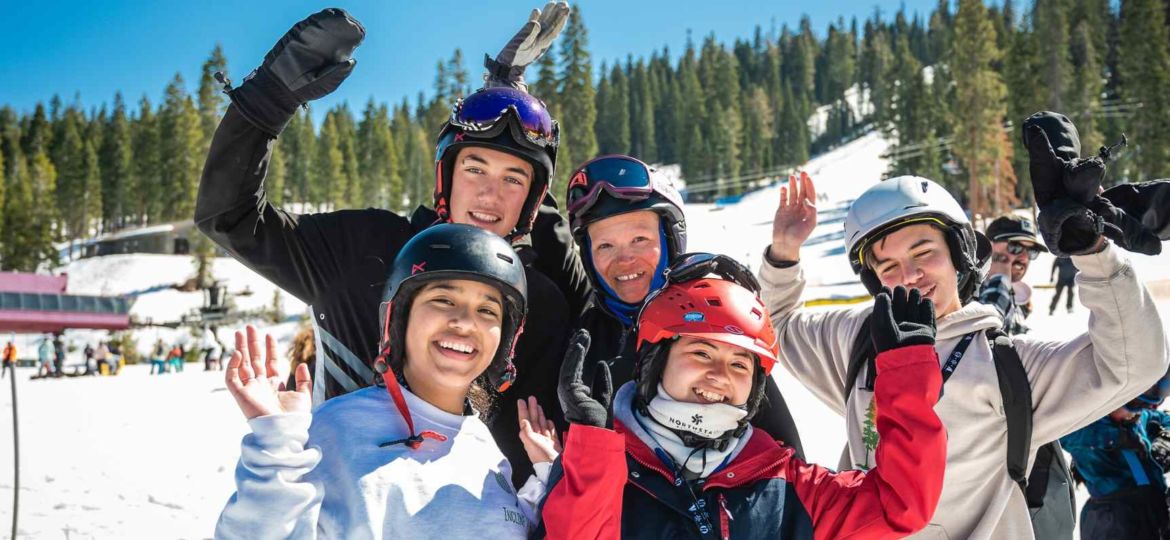 Lean on Me:
The Bond Between Mentor and Mentee
Community and human connection are at the core of our mission at SOS. When we teach kids to ski, snowboard, backpack and climb in a safe and encouraging environment—we also introduce them to new positive and supportive relationships.
Our mentor/mentee relationships are a crucial component of our kids' success. Many of our kids lack consistent, positive adult role models, and it can be tough to know who to turn to when the terrain gets steep. Now more than ever, these bonds are key in helping our youth persevere.
Although this season was cut short, there was no shortage of growth in our youth. Over the past season, our mentors witnessed our kids progress in inspiring ways.
Sara LoTemplio has been mentoring the same group of kids for the last three years in our Park City, UT location. She is floored with how confident these young adults have become through SOS—learning to feel comfortable talking to strangers and adults, feeling empowered to share their feelings and discuss difficult issues in their lives, and stepping out of their comfort zones to meaningfully engage in their communities.
As a mentor, Sara strives to teach her mentees that their opinions, thoughts, feelings, and ideas are valuable, that they can do anything they set their minds to, and that they feel confident to ask for community resources and help to be happy, safe and successful. She wants them to understand they are worth investing in.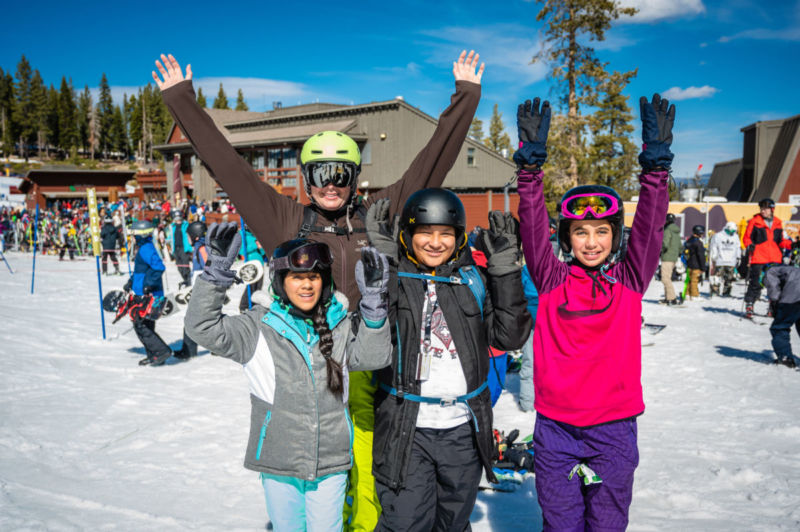 "Honestly, I have learned so much about what it truly means to 'serve' rather than to 'help'," shares Sara. "It's easy to get caught up in all the negatives and stressors that our kids face—poverty, difficult family situations, etc.—and it is, of course, extremely important to acknowledge these barriers and challenges. But, focusing on the positives and what is unique about each one of our kids is equally important."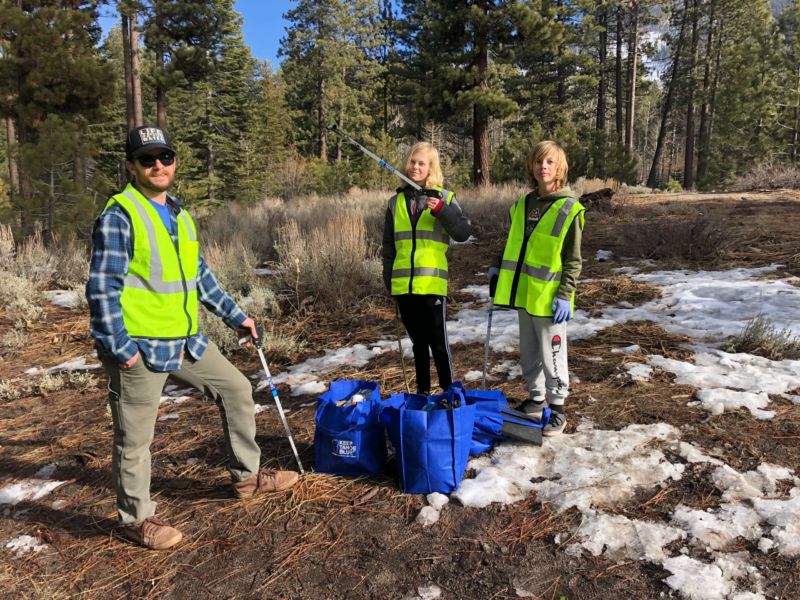 SOS doesn't push kids to be talented skiers, snowboarders or climbers (although many of our participants naturally develop these skills with practice and dedication). Instead, we focus on building healthy habits, developing leadership skills, and empowering kids to pursue what they want to achieve in life.
"This helps them find positivity in their normal day-to-day community life," says Sara. "The resilience of the students consistently inspires me. They tolerate so much adversity, and still seem to have energy for the positives in their lives."
William Shira, a mentor for our Summit County, CO programs, is proud of the strong bond his group has formed through all four years of the Mentor program. He jokes that their mutual love of the animated Kung Fu Panda films also brings them together. Anthropomorphic animals that practice martial arts aside—William has seen his mentor group's public speaking abilities, empathy, and confidence blossom both on and off the hill.
"It has been truly magical to witness," shares William. "My goal was to inspire confidence and self-acceptance in each of the crew. Over four years, not only has that been a success for our own team, but the team has gone out to inspire that in others."
When William started mentoring the group during their first year of the program, there was one student in particular who was extremely timid. Although she had a command of both English and Spanish, she was unwilling to speak much to anyone and avoided eye contact as much as possible. But, as the group explored our core values and lifted each other up during the closing "circle of love", she gradually came out of her shell.
"By the end of that first year, she would run up and give me a hug whenever we saw one another, and high five everyone in the group," reflects William. "By the end of year one, she was the biggest cheerleader for each of the other mentees. The following years at SOS, she continued to run up to me and shout, 'Shifu!' (the senior master in Kung Fu Panda, of course) followed by a big embrace before I could even say, 'good to see you Monkey!' Even after the program, that same exchange has happened around Summit County. That level of growth in confidence is truly inspiring."
William has explored some tough questions with his group: which jokes are acceptable to make, what is bullying and what is friendship, and how can you assert yourself without hurting others. 
"Because each mentee is different, when they are brought together something incredible happens," shares William. "The most powerful thing I have been able to do is inspire each of them to help one another out. I ask them, 'how do you think you would solve this problem if I wasn't here?' Every year the responses get better."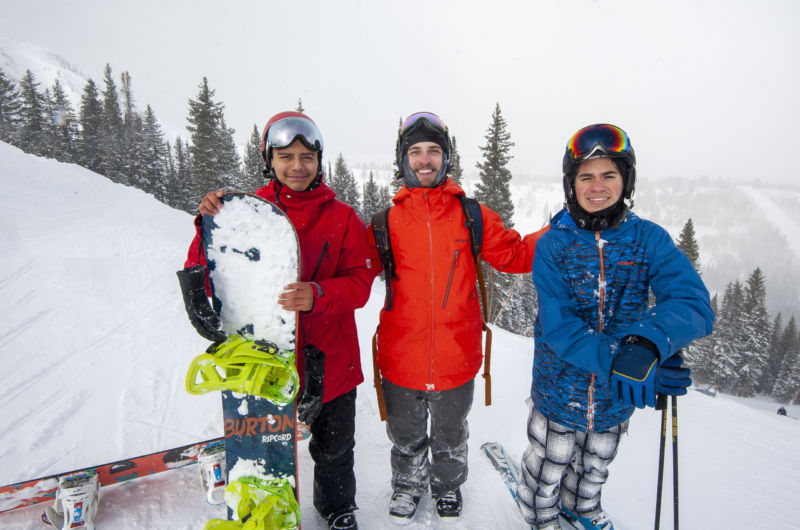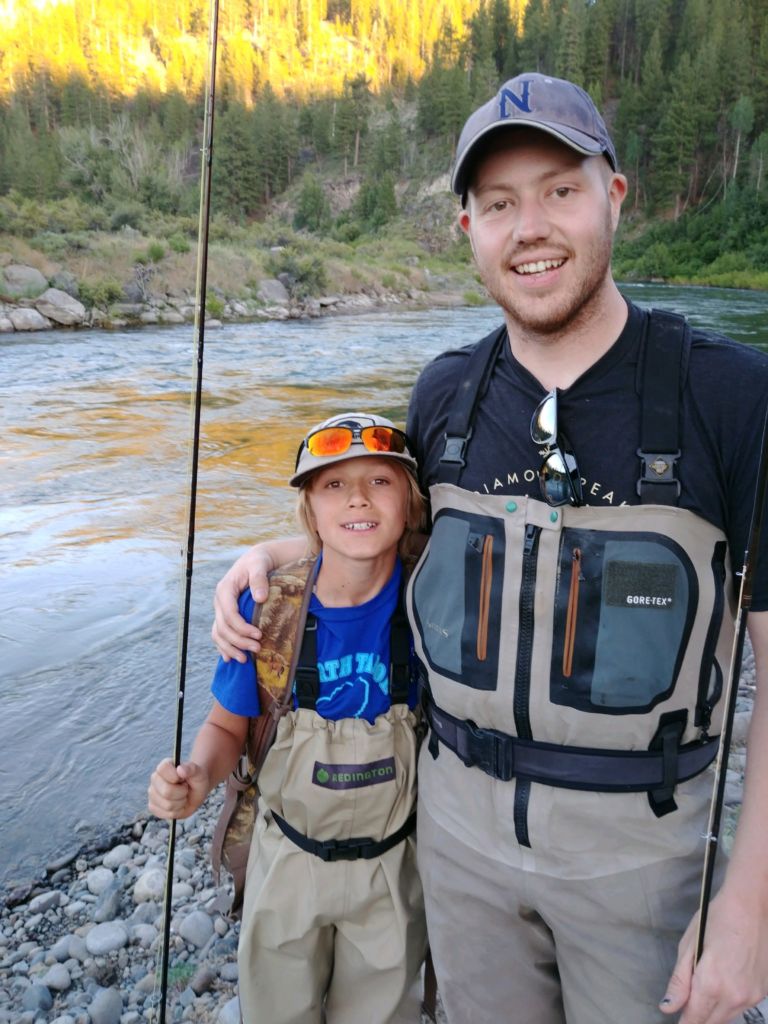 These relationships between mentor and mentee propel our kids to discover their full potential. Mentors lead by example and inspire their mentees to explore what's possible. In turn, our kids discover their true self-worth.
"They each have something special to bring to the table, and something unique that they need assistance with," says William. "The most inspiring thing to me is how often they are willing to push themselves outside of their usual comfort zones, because they understand that SOS is an environment that will accept them no matter what. Their willingness to forgo their own fears and help someone that they know needs it is the most impressive trait of all."
Although our season came to a close in March, the powerful connection between mentor and mentee continues. While we're practicing social distancing guidelines and staying at home, we're maintaining that connection in creative ways. Our mentors have been reaching out to our kids through calls, text and video chat to reinforce their commitment as a dedicated resource and listening ear during this time.
"Having adults and community members is key, and I really hope that our students feel comfortable asking us for things they or their family may need during this time of crisis," shares Sara. "I want students to know that we all go through hard times, and there is no shame in leaning on your community when you need to—someday someone will lean on them."
While the consistent structure that school and extracurricular activities provide is currently on hold, it is more important than ever for our youth to have supportive, positive relationships to help them overcome unexpected obstacles. We believe leaning on community and human connection will not only get us through this challenging time, but challenging times we may face in the future.
"As a mentor it is our role to ensure that the students are staying calm and safe," shares William.
"Frankly, we are more important than ever just to give the kids a sense of normalcy and some humor in times that are not the easiest to have a laugh in. And above all, they deserve a laugh.
Simply staying in communication and keeping the crew connected is the goal. Looking to the future, our adventures this summer together, and our continuing relationship both one-on-one and as a group has been a source of incredible hope for what happens next. And, that is a pretty wonderful relief."