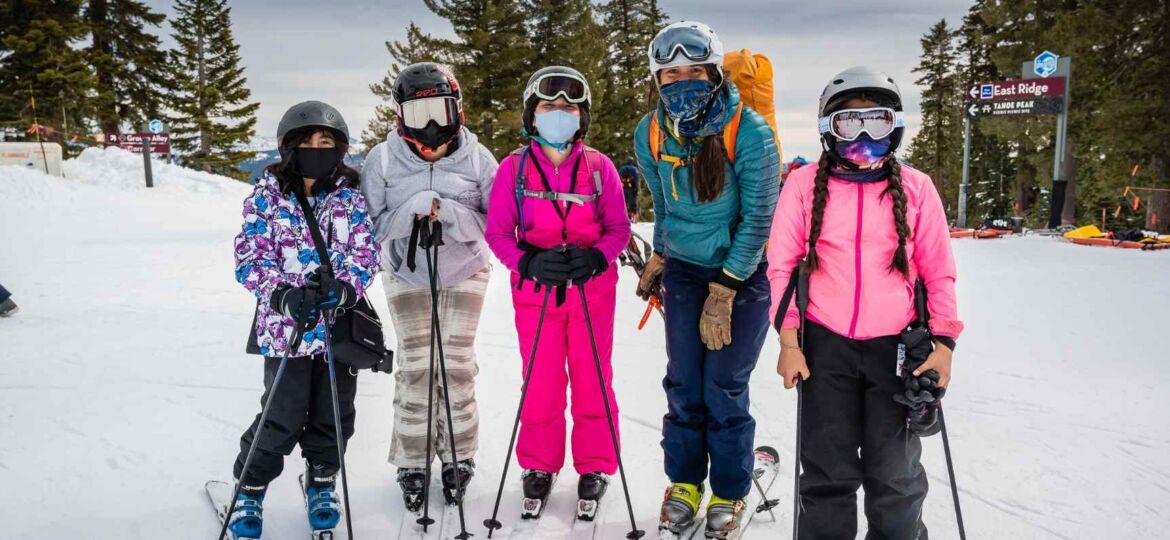 May is Mental Health Awareness month, and we're shining a light on how critical our programs are in equipping our youth with the skills, resources, and support they need to thrive. 
Mental Health Awareness Month helps remove stigma around mental health and raises awareness of trauma and the impact it can have on the physical, emotional, and mental well-being of our youth, our families, and our communities. 
For us, taking a comprehensive approach to youth development means addressing mental health at every touchpoint with our participants. Our 10-year progressive curriculum evolves with youth as they advance through our programs, incorporating social and emotional learning (SEL) to lay the groundwork for successful futures.
Social and emotional learning is essential to the holistic development of our kids. Each year, youth learn new outdoor skills and new social and emotional learning skills based on their age and circumstances. For younger participants, this might mean getting along with peers and taking personal responsibility for their homework. For older youth, the focus shifts to developing leadership skills and mentoring younger participants in the program.
"SOS has had a positive impact on my life, from being able to be a part of the community, learning leadership skills, and meeting new people," shares Wesley, a graduating senior in our South Lake Tahoe program. "I have become more confident in my leadership skills, social skills, and just being a more well-rounded person in general."
We instill skills that help shape the way youth like Wesley understand themselves and the world around them. Participants are able to effectively apply the knowledge and attitudes necessary to understand and manage emotions, set and achieve positive goals, feel and show empathy for others, establish and maintain positive relationships, and make responsible decisions.
Beating the Odds
National statistics highlight the mental health challenges impacting young adults: suicide is the second leading cause of death in young people aged 15-24; approximately 20% of students report being bullied at school; and adolescents with mental health issues often engage in acting-out behavior or substance use.
Research conducted through our partner, the Katz-Amsterdam Foundation, highlights the intensified mental health challenges facing our youth across SOS rural mountain communities. In 2019, the Katz-Amsterdam Foundation convened 50 behavioral health leaders and published data on 20+ priority mental health indicators in 2020. Relevant findings showcase that the mental health challenges, particularly around suicidal ideation and feelings of loneliness are exacerbated for Latinx youth as compared to white peers, particularly for students in our Eagle County, CO, Summit County, UT, and North Lake Tahoe, CA program sites.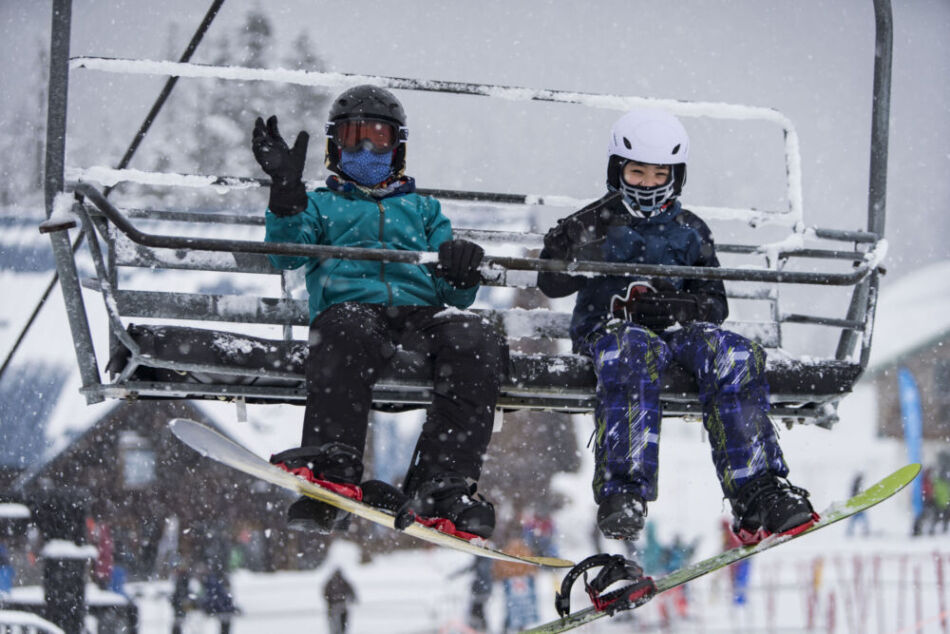 The additional stresses of the pandemic have placed a heavier and unequal weight on the youth we serve. Their families have been hit hardest by the economic impacts of COVID-19. Our participants highly benefit from the structure and community SOS provides in the wake of major changes to school, extra-curriculars, and their daily lives.
During the 20/21 season, we've seen an increase in the number of youth reporting mental health challenges across our sites:
19/20 Year vs. 20/21 Year
South Lake Tahoe: 14.28% → 32.4%
North Lake Tahoe: 16.13% → 24%
Eagle County, CO: 10.13% → 14.63%
Summit County, CO: 14.05% → 20.37%
Park City, UT: 16.34% → 18.24%
These are eye-opening numbers—and it reinforces why it's so essential to address these issues head on. Supportive relationships, adaptive skill-building, and positive experiences are foundational in developing resilience for our youth.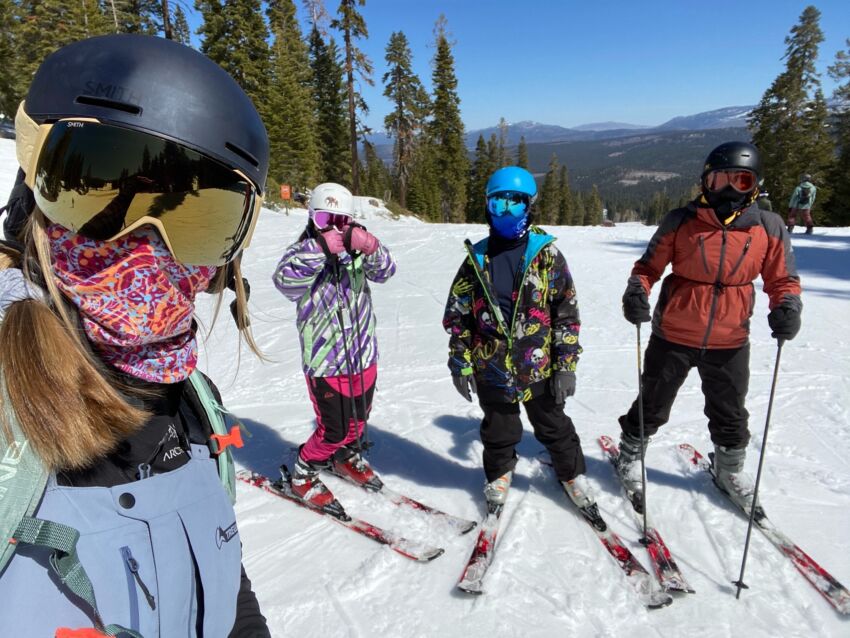 The Power of Positive Relationships 
The crux of how we foster positive mental health is a deeper connection to others. Through positive relationships with peers, adult mentors, SOS staff, community members, and industry leaders, we empower youth to discover their full potential. These relationships have been baked into the organization from day one, and they continue to guide what we do 27 years later.
We build and facilitate these relationships through a shared passion: the outdoors. From the moment our youth step outside with us, there's a common bond with their mentor. We then layer in the 6 SOS core values that build off of each other: courage, discipline, integrity, wisdom, compassion, and humility.
"When I first began SOS, I was just really in a very dark place and I didn't feel hopeful about much, but the opportunity of SOS pulled me out of that," shares Gracie, a Park City, UT SOS alumni. "Meeting new people and finding people who accept me for who I am was really important. It took my mental health in a totally different direction from where I was when I started the program."
The lifelong skills Gracie developed on and off the mountain, and the sense of belonging to a community she trusts—help her manage stress, stay focused, and make positive choices.
Strengthening Our Support Through the Pandemic
This year, we've furthered our efforts to foster positive mental health by providing a Mental Health First Aid training to our mentors, volunteers, and staff to ensure they have the education they need to effectively support our youth. For participants, we've focused on tools to help manage stress—like the Tiny Survival Guide in partnership with the Katz-Amsterdam Foundation. The guide outlines 15 strategies to help people manage the effects of trauma, including anxiety, exhaustion, anger, apathy, and other emotions. As youth navigate this challenging time, they've been applying these strategies with their peers and mentors. 
"I can't control what's going on in the world, but I can work on myself during this time and have control over my choices," shares Gracie. "My mentor has been a really good person to go to when I need to talk to someone. I'm grateful for that connection SOS has provided. Knowing people are there for me makes me feel less stressed."
At SOS, we're pushing the mental health conversation to the forefront, and fortunately, we understand acting early is crucial. Research from the Center for Disease Control and Prevention indicates that half of those who will develop mental health disorders show symptoms by age 14. We've seen that without programs like SOS, school drop-out, involvement in the juvenile justice system, and rates of suicide increase. Rather than ignoring problems until they reach crisis levels—your support invests in a proven prevention program that creates stronger youth, stronger families, and stronger communities.
Together, we can equip our youth with the skills, resources, and support they need—and provide a strong foundation for them to face challenges and make positive decisions no matter what obstacles arise.