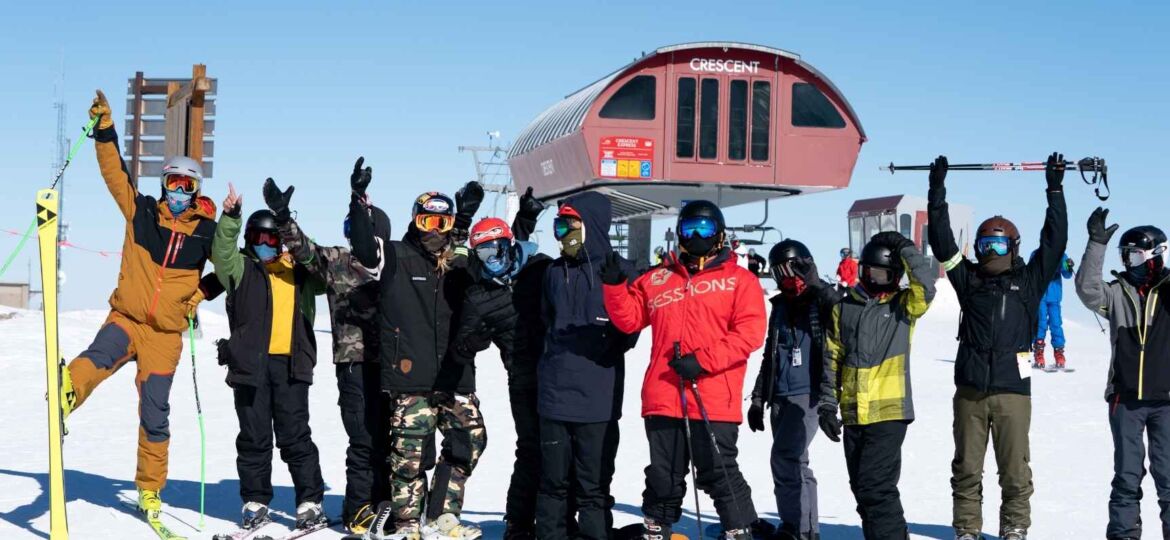 Our Largest Impact Yet
As the pandemic continues to sweep through our communities, we have doubled down on our efforts to provide consistent support, foster critical life skills, and strengthen our connection to meet the needs of our youth. We remain steadfast in our mission to stand by our participants' side through an unprecedented season. 
Using a blended model of online learning and outdoor activities, we are safely offering our programming to provide the essential structure, community, and connection that has been uprooted for so many of our youth through the pandemic. The work we do together is absolutely critical in ensuring youth have the skills, tools, and resources to succeed no matter what obstacles arise.
This season, we're connecting more than 1,500 underrepresented youth—from the Cascades to the Sierras to the Rockies to the Midwestern hills—to an encouraging, supportive community. We incorporate the outdoors as our launching pad to empower youth—because these spaces have the transformative power to foster connection with others and provide a classroom for long-term change. 
The number of youth we serve, while significant, represents just a portion of our impact. It's the stories of resilience that further our mission.
"SOS in my opinion is a program that everyone needs in their life because it's basically your second family," shares Diego P., an Eagle County, CO participant. "SOS is special because the program always makes you feel comfortable and welcome. Being a part of SOS makes me feel like I have made accomplishments in my community and overall makes me feel like a leader."
Our programs counter the isolation our youth are facing from the pandemic—empowering them with the tools of resilience, compassion, and courage to endure the challenges laid before us all. We have always fostered a supportive community, and the power of that community has never proved as critical as now.
Dr. Casey Wolfington, a licensed clinical psychologist at Eagle Valley Behavioral Health in Colorado, reaffirms why these skills and attitudes help guide our youth through challenging situations like the pandemic.
"One of the biggest things people are talking about with social distancing, is it being this inconvenience," shares Dr. Wolfington. "But the fact is for youth, certain things are incredibly important at certain times. This is like a plant being without sunshine, this isn't just an inconvenience, this is vital for their growth. Just like for infants, it's important for someone to be feeding them and comforting them. It's a developmental need."
Dr. Wolfington highlights that during times of crisis, we look to our community—our people—to determine our safety. We learn how to act by observing how others act, constantly looking at our surroundings for how we should feel. For youth and teens, the need for socialization, support, and engagement are imperative for their development.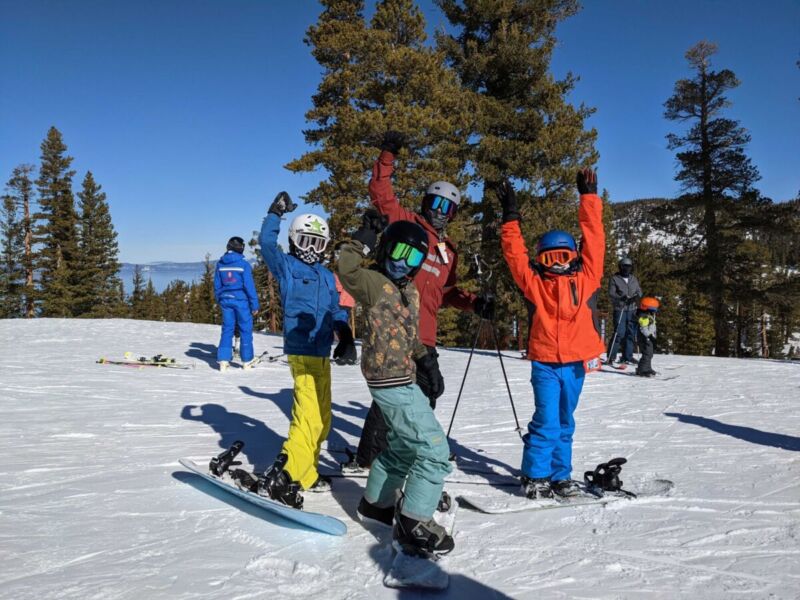 "I can't control what's going on in the world, but I can work on myself during this time and have control over my choices," shares Gracie B., from Park City, UT. "My mentor has been a really good person to go to when I need to talk to someone. I'm grateful for that connection SOS has provided. Knowing people are there for me makes me feel less stressed."
We're seeing the need for SOS programs reinforced, particularly for families hard hit by the financial challenges of the pandemic. Across locations this season, we witnessed a record-breaking increase in the number of families who applied for financial assistance as resources tighten.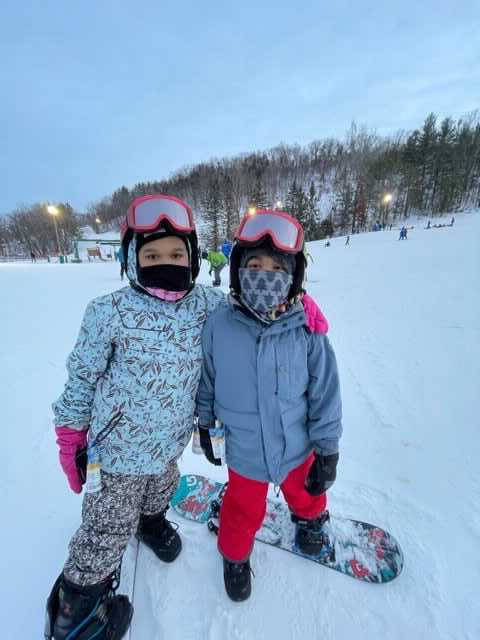 A single mother who lost her job in Summit County, CO shares,
"My daughter has been solely online learning since March 2020 as she is high risk for COVID-19, and she is really struggling. She is an in-person learner and having a REALLY difficult time being separated from her peers. She needs the structure, contact and moral/emotional support that SOS offers." 
We're committed to providing that support to every child we serve. SOS is proud to say that we haven't turned away a single youth due to financial challenges. We've strengthened our national and community partnerships to ensure we're meeting the needs of each participant where they are. Together, we're a critical resource for our youth, for our families, and for our community.
"I think the impact this program has had on me is as great as the impact it has had on the kids," shares Kevin McCarthy, GM at White Pass, which serves our Yakima, WA participants. "I have never felt more proud than to see these youths' faces light up with joy and laughter when they are on the snow, out of their element, in a completely new environment—an environment they never knew existed. It is life-changing. It introduces them to the door that says 'there is a big wonderful world out there full of opportunities just for you—now open it.'" 
The skills our kids learn on the mountain translate to overcoming obstacles in their own lives: getting up after you fall, encouraging and cheering on your peers, stepping outside of your comfort zone to try something new.
"What's amazing about this, with these different activities like rock climbing or snowboarding, it really focuses on the youth being empowered," says Dr. Wolfington. "It's 100% reliant on that youth. Your mom can't rock climb for you. Or your coach, no matter how amazing they are, can't do it for you. Ultimately, people can give you support and encouragement, but it's up to you to take those steps. In a lot of other realms, youth don't get this chance because people do it for them. I think what SOS does is really magical."
The challenge of skiing a steep run can be applied to so many different areas, whether taking a test at school or getting a shot at the doctor. We equip youth with the tools to be problem solvers. There is an exchange of knowledge about yourself, about your environment, and about your interactions with others. It shapes the way young people understand themselves and understand the world.
"Every time a kid is able to overcome an obstacle, what we're really doing is increasing their threshold," shares Dr. Wolfington. "We're creating a positive experience because they're excited that they accomplished it and the people around them are excited. So, now they have that reward and they have that feedback—it encourages them to take on other challenges."
 On and off the mountain, our kids learn and incorporate our six core values—courage, discipline, integrity, wisdom, compassion, and humility—to help manage stress, stay focused and make positive choices. Now more than ever our youth are putting these critical skills to use.
Tony A., a participant from Denver, CO shares how SOS changed his trajectory.   
"When I was younger, I got into a lot of trouble at home and at school. I didn't grow up in a great place and I didn't have many good role models—until I heard about SOS Outreach from my elementary gym teacher. My journey in SOS happened in two phases, the first phase was the opportunity phase and the LTR program, where they took kids like me who'd never be able to afford it otherwise, snowboarding."
Tony adds, "Then I entered the growing phase and the mentor program. We expanded upon our snowboarding skills and we learned about the SOS core values, ideas that they wanted to teach us. We used the mountain to learn about these qualities and how to find and portray them in our own lives. Thanks to SOS, and my mentor Russell, I haven't gotten in trouble in 4 years, I've gained a life-long hobby, and whenever I go back on the mountain—I'm reminded of the lessons I learned and character traits that will be a part of me for the rest of my life."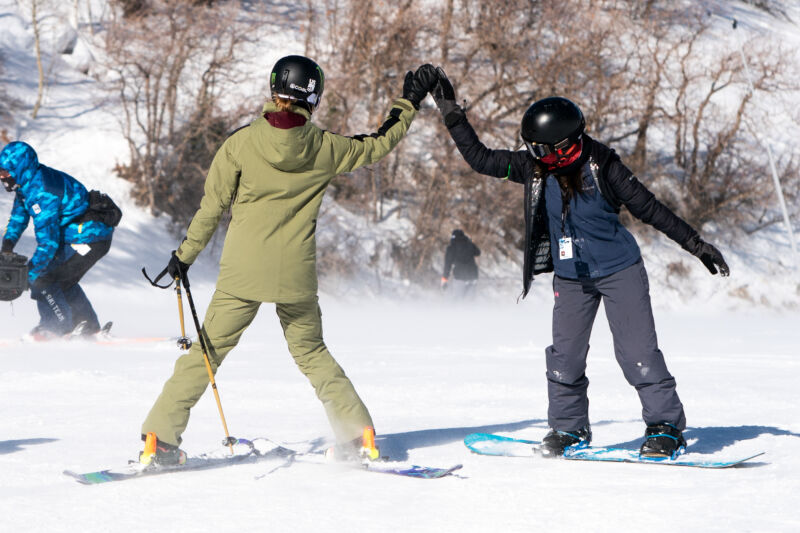 Regardless of social, economic, racial, and societal barriers—every child deserves the opportunity to thrive. At a recent program day at Heavenly in Lake Tahoe, we experienced a powerful reminder that inclusivity in the outdoors encompasses many factors.
Anthony is an enthusiastic beginner in our introductory Learn to Ride/Ski program who also is autistic. A lift attendant helped him and his group with lunch as she finished her shift. She pulled our staff aside and shared that the other lift operator she was working with has autism too and he just about cried when he saw Anthony. He admitted he's never seen someone else like him on the mountain and how awesome it was to witness another kid with autism out skiing. It was a beautiful moment of connection both for Anthony and the employee. Our programs expand that circle of inclusivity—and we're excited to be providing an equitable and inclusive experience for so many different kids.
SOS helps youth find their footing to pursue their own paths, while strengthening resilience for youth to navigate twists and turns along the way. We provide the space for kids to confidently tap into these leadership skills—and in these challenging times, our impact has never been greater.