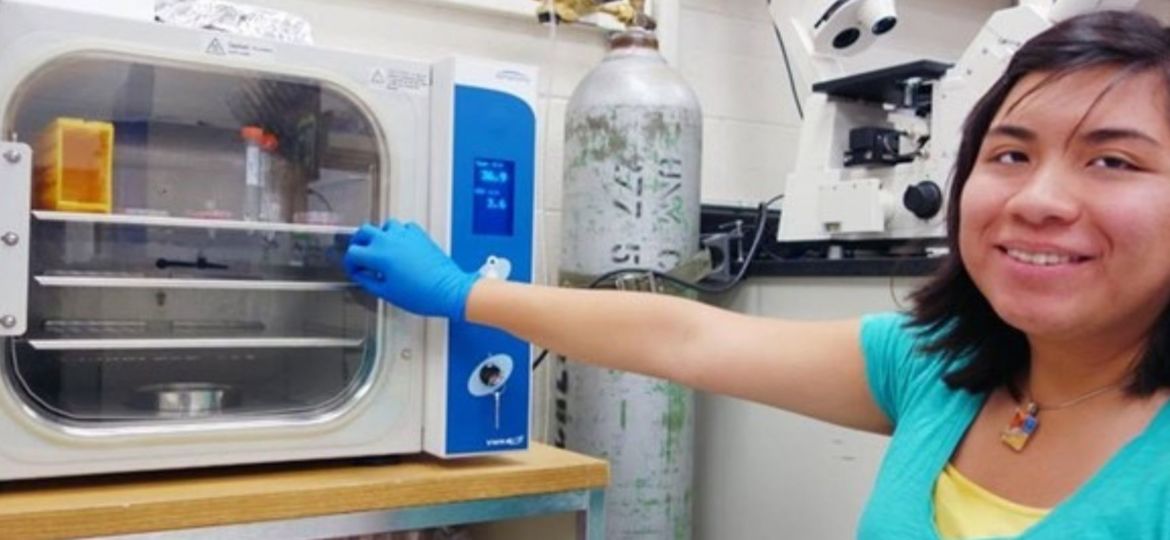 New Alumni Network Coming!
We believe that connection, support, and opportunity are the necessary ingredients for youth success. Our programs are designed to create strong leaders across our communities, but that doesn't stop after youth graduate SOS. We're excited to share that a new SOS Alumni Network is in the works! It will be a thriving community for our alumni to connect, collaborate, and engage with our current participants, SOS partners, and each other. Stay tuned for more, as we develop this exciting new opportunity to further deepen our impact.
In anticipation, we're kicking off a multi-part series that highlights the long-term success of SOS with first-hand experiences from several alums. SOS has played a major role in guiding our network of more than 70,000 alumni to where they are today. Our alumni continue to integrate the values and skills instilled from SOS—and they continue to inspire us with what they're able to achieve as successful adults.
In Eagle County, CO, when the flakes start to fall the community begins to buzz with excitement. People count down the days until the lifts spin at the resorts. Gear swaps and kick-off parties fill up the calendars. Snowsports are deeply embedded in the mountain community's identity, culture and social life.
As a young member of the community, Valeria Rivero watched as her peers headed out to ski and snowboard, returning with exciting stories of their powder day adventures. Valeria wanted to experience the same wonder and thrill of gliding on fresh snow, but her parents couldn't afford to put her in lessons or purchase a season pass.
As a national nonprofit with programs in nine states, we not only connect underserved youth to outdoor activities like snowboarding, skiing, backpacking and climbing—but also instill leadership skills for bright futures—combining consistent adult mentorship, strong core values, and community engagement projects. 
Eager for the opportunity to learn to snowboard, we offered a perfect solution to provide access for Valeria. What Valeria wasn't anticipating was the caring community that would come along with it.
"In Eagle County, snowsports are a big part of the culture around here," shares Valeria. "If I hadn't joined SOS in 4th grade, there would have been a part of this culture in our community that would have been missing for me. Being able to be a part of that made me feel like more a part of my community."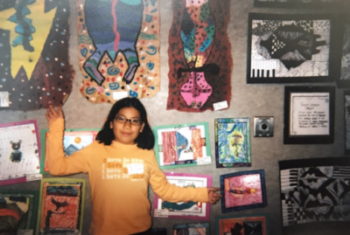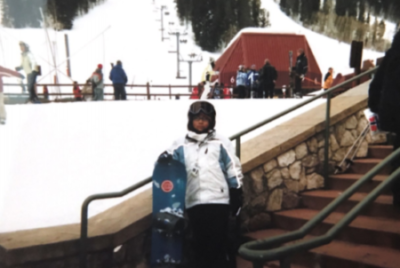 Coming from a family that wasn't part of that culture, we helped remove those barriers for Valeria. But, those experiences on the mountain were just the foundation to provide support and confidence. Today, Valeria still incorporates the leadership skills she developed with SOS, more than a decade after she graduated from our programs.
"The workshops, ride days, volunteering and service projects—it all helped me develop communication skills, practice time management, stay organized and plan ahead. Those aren't easy things for a teenager," she laughs, "but these are skills I continue to use today."
Those skills helped prepare Valeria for college applications and job interviews.
"I feel like because I developed those skills early on as a kid through SOS, I could go in there and I knew how to shake an adult's hand. I knew how to present myself in a respectful way, but still get my point across."
When Valeria committed to an SOS workshop she didn't attend, she needed to make up for it with an alternative project. She decided to write a letter to the editor of the local paper sharing how SOS has positively impacted her. Valeria learned the importance of responsibility and accountability, and how actions carry consequences.
While learning life lessons with SOS, Valeria never felt judged. We foster a sense of belonging, of growth, and a greater understanding of how the choices we make affect us and those around us. Each participant is paired with a positive adult mentor and peer group where they discover, progress, and evolve together.
"You are a part of a community that will always be there for you," says Valeria. "You're growing up with your peers, but you also have that adult you can look up to. I felt like my mentor really cared about us. It was huge to grow up with an adult, who wasn't a relative, who was always there in your life."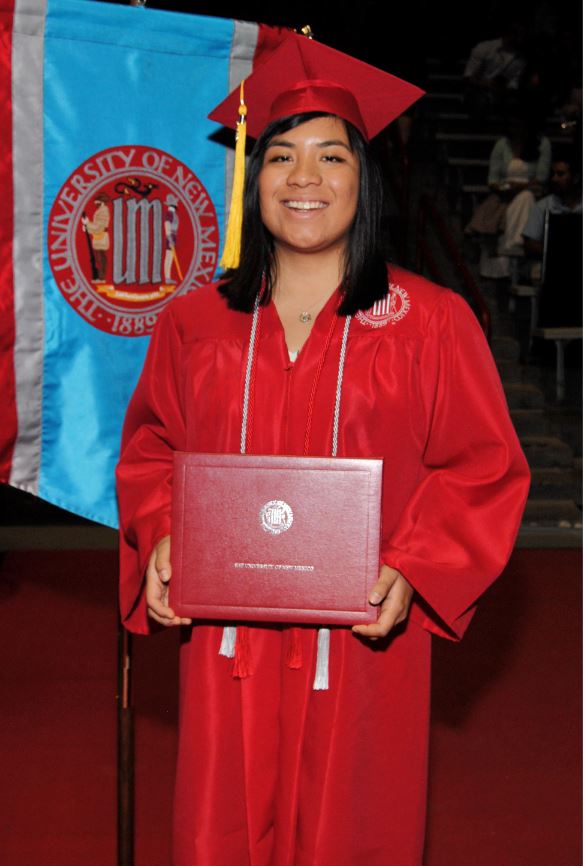 Mentor groups experience all aspects of our multi-year curriculum together. Days on the hill strengthen mental and physical health, and are bolstered by workshops, career days, leadership panels, and community service projects.
Hesitant at first that she would enjoy spending time organizing food boxes or removing invasive species, Valeria discovered a strong sense of belonging through our service projects.
"Teaching young people to give back to the community, you're learning to think about others and help others out," explains Valeria. "You feel like an essential part of the community. Like you belong. And, you get to see the actual difference you're making. It's pretty powerful."
Valeria was able to put that volunteer experience on her resume and it helped her earn a scholarship for college. After Valeria completed our 4-year Mentor program, she joined our Peer Mentor program, coming full circle to guide and support the younger kids in SOS. Her passion to teach and help others was beginning to grow.
That love of teaching was in the back of her mind, as she went off to the University of New Mexico to study biochemistry. Initially, she was interested in becoming a PhD researcher. After graduating college, she worked in a lab, but she discovered that lab life wasn't for her. Her desire to teach had been slowly simmering on the backburner. She started a side business as a tutor and soon realized that's where her heart was. She decided to fully commit to teaching.
"It was nice that my first exposure to teaching was with SOS—and it was such a positive one," says Valeria. "If it wasn't, I don't think I would've gone into teaching."
After a brief stint as a math teacher with underserved students in New Mexico, Valeria felt the pull to return to her Eagle County community. The mountains were drawing her back—she wanted to be home.
Valeria now teaches 10th and 11th graders at the high school she grew up attending. Her teachers have become her colleagues, and she loves every day she spends in the classroom.
"What I really love about teaching are those 'light bulb' moments," says Valeria. "It's really cool to be a part of a kid's journey. I had a girl tell me she never thought she could do math until now. I enjoy it when students let me into their lives, I can see their struggles and where they want to go. And, my favorite part is helping them overcome those struggles and watching them succeed."
Just as Valeria gained leadership skills to navigate a challenging run, complete a difficult assignment, and make an impact in her community—she's now instilling those same skills in the next generation of young leaders.
"Integrity was such a huge one for me as a teenager," says Valeria. "What I say I'm going to do needs to be done. I teach my students the importance of following through, because you could lose people's trust if you don't."
Now a confident 27-year-old, Valeria is grateful for the role SOS has played in her success. She recalls moving to Colorado from Bolivia as a timid 8-year-old, not speaking any English and trying to find her footing. Taking risks can be intimidating, but she unearthed the courage to strap into her snowboard and carve her first turns. Those turns helped deepen her connection to the place she grew up—the place she calls home.
"SOS is so much more than just developing snowboarding skills," shares Valeria. "Those skills build confidence for everything else in your life. When you're new to snowboarding, it can be scary. No one else in my family did snowsports, I was the only one. So, it felt really great to overcome those challenges. But what I was able to overcome off the mountain was the most empowering. You learn and use skills that you'll use the rest of your life. It may be hard to realize at that moment, but SOS is an investment in your future."