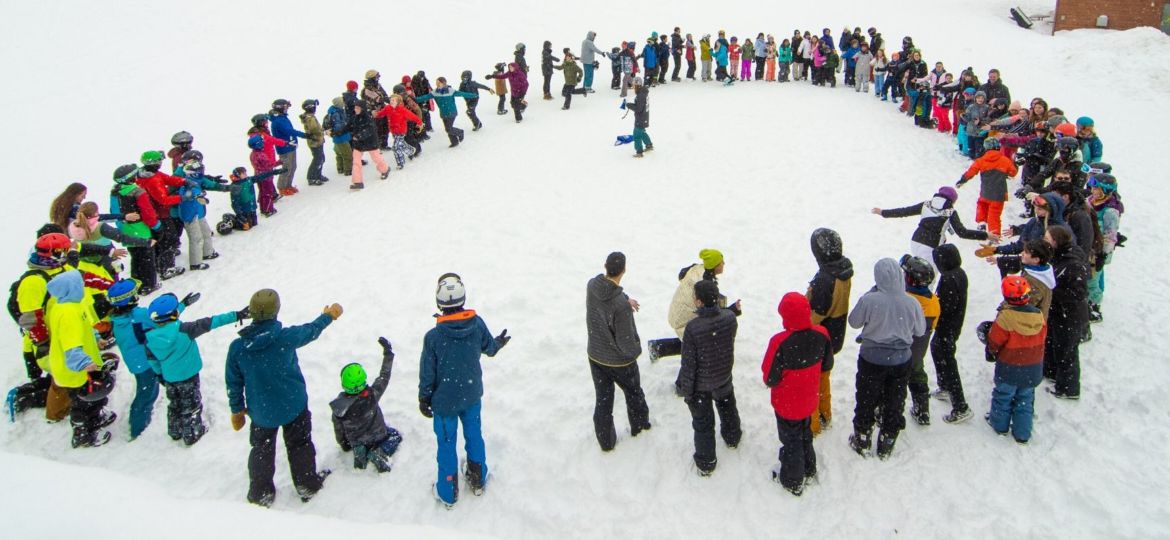 SOS OUTREACH'S
RESPONSE TO COVID-19
The situation is changing day-to-day, so we will continue to update this blog with new developments.
UPDATE: MONDAY, MARCH 16, 2020
SOS Outreach will be canceling all remaining winter program dates and postponing scheduled events.
This decision is for the health and safety of all our team members, participants, and volunteers. 
SOS is a supportive community, and that will not change. Now more than ever, we recognize the strength of the SOS family as we navigate uncharted times. We are working creatively on opportunities to maintain our connection and the relationships between mentors and participants throughout these program closures. 
We are one family, and we'll get through this together.
Seth Ehrlich,
Executive Director
————————————–
Dear SOS Family,
(Texto en español abajo)
As the situation with COVID-19 continues to grow as a public health concern, all of us at SOS Outreach want to do our part to limit the spread of the virus and be mindful of the health of our youth, their families, and communities. The health and safety of our community is always our top priority. As with many organizations, we are staying on top of the situation hour-by-hour and following guidance from the CDC, county-level health departments, and schools to maintain the health, safety, and wellness of our entire community.
As such, we have postponed our scheduled mentor program graduations across all program locations. We hope to reschedule these at a future date to recognize our participants' accomplishments. Additionally, all remaining winter program dates have been canceled for the remainder of the season. We will be engaging with SOS Mentors in the coming week to continue to connect with kids and families over the coming weeks.
We understand that this can be a very stressful time for children and adults alike. Here are some resources and tips to help you and your family as we work together to minimize the impact of COVID-19:
Together we will come out of this stronger. We look forward to offering programs in the future, but for now, we are all following public health advisories, practicing social distancing, and supporting each other remotely. We will be sharing additional resources and ways you can still safely get outside soon.
Stay safe and healthy!
Seth Ehrlich
Executive Director
———
Como la situación con COVID-19 continúa a desarrollar como un problema de salud pública, nosotros en SOS Outreach queremos hacer lo que podemos para evitar la propagación del virus. La salud y seguridad de nuestra comunidad siempre es la máxima prioridad. Similar a otras organizaciones, seguimos la situación y los consejos del CDC, departamentos de salud, y escuelas para mantener la salud, seguridad, y bienestar de nuestra comunidad.
Entonces, se pospone las graduaciones de nuestros programas de mentor en todos de nuestras locaciones. Esperamos a reprogramar estas celebraciones para agradecer nuestras participantes. También, todos programas están cancelados por el resto de la temporada. Este semana vamos a comunicar con SOS Mentors para discutir maneras para ellos a conectar con ninos y familias en las semanas que vienen.
Entendemos que ese tiempo puede tener mucho estrés para ninos y adultos. Aquí son algunos recursos y consejos para ayudar su y su familia mientras trabajamos juntos para disminuir el impacto de COVID-19:
Mantenerse seguro y sano!
Seth Ehrlich
Executive Director