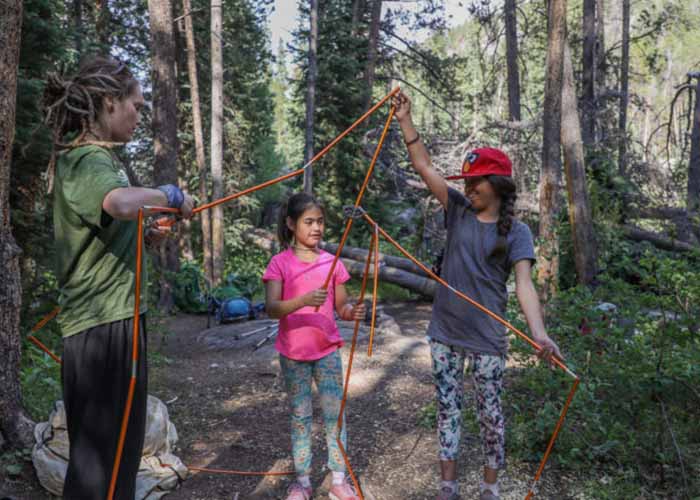 Summer Adventures Abound for SOS Youth
With a brief window between winter and summer programming, the SOS team is hard at work making final preparations for the annual fourth grade Colorado National Monument trips for 175 Eagle County youth. Throughout the month of May, five Eagle County Elementary schools will participate in a four-day, three-night camping, hiking, and rock climbing experiences that allow students to visit the National Park- Colorado National Monument, explore local museums and study the geology and natural history of Colorado.
Following these excursions, summer programs across locations will be underway.  Youth will experience rock climbing, paddle boarding, camping, mountain biking and backpacking adventures. At the guidance of SOS's highly experienced summer guides, SOSers will experience many firsts in the outdoors this summer, whether it be an afternoon rock climbing or a seven day wilderness orienteering expedition. Stay tuned for more updates from the field!
Highlights include:
Colorado Masters participants will participate in a 5 day rafting excursion through Grand Canyon National Park

A pilot excursion for Utah youth to explore Dinosaur National Park

A group of Lake Tahoe youth will float the North Fork of the American River