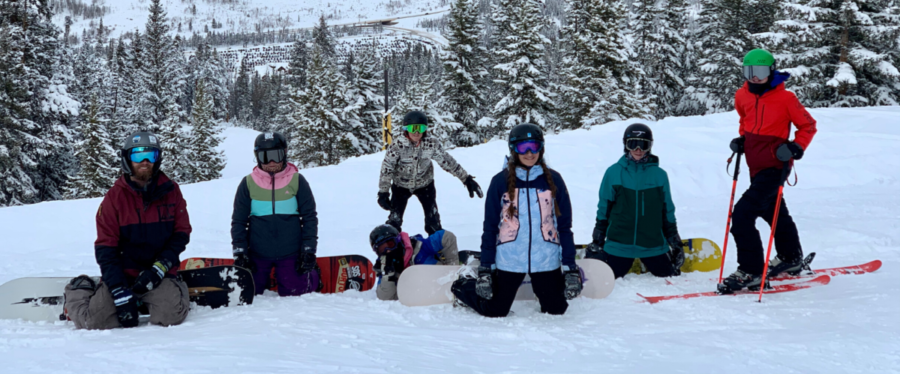 The Power of Mentorship
January is National Mentoring Month and we're sharing stories that highlight how our mentors make a difference in the lives of our kids.
Key takeaway: the impact is mutual. 
Follow the sound of laughter and you'll find Wade Hulse, a long-time SOS mentor for our Summit County, CO programs, and his six mentees as they weave in and out of trees, carve through moguls, and navigate obstacles around the mountain on their snowboards.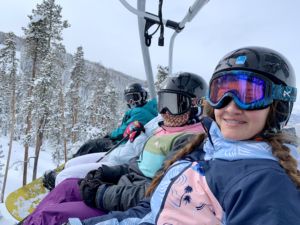 While keeping up with the crew may not be easy, it's clear Wade and his SOS kids have developed a special bond. They take chances. They encourage each other. They are a team.
Five years ago, these six kids were introduced to heelside and toeside with our Learn to Ride program. Today, they're still together, conquering the steeps as 8th graders in their 4th year of our Mentor program.
There's purpose in all the powder-chasing. Courage, discipline, integrity, humility, compassion, and wisdom are part of every ride day. Wade beams with pride when he talks about snowboarding with his kids. 
"I love being a mentor because I really enjoy teaching these kids all the things that I've learned on the hill," shares Wade. "But it's more than just snowboarding. It's about how to carry yourself on a day-to-day basis. What's so amazing about being a mentor is that I learn just as much from these kids as they learn from me."
Connection is at the core of our Mentor programs: connection between mentee and mentor, connection between a group of peers, connection with community, and connection to the outdoors.
Our mentors provide a strong support system that empowers kids to dream big. There's someone cheering you on when you land a jump, there's a helping hand when you fall, and there's someone to talk to when you're having a rough day. 
"One thing I've learned is not to be afraid of little things that I know I can do," says SOS participant Elijah. "My favorite core value is courage because it helps me remember to be brave through tough situations—like hitting a jump I don't know the landing of or talking to someone that I didn't think I had anything in common with to learn we have a lot of the same hobbies." 
Our mentors help guide our kids through service projects that strengthen the community and help facilitate workshops that teach important leadership skills. These mentor-mentee relationships provide our kids with positive adult role models—and for many, that support is much-needed.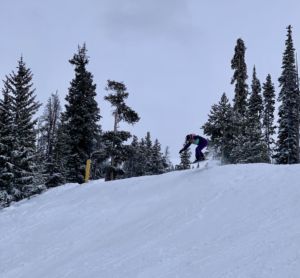 Over the course of four years, Wade's witnessed so much growth with his kids—on and off the mountain. He's been able to inspire the next generation by sharing his love of snowboarding. From teaching S turns to landing jumps—and through it all, he's helped them become confident kids.
"SOS has taught me how to be a good person on and off the mountain using the 6 core values," shares SOS participant Ashley. "And I get to do all of this with kids that are some of my best friends and a mentor who is there for me through thick and thin."
To learn more about our unique, curriculum-based mentor programs, and how you can get involved as a mentor, visit sosoutreach.org/get-involved.