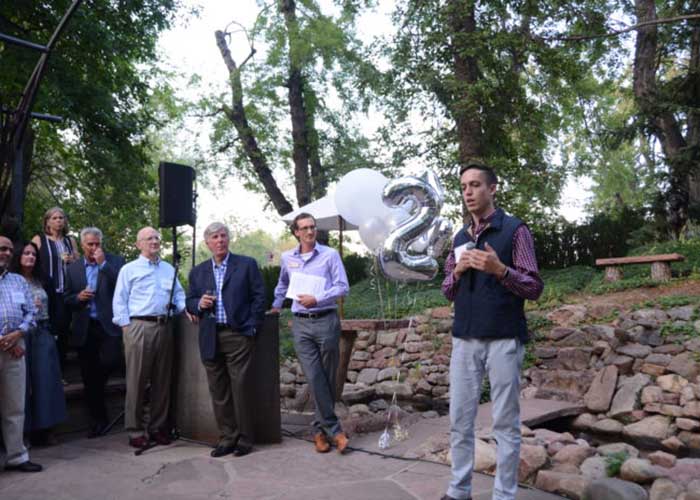 SOS Graduate Spotlight: Travis Tafoya
We caught up with SOS Outreach graduate, Travis to ask him about his experiences in SOS and the lessons he learned from the program. We also asked him what it feels like to come full circle and now coordinates SOS' newest program in Chicago at Vail Resorts' Wilmot Mountain! We're incredibly proud of his accomplishments and want to celebrate the unique perspective he brings to the organization.
How many years were you in SOS?

I started SOS when I was 10 years old in 5th grade. I enrolled in the Learn to Ride program and was immediately infatuated with snowboarding. I was given a mentor and access to activities I previously did not have.
What was your favorite part of SOS programs?

SOS gave me adult mentors to look up to. My favorite part of SOS in one word is "opportunity".SOS gave me the opportunity to learn basics of snowsports, have positive adult mentors to look up to, and access to a dream of competitive snowboarding through attending the Vail Ski & Snowboard Academy.
Can you talk about any major lessons you learned in SOS?

During my first year as a Junior Sherpa [mentor], I learned valuable skills in leadership that I still use today. Not only was I a mentor to the students coming up through the University program, but I was also challenged to build relationships with staff, adult sherpas, and parents. Learning how to communicate and lead through different generations, hierarchical structures, and positions was incredibly rewarding for me as a student in the program.
While SOS gave me the opportunity to participate in the Vail Ski & Snowboard Academy, I was also required to uphold my obligation to serving as a Jr. Sherpa [mentor]. This was a very challenging endeavor for my twin brother and I as we had an hour commute to and from school each day. As a teen, I was given the opportunity to better myself and develop skills in a supportive environment.
What does it mean to come full circle and now work for SOS?

For me, working for SOS is another opportunity to give back all the support that SOS gave me. One of the largest lessons I learned growing up through SOS was that you get out what you put into an organization. Being able to give back to an organization that I learned so much from is rewarding in itself. I am able to take the values and skills that I through both my experience as an SOS participant and my professional career and contribute to the students and organization.
Any other thoughts/comments?

SOS is a values-based organization. While the access SOS gives to participants in their communities is paramount, I truly believe the fundamental way to improve the personal experience is through continued value-based education.