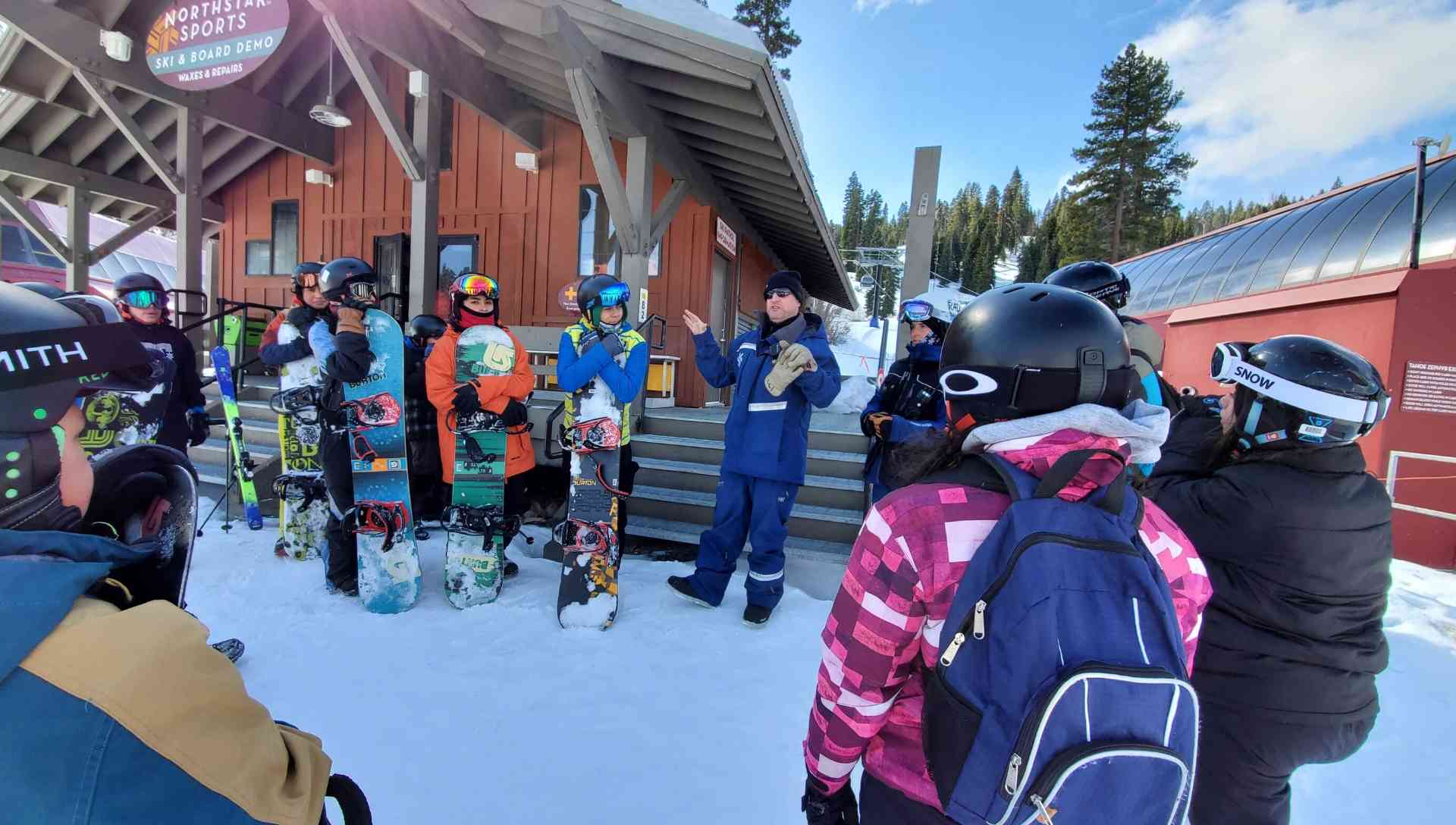 OUR COMMUNITY MAKES OUR IMPACT POSSIBLE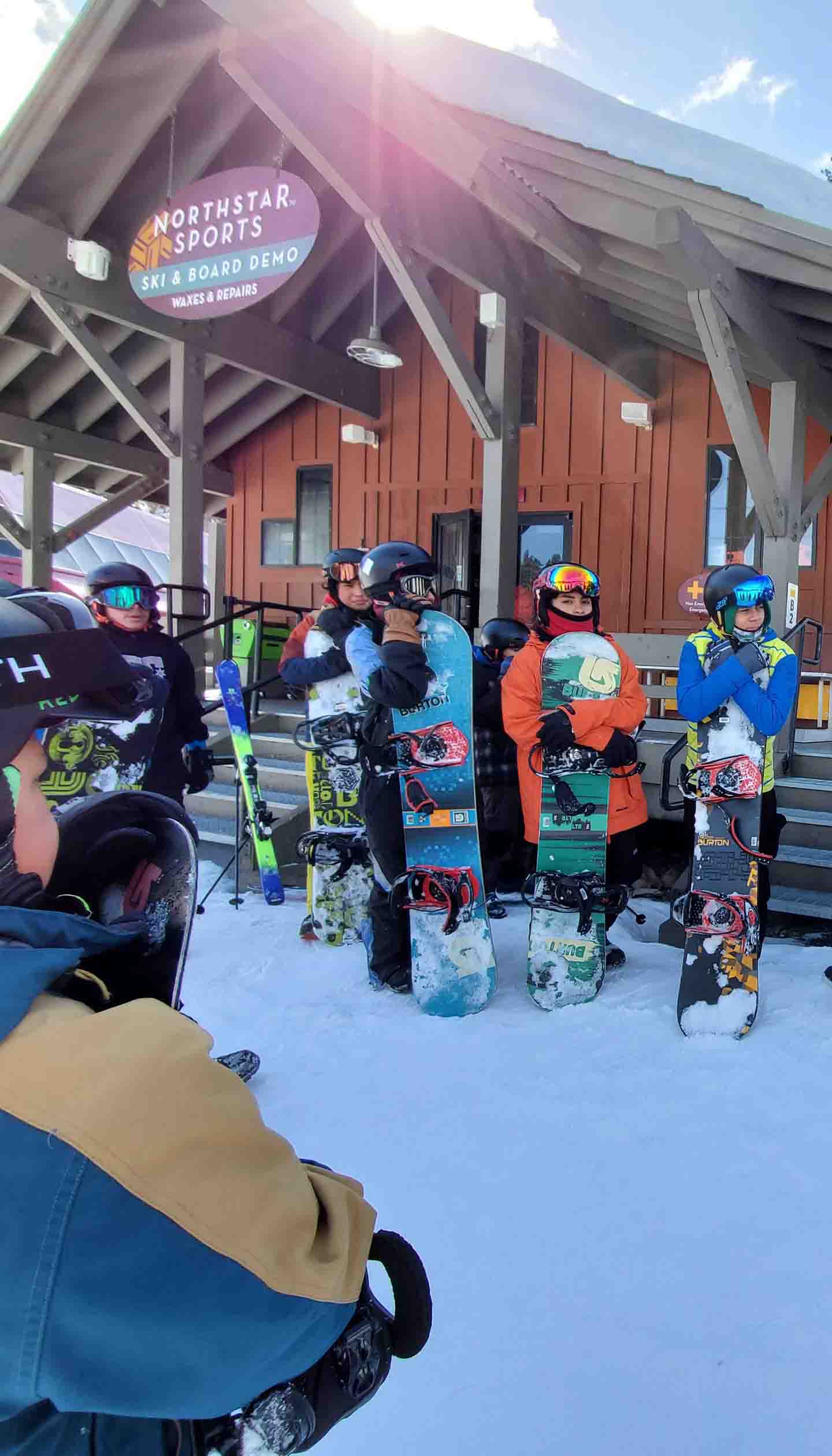 OUR COMMUNITY MAKES OUR IMPACT POSSIBLE

SOS Outreach leverages our partnerships to unite influential voices towards the movement of equity in the outdoor space. Thought leaders help address effective solutions for empowering underserved youth across our communities. We are grateful for the support and dedication from each of our mountain, corporate, foundation, and youth agency partners. Together, we are able to change lives through the transformative power of the outdoors.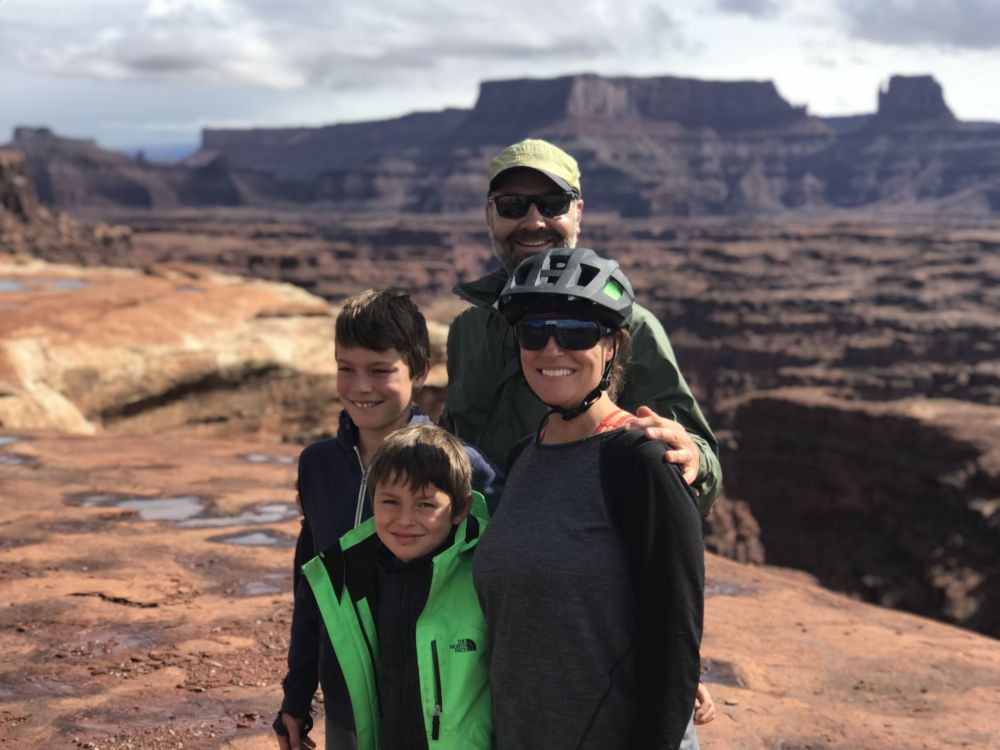 "With Advocacy, Action, and Inclusivity as three of our core values, Smartwool is dedicated to protecting the natural environment and providing access to the outdoors for everyone. As a company deeply rooted in the mountains of Colorado and the outdoor community, it is our responsibility to introduce the next and more diverse generation of individuals to the places we love to explore.
We are fortunate enough to partner with amazing organizations like SOS Outreach that not only help bring these values to life within our own employee culture but aids in pairing at-risk youth with adult mentors to introduce them to the outdoors. The Smartwool and SOS teams have worked closely for many years to raise funds, partner on events, and do so much more to raise awareness for SOS' mission. As our action value states, the most difficult problems are always the most rewarding to solve, and our partnership with SOS Outreach truly embodies that spirit."
-Jen McLaren, President, Smartwool
Start A Partnership With Us
Our youth come from mountain communities where skiing, camping and climbing may exist in their backyards, and from large cities miles away from the mountains. What they share is a determination to dream big. When you partner with SOS Outreach, you create opportunities for kids to discover their true potential and achieve their dreams. And, you connect your brand to a unique, trusted nonprofit that's inspiring thousands of kids each year across the country—from Seattle to Detroit. Help create more inclusive communities, foster life skills in our future leaders, and instill a lifelong affinity for the outdoors by investing in SOS youth.
Provide the setting for our outdoor adventures

Steamboat Resort
Arapahoe Basin
Copper Mountain
Loveland Ski Area
Mt. Hood Meadows
The Summit at Snoqualmie
Align their core values to inspire youth

5 Logistics
8110 Mountain Storage
Alpine Bank
Always Mountain Time
Arc'Teryx
Arctix
Armada
Beaver Creek Resort Company
Big Agnes
Brownstein Hyatt Farber Schreck, LLP
Chaos Hats
Christy Sports – Lakewood
Do-Gree Fashions
FirstBank
For Good Apparel
Furst
Gogglesoc
Hood River Distillers
Left Hand Brewing Co
Little Machine Beer
Odell Brewing Co
Optic Nerve Eyewear
Osprey Packs
Phunkshun Wear
Seirus Innovation
Sims Snowboards
Stewart Title
Sweet Protection
SYNC Performance
Taco Bell
Under Armour
Vail Brewing Company
Vail Valley Surgery Center
Westin Riverfront
Zeal Optics
**Significant Cash or In-Kind Donations
Support our mission and strategic initiatives with critical grants

A.V. Hunter Trust
Adolph Coors Foundation
Ballantine Family Fund
Barton Foundation
Breckenridge Grand Vacations
Clif Bar Family Foundation
Craig-Scheckman Family Foundation
El Dorado Community Foundation
Frey Foundation
Lahontan Community Foundation Fund
Martis Camp Community Foundation
Park City Community Foundation
Peter Grant Johnson Foundation
PeyBack Foundation
Rotary Club of Summit County
Routt County United Way
Sidney E. Frank Foundation – Colorado Fund
Slifer, Smith, and Frampton – Vail
Slifer, Smith, and Frampton – Frisco
Solomon Fund
Tahoe Mountain Resorts Foundation
Tahoe Women's Community Fund
The Summit Foundation
Town of Avon
Town of Breckenridge
Town of Dillon
Town of Frisco
Town of Gypsum
Town of Silverthorne
US Bank Avon
United Way of Eagle River Valley
Vail Valley Cares
William G. McGowan Charitable Fund
Yampa Valley Community Foundation
Our Youth Agency Partners
are at the heart of what we do
Eagle county, co
Avon Elementary School
Battle Mountain High School
Berry Creek Middle School
Brush Creek Elementary School
Eagle Valley Elementary School
Eagle Valley High School
Eagle Valley Middle School
Edwards Elementary School
Gypsum Creek Middle School
Gypsum Elementary School
Homestake Peak
June Creek Elementary School
Red Hill Elementary School
Red Sandstone Elementary School
St. Clare of Assisi School
Stone Creek Charter School
Vail Christian High School
Denver, CO
Boys & Girls Club Metro Denver: Jefferson County, Westminster, Broncos, Cole, Cope, Force, Godsman, Green Valley Ranch, Johnson Elementary, Owen, Pace, Shopneck, Suncor, Vickers, Boston
Colorado High School Charter: GES Campus & Osage Campus
cityWILD
Colorado STEM Academy
Colorado Young Leaders
DSST: Byers Campus & Green Valley Ranch Campus
Environmental Learning for Kids
KIPP Collegiate High School
Mapleton School District: Mapleton Early College High School, Meadow Community School, Mapleton Expeditionary School of the Arts, Global Intermediate Academy, Global Leadership Academy, York International School, Achieve Academy, North Valley School for Young Adults, Academy High School, Clayton Partnership School, Valley View
McLain Community High School: ACE Program
New America School: Lakewood Campus & Lowry Campus
PEAK Expeditionary School
Sheridan High School
STRIVE Prep: Excel & Rise
The Greenway Foundation
The Challenge Foundation
Vista Academy
Westminster High School
YMCA of Metro Denver: Arvada
South Lake tahoe, CA/NV
Bijou Community School
Boys and Girls Club of Lake Tahoe
Boys and Girls Club of South Lake Tahoe
Diamond Valley School
Dillon Valley Elementary School 
Douglas County Probation Wilderness Program
Gardnerville Elementary School
Hammond's Group
Inspire Youth Project
Lake Tahoe Environmental Science Magnet School
Mount Tallac High School
Oakland International High School
Pau Wa Lu Middle School
Sierra High School
Sierra House Elementary School
South Lake Tahoe High School
South Lake Tahoe Middle School
South Middle School
South Summit Middle School
Tahoe Valley Elementary School
Tahoe Youth and Family Services
Whittell High School
Whittell Middle School
Zephyr Cove Elementary School
Park City, UT
Bright Futures
Ecker Hill Middle School
Goschute Tribe
Heber Valley Elementary
Jeremy Ranch Elementary School
JR Smith Elementary
McPolin Elementary
Midway Elementary
Ninos on Skis
Old Mill Elementary
Park City Day School
Park City High School
Parley's Park Elementary School
Rocky Mountain Middle School
South Summit High School
South Summit Middle School
Summit Middle School
Timpanogos Middle School
Trailside Elementary
Treasure Mountain Junior High
Wasatch County Schools
Wasatch High School
North Lake Tahoe, CA/NV
Alder Creek Middle School
Boys and Girls Club of Truckee Meadows
Donner Trail Elementary School
Forest Charter School
Glenshire Elementary School
Grace Warner Elementary School
Incline Elementary School
Incline High School
Incline Middle School
Kings Beach Elementary School
North Tahoe High School
North Tahoe School
Roger Corbett Elementary School
Sierra Expeditionary Learning School (SELS)
Tahoe Expeditionary Academy
Tahoe Lake School
Truckee Elementary School
Truckee High School
Summit county, co
Breckenridge Elementary School
Conifer/Evergreen Homeschool Group
Dillon Valley Elementary
Frisco Elementary School
Silverthorne Elementary School
Snowy Peaks High School
Summit County Homeschool Group
Summit Cove Elementary School
Summit High School
Summit Middle School
Upper Blue Elementary School
Part-Time Locations
Aki Kurose Middle School
Animas High School
Astor Middle School
Boys and Girls Club of Craig
Cesar Chavez Academy
City of Steamboat
Durango Big Picture High School
Durango High School
Eastside Academy
Escalante Middle School
Friends of the Children King County
Garfield Teen Life Center
George Crockett Academy
Helen C. Peirce School of International Studies
La Casa Hogar
Lake County High School
Lake County Intermediate School
Madison House Community Youth Center
Mercer Island Youth & Family Services
Miller Middle School
O2 Outdoor Opportunities
Soda Creek Elementary School
Strawberry Park Elementary School
Steamboat Springs Middle School
The Cowlitz Indian Tribe
The Next Door
TRACKS City Of Bellevue
Union Boys and Girls Club
Youth Advantage