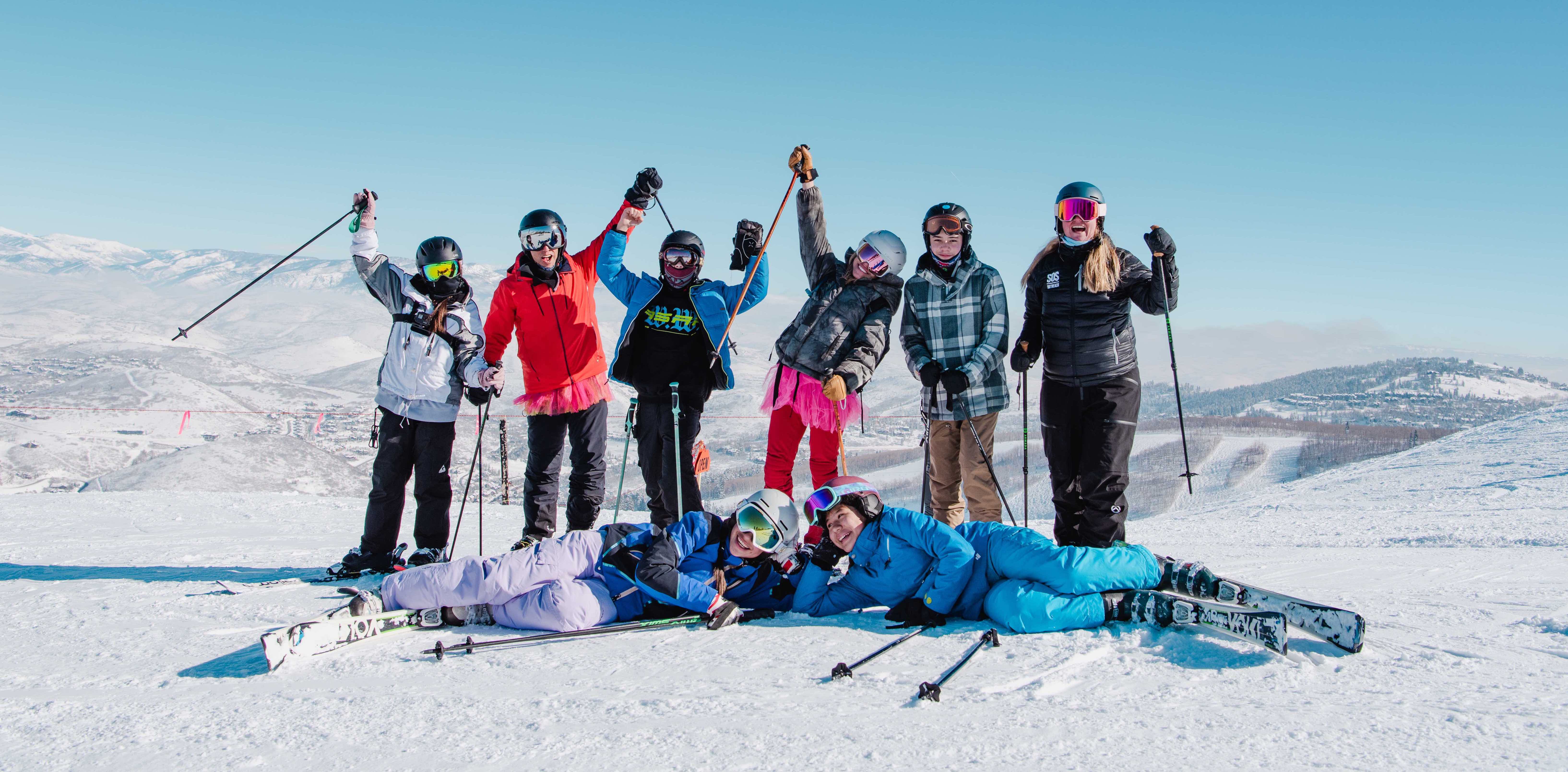 SOS engages over 400 young people annually from Summit, Wasatch, and Salt Lake Counties, while operating programs at Park City Mountain Resort and Deer Valley. Our proven, multi-year curriculum keeps participants engaged in mentorship, outdoor adventure, community service, skill building workshops and career development all year long.
youth from Summit County, Wasatch, and Salt Lake Counties
felt like they were an important part of a team
community service hours performed annually
"SOS is the reason why I fell in love with the snowboarding world and everything within it, whether it's the culture and community, lifestyle, the process of always learning on and off the mountain to get better, the adrenaline. It's what I want to pursue and do for the rest of my life and eventually be able to make an impact in the accessibility of this sport in people's lives."
This summer, SOS alumni and engineering student, Vicente Flores, blended his passion for snowboarding with his academic interest in engineering. Through SOS' Career Development Program, Vicente interned with Armada Skis where he did research on ski design. He plans to use this impactful experience as a means to get his foot in the door to work for a snowboarding company when he graduates.
Read more about Vicente's experience here.
Kids learn a new outdoor activity and the importance of our six core values: courage, discipline, integrity, wisdom, humility, and compassion.
With the support of a dedicated mentor, participants continue outdoor activities, grow tangible life skills, perform community service, and put the core values to practice with peer groups.
Youth have opportunities to apply the skills they've developed by engaging as Junior Mentors, with the Career Development Program and with the organization's Alumni Network.
Treasure Mountain Junior High
Daniels Canyon & Heber Valley Elementary
Wasatch High School West Campus
Utah International Charter School
Diamond Ridge High School