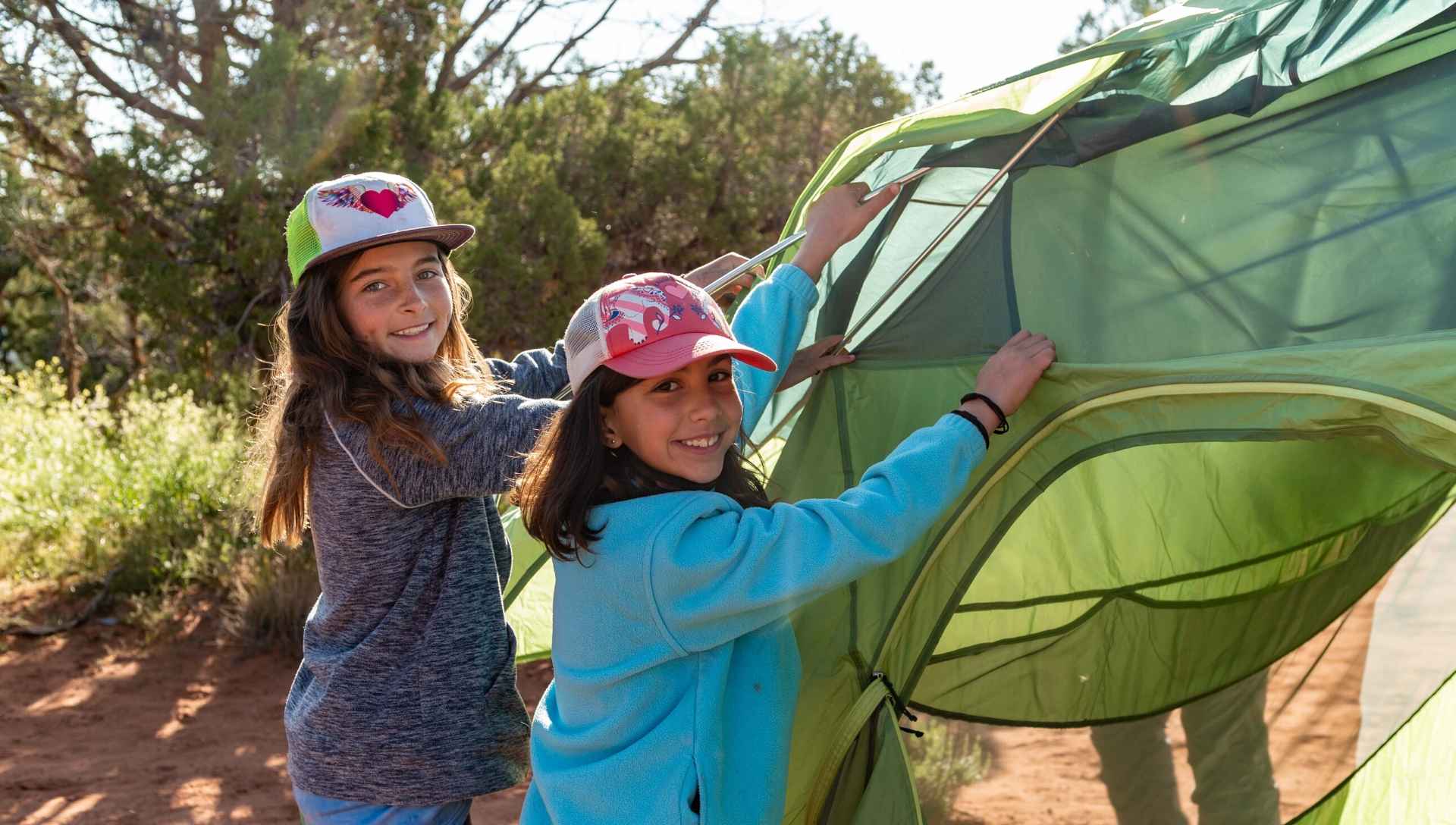 Inspiring youth year-round
Nuts & bolts
Our summer programs continue to foster a sense of belonging and exploration for our youth. In addition to leading our own experiences, we provide opportunities in partnership with other youth agencies to offer our participants a wide array of summer activities from single-day rock climbing programs to week-long backpacking trips. These trips focus on ensuring that youth feel safe and comfortable in the outdoors, introduce basic wilderness travel skills and summer outdoor adventure sports, all while providing ample time to reflect on the core values and continue to strengthen the SOS community.
SAMPLE SUMMER ACTIVITIES
Rock climbing

Rafting

Mountain biking

Camping

Backpacking

Sailing

Team building courses
"The biggest takeaway from this [backpacking] trip was taking charge of my responsibilities without anyone telling me to. On the trip, all of the participants had their own responsibilities such as carrying group gear, prepping meals, setting up camp, and making sure everything got done. This is similar to my life at home, as I too have many responsibilities like taking care of school work and sports."
-Michelle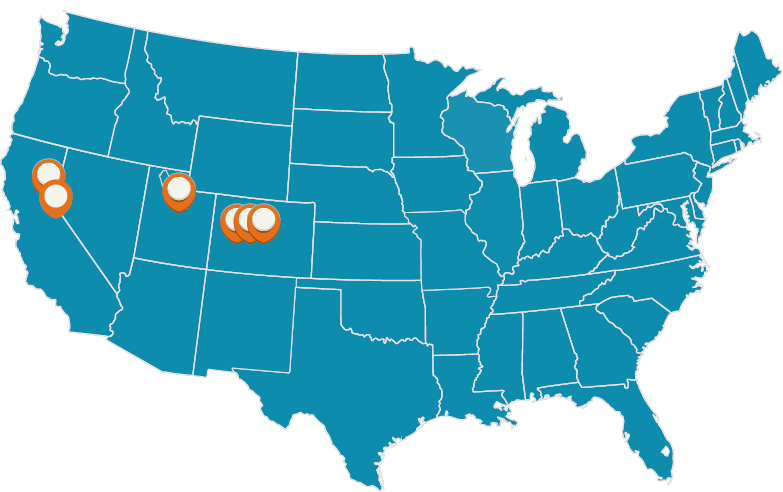 Where SUMMER ProgramS ARE Offered
Eagle County, CO
Summit County, CO
Denver, CO
Park City, UT
South Lake Tahoe, CA
North Lake Tahoe, NV
Colorado National Monument
Through a unique partnership with the Eagle County School District, we offer overnight trips to the Colorado National Monument. Throughout the month of May, six Eagle County fourth grades participate in four-day, three-night camping, hiking, and rock climbing experiences. This trip allows students to visit the Colorado National Monument, explore local museums, and study the geology and natural history of Colorado while enjoying the outdoors. For many of these kids, sleeping under the stars in a tent will be a totally new experience!
In addition to those programs offered to our SOS youth, we have strong partnerships with Mountain Recreation and the Eagle Valley Outdoor Movement in order to spread the love and provide additional summer programming opportunities for youth in our Eagle County community to find new ways to connect to the outdoors.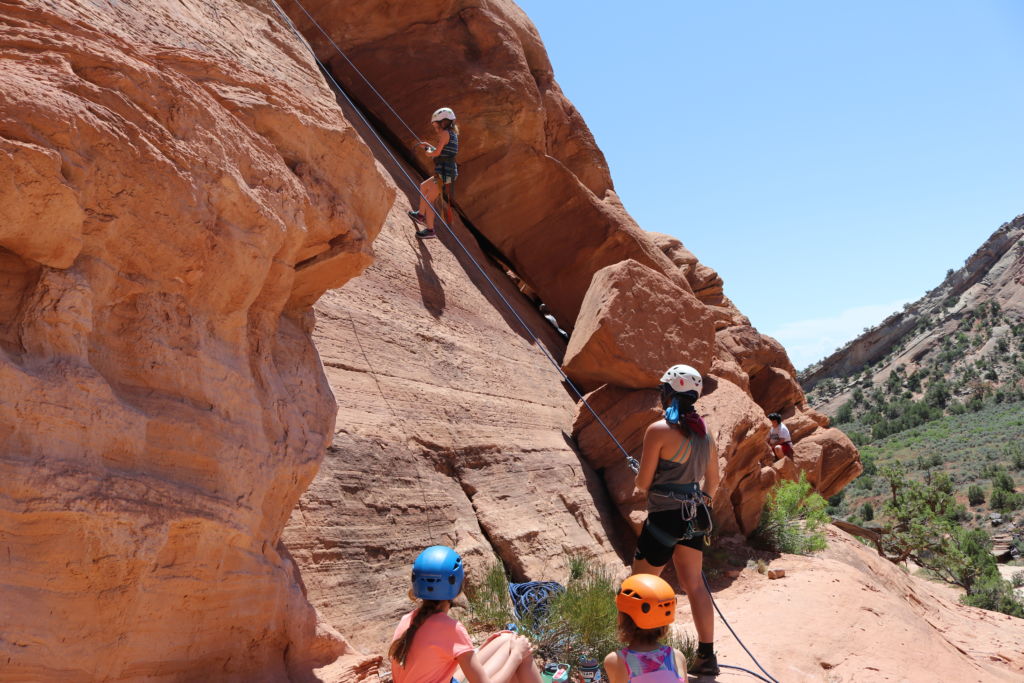 We use a progressive curriculum that evolves with kids as they advance through our programs. Each year, kids learn new outdoor skills and life skills based on their age and circumstances. For younger participants, this might mean getting along with peers and taking personal responsibility for their homework. For older youth, the focus shifts to developing leadership skills and mentoring younger participants in the program.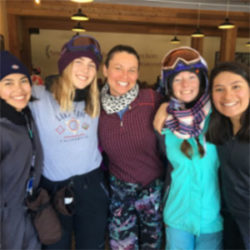 All SOS programs begin with an introductory ski or snowboard experience. It's amazing what you learn about yourself by strapping on a piece of wood and flying down a snow-covered mountain. For the first time, these kids experience a sense of accomplishment that only comes from trying something new — and nailing it!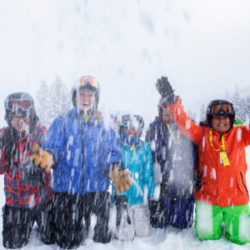 Next is the mentoring program, a four-year program that combines on-mountain skill building and in-community leadership development. As kids progress from bunny hills to black diamonds, they also begin to experience a shift from "just a participant" to a natural leader. They take risks. They take ownership of their actions. And their newfound self-esteem begins to permeate all aspects of life.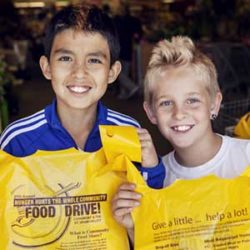 With this newfound knowledge and confidence, older participants graduate from the mentoring program and become a mentor in their own right. They show younger kids the ropes on their first ski and ride days. Their own inner transformation is so obvious that classmates and families begin to emulate their success, ultimately lifting everyone in their sphere of influence.
**SOS Outreach operates under a special use permit from the USDA Forest Service – White River National Forest and is an equal opportunity service provider and employer. **