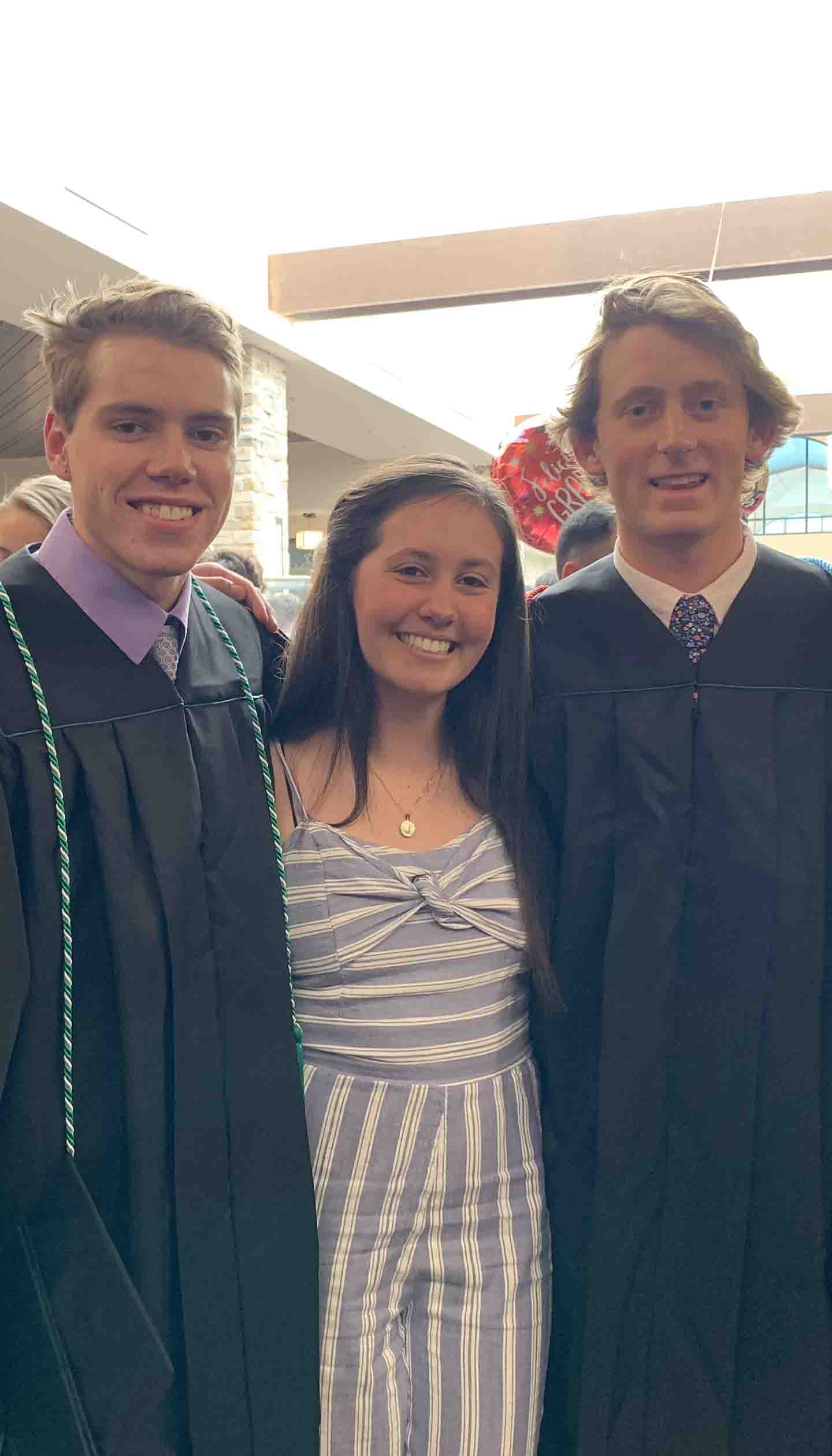 A community for our previous youth participants
We believe that connection, support, and opportunity are the key ingredients for success. Our programs are designed to create strong leaders across our communities, but that doesn't stop after you graduate SOS. As a proud member of the SOS family, you are an invaluable part of a community of more than 80,000 alumni.
We're leveraging our resources to create continued opportunities for you to grow, build relationships, and feel successful—well after you graduate from our programs. To continue to provide you with a thriving community, we invite you to join our new SOS Alumni Network, Continuing the Circle, where you can connect, collaborate, and engage with current participants, SOS partners, and each other. 
Discover new opportunities, revive old friendships and forge new ones, network with your dream company, and help empower the next generation of young leaders. Whether you participated in SOS last year or two decades ago, for one year or ten years, this network is for you.  
As part of this vast alumni network, you're able to take advantage of crucial opportunities, lean on community, and continue to grow with us by Continuing the Circle.
If you have any questions, ideas, or stories to share, please reach out to our Alumni Liaison, Fernanda Landeros (flanderos@sosoutreach.org).
"I went on that job shadow through SOS, and I was like, 'Yes this is it. This is what I want to do.' I felt so encouraged by SOS. They were like, 'Ok you want to be an interior designer? Great, you're going to do it! We believe in you.' It only takes one person to make that difference and at SOS, I had this entire community. Knowing you had a community behind you to help you achieve your goals, it really made me feel like anything is possible."
-Jessa, Eagle County Alum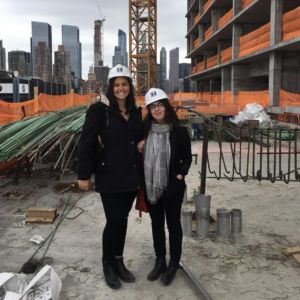 Alumni, your voice matters! In order to provide you with the most meaningful tools and resources, please take a moment to complete our short survey.
Disclaimer: 5 minutes may result in a lifetime impact.
Our Alumni Network starts with you. It's for you, by you—driven by the critical opportunities and experiences that you want. As we grow our circle together, we're expanding opportunities for your personal and professional growth. Learn how we can continue positively influencing your path—and everyone's path—in the SOS family.
RECONNECT WITH OUR PROGRAMS
Empower the next generation of young leaders by sharing your experience with current SOS youth participants as a volunteer mentor, serving on a local leadership panel, or joining program days both on and off the mountain.
GROW YOUR SOCIAL CAPITAL
The SOS family of supporters is immense and committed to your success. Access exclusive contacts, networking opportunities, and leadership trainings across SOS' partner network to increase your own network and foster your personal and professional development.
NAVIGATE WHAT'S NEXT
As you explore your next steps, our partners provide helpful knowledge and resources to get your foot in the door and provide valuable insight into potential opportunities in your career or educational pursuits.
BROWSE CURRENT JOB OPPORTUNITIES
We sat down with some of the biggest players across a wide array of industries for exclusive insight on their personal and professional experiences that led to their successes. These movers and shakers come from fields like finance, law, public relations, engineering, retail, advertising, technology, nonprofits, and, of course, the outdoors. Along the way, they've made important—and at times tough—choices to arrive where they are today. One thing they share in common: leaning on a supportive community to help them achieve their goals.  
Episode 2: Tod Francis
Co-Founder, Shasta Ventures
Hear from our Board Vice-Chair Tod Francis as he shares about following your passions regardless of what others think you should do.
Episode 3: Bobby Murphy
General Manager, Stowe Mountain
Hear about the mountain experience that Bobby Murphy wants to share with everyone through his company and his team.
Episode 4: Dave Portman
Executive Vice President, First Bank
Listen to Dave Portman, SOS Board Treasurer as he shares how to prioritize both career and lifestyle.
Episode 5: Wendy Carey
Executive Vice President/CFO, Seirus Innovation
Hear about how to utilize your strengths and weaknesses from our board member, Wendy Carey.
Episode 6: Phil Gosch
Partner, Brownstein Hyatt Farber Schreck
Interested in law? Hear some advice from Phil Gosch, a partner at Brownstein Hyatt Farber and Schreck.
Episode 7: Jim Knutsen
Chief Culture & Strategy Officer, evo
Listen to Jim Knutsen talk about the importance of being in touch with the people that the Outdoor industry serves.
Episode 8: Rob Hofferman
President, Fact & Fiction
Hear tips from Rob Hofferman on how to communicate and listen more effectively in your career and relationships.
Episode 9: Mike Lewis
Senior Director of Base Operations, Park City Mountain
Get to know more about what it means to support from within the outdoor industry from SOS board member Mike Lewis.
Episode 10: Meg Pitman
National Director, Quality Improvement, Boys & Girls Club of America
Hear from Meg Pitman about proximity and designing from the margins to increase inclusion and diversity in the outdoor industry.
Episode 11: Lee Turlington
CEO, Turlington Inc.
Listen to outdoor industry expert, Lee Turlington, as he shares career advice and words of wisdom.
Episode 12: Alfredo Velasco
Senior Software Engineer, Lowe's
Our first interview with an SOS program alumni Alfredo Velasco who is also a proud Board member.
Episode 13: Jen McLaren
President, Smartwool
Watch our Interview with Jen Mclaren, the CEO of Smartwool as she delves into her professional life after college.
Name: Nima S.
school: Colorado Mesa University
Major: Biology
ASPIRATION: MY ASPIRATION IS TO BECOME A SUCCESSFUL PHYSICIAN ASSISTANT, TRAVEL THE WORLD, AND GIVE BACK TO MY COMMUNITY AND THE WORLD IN WHICHEVER WAY I CAN
1. HOW HAVE YOU CONTINUED TO INTEGRATE CORE VALUES AND LIFE SKILLS INSTILLED FROM SOS?
Even as a 20-year-old, I still use my SOS core values, courage, discipline, integrity, compassion, wisdom, and humility. I integrate these core values into all aspects of my life from my classes to my family to my friends to anything and everything. SOS Outreach taught me to possess these values not only through the program but also through my life and use it as a life skill. The main life skill SOS instilled in me is to give back to my community in any which way I can. Giving back to the community isn't just a good thing to do but it also makes you a better person.
Continue reading how these skills have set Nima up for success as she pursues her passions and a college education.
Want to be featured? Let us know!