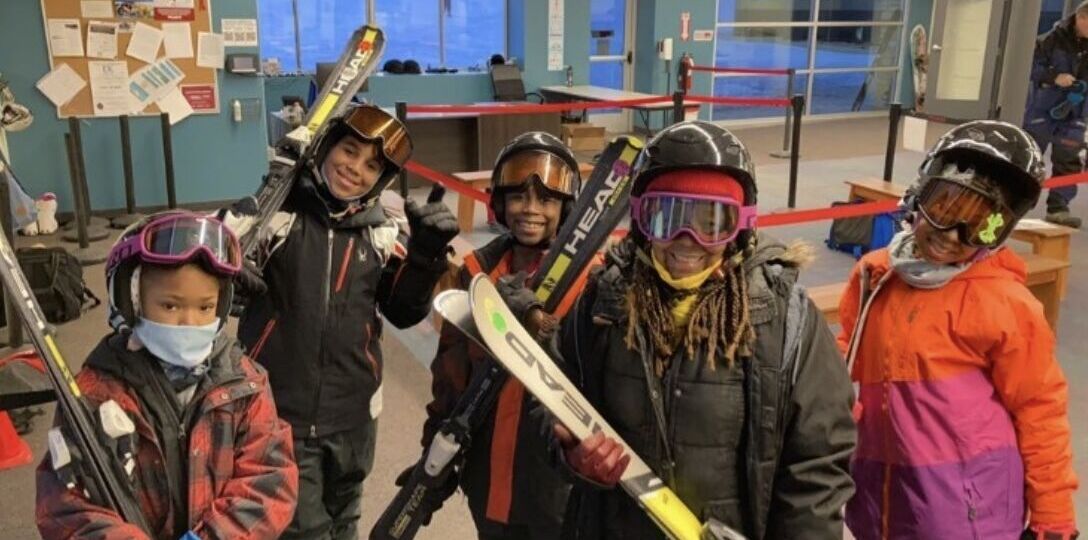 The Magic of the Midwest Mountains
A quick note: We at SOS, are thrilled to introduce our very own Program Operations Coordinator, Tarah Waters, as a guest writer on our blog. Tarah supports our program team members across all Enrichment locations ranging from the Midwest to the Pacific Northwest and everything in between! 
In today's post, Tarah shares her experiences from a recent Midwest trip in which she experienced the true magic of ski culture in a place not many think of as a "classic ski destination".
____________________________
Q&A with Tarah Waters
Q: What does an SOS enrichment location mean? 
A: An SOS enrichment location is a location that operates for the winter season only (vs also offering summer programming such as our Colorado, Utah, and California locations) and offers our Learn to Ride/Ski program which combines introduction to skiing/snowboarding along with the SOS core values of courage, discipline, integrity, wisdom, compassion, and humility. 
Q: What is the value you see for SOS programs in these enrichment locations?
A: SOS programs provide a level of access and mentorship that the communities we work with need more than most. The locations that our enrichment programs are based are often urban and struggle with poverty, lack of resources, lack of access to outdoor spaces, and so much more. SOS programs open the door to the resorts and are working to shatter the exclusive history of the outdoor industry. 
Q: Why do you think it's important to connect urban young people to nature?
A: Nature has been proven to support mental wellbeing and overall positive physical development. When youth are given the opportunity to step outside the confines of the granite and metal world that surrounds them in their urban home, they are given the chance to open their minds, breathe a little deeper, and connect with themselves and their community in a new and unique way. Nature helps kids tap into their resilience, embrace their imagination, and strengthen their identity. Every child, no matter their location, should have access to nature. 
In partnership with Vail Resorts Epic Promise, SOS operates on-snow programs in the Midwest for over 230 participants (and growing!) at Mt. Brighton, Wilmot Mountain, & Afton Alps. 
Enjoy!
____________________________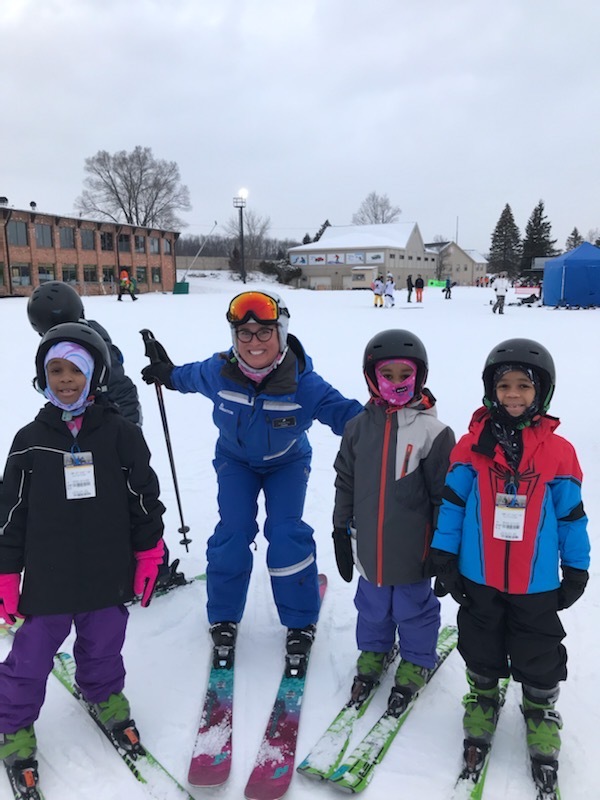 ____________________________
When you touch down in Chicago, the last thing you would expect to do is go skiing. Surrounded by steel giants and nothing but flat land in sight, skiing seems almost impossible. As I stumble off of the airport bus at the car rental, I can feel all eyes on me. A man approaches me as I wait in line, awkwardly holding my giant ski bag.
"Ma'am, I have to ask, are you trying to golf in Illinois in February?"
"No sir, these are skis."
Utter disbelief comes over his face as he scratches his head and asks, "and wherein the hell do you plan on doing that?" A common sentiment in the Midwest when you tell people you are on a ski trip, but, hop in the car, drive an hour and a half north, and you'll find yourself in a part of Wisconsin where ski culture is thriving.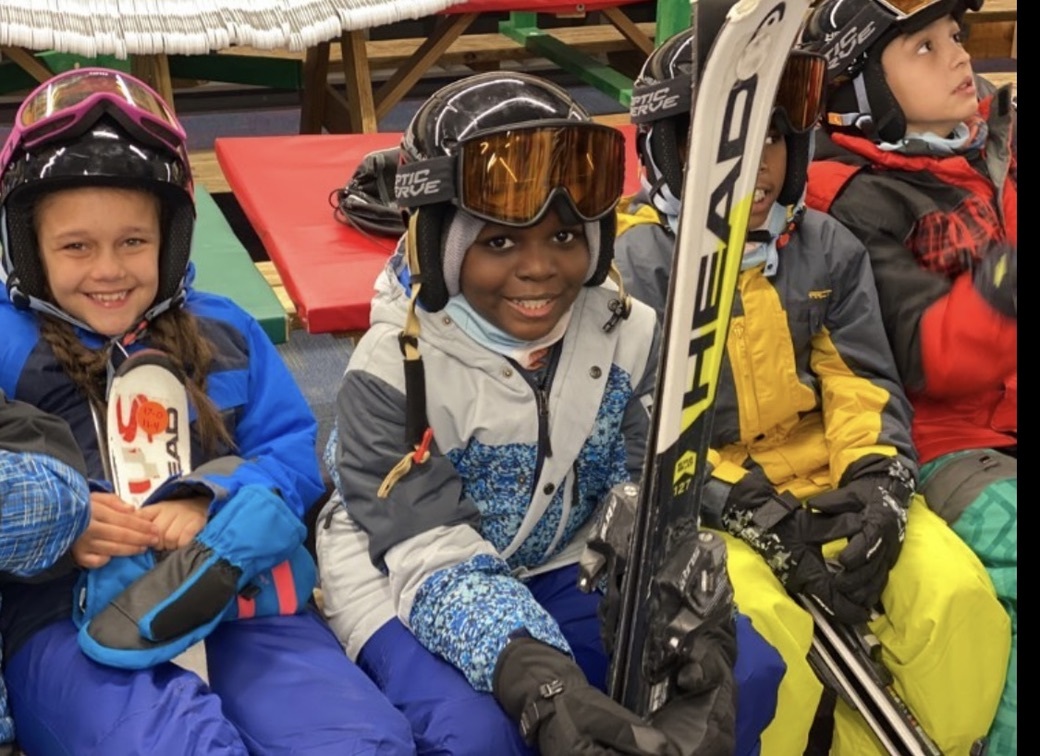 Though they may not look much like Vail or Breckenridge, Wilmot and Mt. Brighton, in Wisconsin and Detroit, Michigan respectively, take the cake for community and culture. Skiing in Wisconsin and Michigan is not for the faint of heart nor for the seekers of huge vert. Skiing in the Midwest is something so much more. It is an embrace of family and mutual respect for the sport. Whether you are stepping into your bindings for the first time or are a lifetime skier, there is a place for you in the mountains of the Midwest.
But what makes these mountains truly special, is the community that comes together as our programs unfold. This season, we partnered with a new school in Kenosha, WI – The Brass Community School. During my time in the Midwest, I was fortunate enough to spend some time with educator, Theresa McGuire, and the 30 Brass 4th graders that took part in our Learn to Ride Program. With all that's happened in the last two years, to say that these kids haven't had it easy would be an understatement. However, the second I walked through the school's doors, I was greeted with huge smiles and an incredible amount of warmth.
"Are you the one who does the ski program?"
"Yes, that's me."
 "We cannot tell you enough how much excitement this program has brought to our school."
As I entered the classroom, kids were jumping at me with enthusiasm as they exuberantly recounted their stories of success out on the mountain. Teachers and administrators were coming out of every corner to tell me how much the kids loved skiing, and how much joy it has brought to the school. It was an energy I cannot explain, but something I hope for everyone to feel at some point in their lifetime.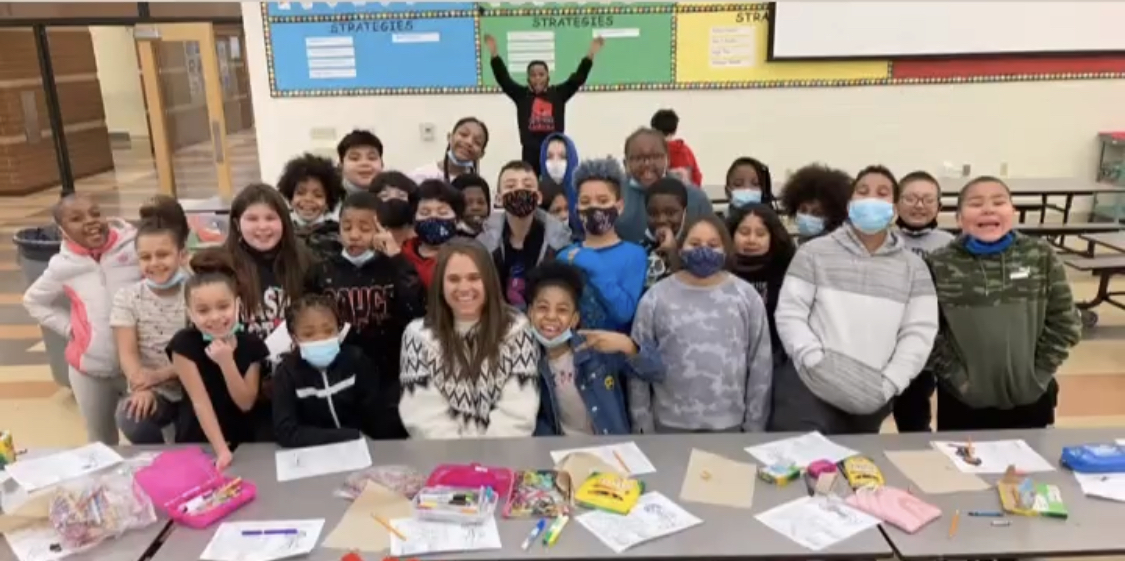 Beyond the elation of the students, it was incredible to hear how our program was already contributing to an immense impact on academics as well. The students at Brass took a state math test prior to starting SOS and again, just recently after 3 weeks in the program. Generally, classes see a 1-3 point bump in scores during this time. However, since being in our program, Theresa McGuire saw a 10-point increase in students' scores, a result she credits entirely to SOS programs and giving kids a chance to spend time outside. Connecting with the natural world that surrounds us, building community with our peers, and opening space for healing, that's what skiing is and no one should be denied the opportunity to connect.
 The programs that we run in the Midwest offer a unique perspective on the world of skiing and snowboarding. As one mother put it, "being out on Mt. Brighton not only makes my son more active, it makes him a better man. He is learning what resiliency and humility mean, and he is leaning into his fears. As a single mother, I could not ask for a better experience for my son."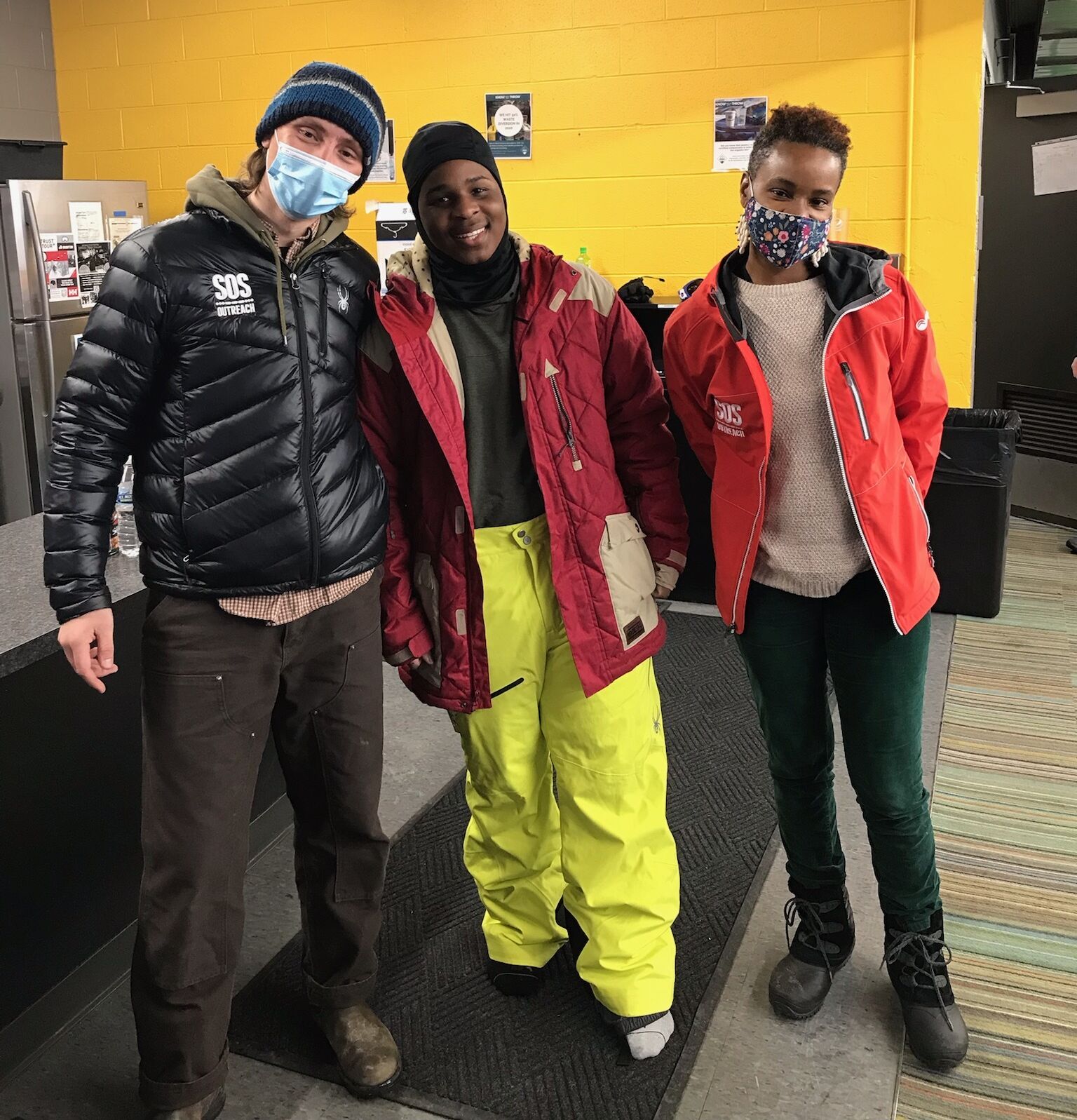 SOS Outreach does more than just take youth skiing and boarding. We create a connection that allows people to lean into their fear, embrace their courage, and find their place in the outdoors.  We create a community that is able to critically think about creating a safe space for all to recreate outside. What the communities and youth in the Midwest show us is that no matter how old you are, no matter your identity, socio-economic background, or location in this country, the mountain welcomes you.