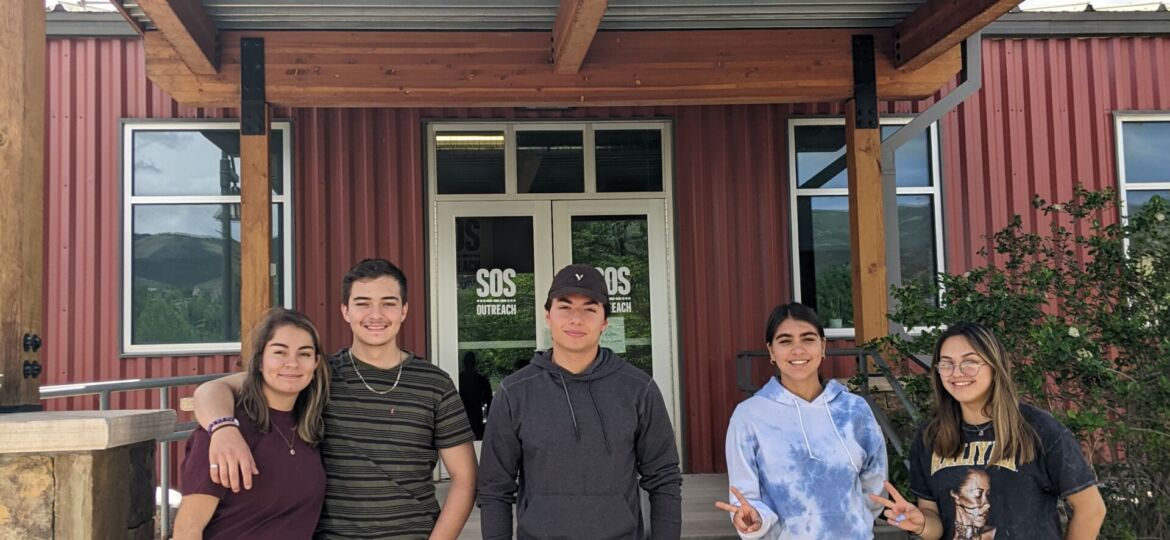 Bridging Opportunity in the Outdoor Industry: Career Development recap
For nearly 30 years, SOS Outreach has been committed to bridging opportunities for young people from underserved communities. In line with that commitment, SOS launched an extension of programming called the Career Development Pipeline. "The Career Development Pipeline is a unique opportunity for our high school-aged participants and alumni to further develop their skills, and connect with our outdoor brand partners through paid summer internships," says executive director, Seth Ehrlich, "our goal through this program is to bridge continued opportunities to our young people and encourage companies to meaningfully invest in a more equitable and inclusive outdoor industry."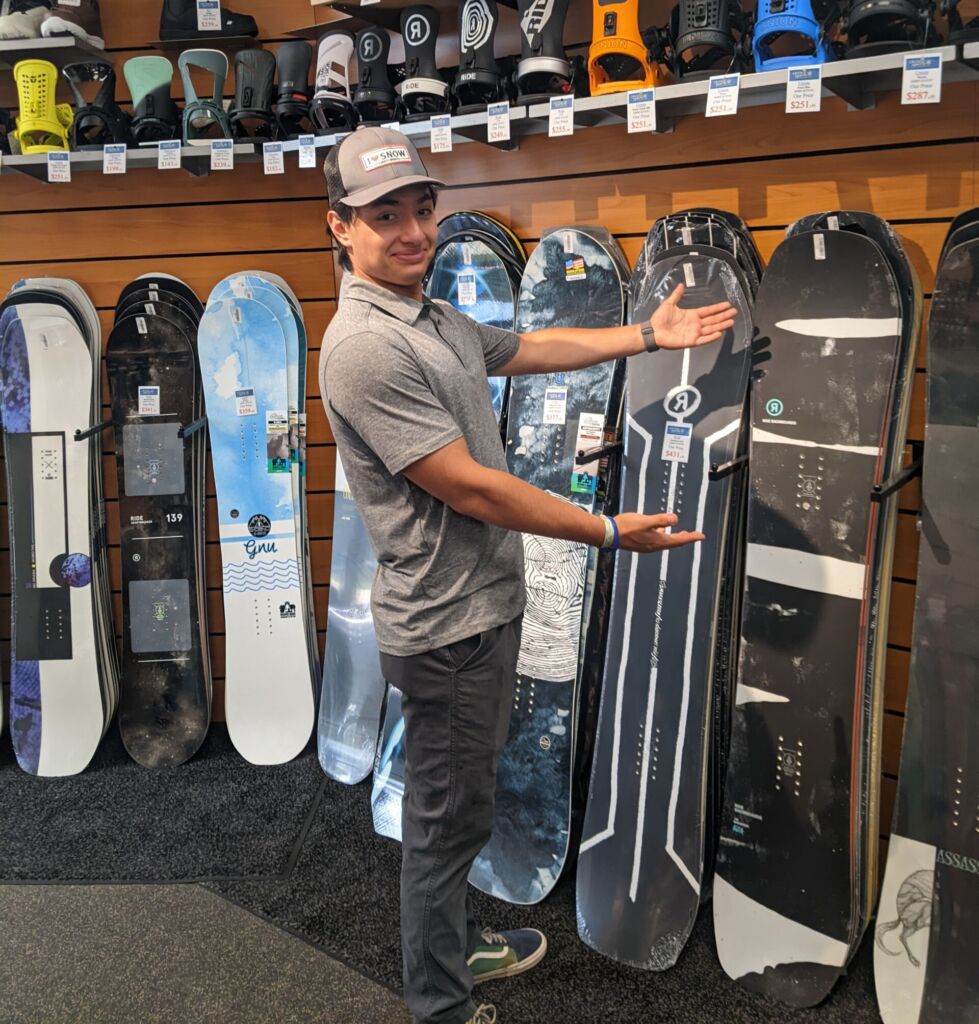 The program was first launched last summer in Denver, Colorado with a handful of brand partners and five SOS participants. "After the completion of the pilot program, we recognized the tremendous impact that this program had on our participants and immediately knew that this was something worth expanding to other communities," says Ehrlich. This year, SOS expanded the program to engage 16 participants across 9 brand partners in Denver and Eagle County, Colorado, and Park City, Utah. Through this experience, participants learned the ins and outs of the outdoor industry while working for companies including Vail Resorts, evo, Smartwool, Oberalp, Tecnica, Christy Sports, Elevate Outdoor Collective, Armada Skis, and the US Ski and Snowboard Team.  
"Being able to work with the young adults at SOS was a breath of fresh air" says Vail Resorts Retail Manager, Amy Bamford. Bamford worked with three participants from Eagle County helping them learn the ins and outs of resort retail throughout the summer. "Being able to provide this opportunity was really important to all of us at Vail" says Bamford, "and it was great to watch these young adults come into their own and gain confidence over the summer."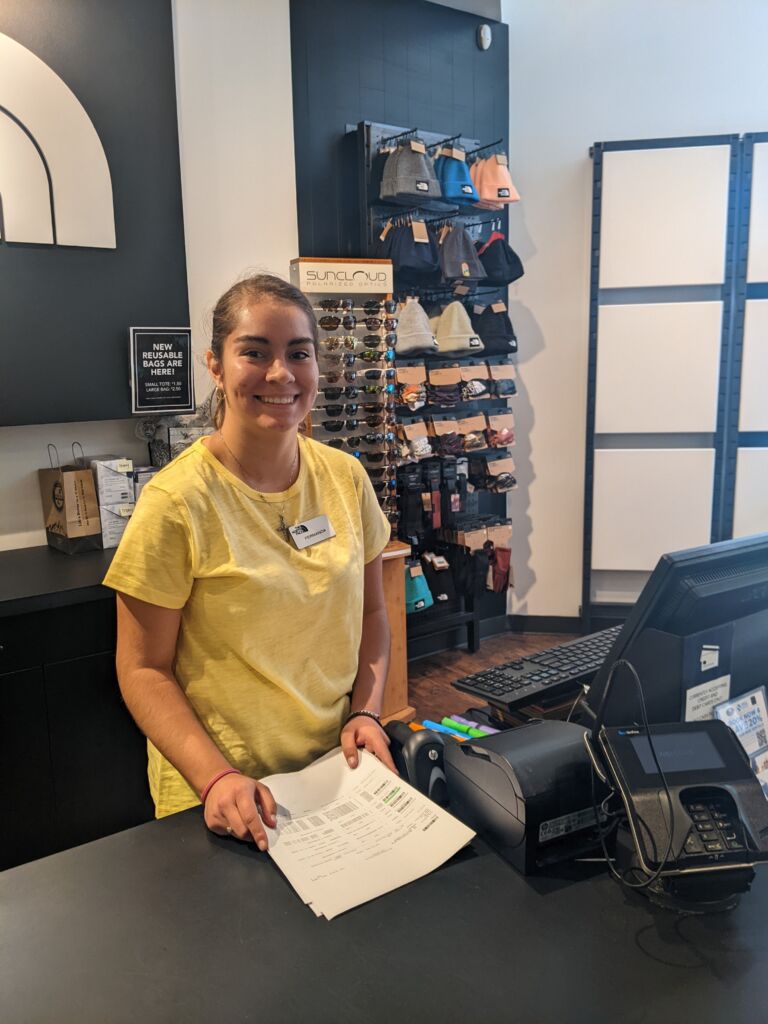 Whether in Vail, Denver, or Park City, the Career Development program provided challenges and gave all participants space to grow. "This was a huge learning experience for me," says Park City participant Avery Rognan, "I'd never been in a professional setting like this before, so that combined with learning so many new skills definitely pushed me out of my comfort zone, but in a good way… I feel like my experiences in SOS helped prepare me for the challenges I faced." Rognan interned with the US Ski and Snowboard Team this summer and was able to spend her time rotating across departments to better understand how the organization functioned. "I got to try everything from marketing to accounting. I learned I did not like accounting." laughs Rognan. Still, Avery appreciated the opportunity to sample so many different careers within the organization. Upon completion of her internship, Avery was offered to stay on part-time. She accepted and will continue to intern for US Ski and Snowboard. 
"This was a really great experience for me and I'm super glad I had the opportunity to be a part of this program" adds 16-year-old participant, JP Landeros. Landeros spent his internship with Christy Sports in Vail, CO. During his time there, JP did everything from handling customer interactions, to fulfilling online orders, and doing bike maintenance. "Working on bikes was definitely my favorite part of the job since I hope to become a mechanic one day," says Landeros, "but at the same time, having to interact with customers on a daily basis definitely made me improve my communication skills which I think is going to help me in the long run."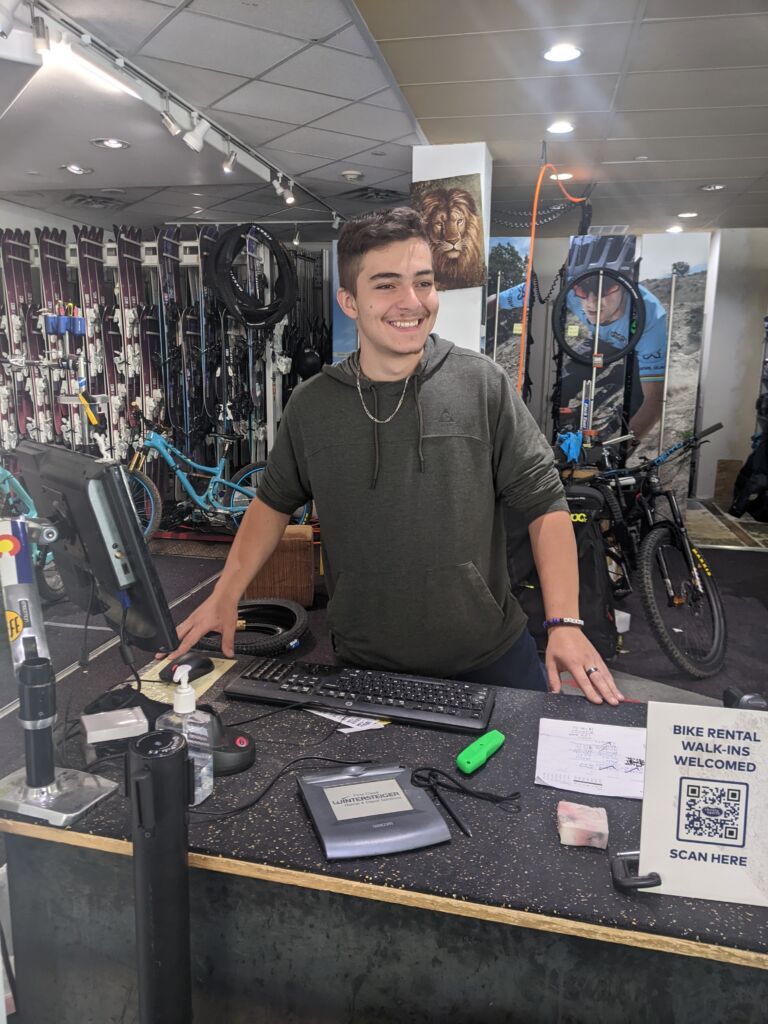 In addition to current SOS participants, this year two SOS program alumni were also connected to robust internships with industry partners, one from Seattle and the other from Eagle County, at Elevate Outdoors and Smartwool respectively. "Smartwool has been a long-standing partner of SOS, so to get the opportunity to work with their marketing team was really exciting," says Cara Sherpa, "I was able to take all of the skills that I developed through SOS and apply them in a corporate setting with a critical partner." 
With the summer almost over and internships at a close, SOS is gearing up for another winter season of on-mountain programming during which 3,000 kids and teenagers will be supported across 9 states, 15 communities, and 24 mountain resorts. Despite the busy and exciting winter ahead, Ehrlich is already planning for the third year of SOS' Career Development Pipeline. "This summer reinforced that this program is creating the impactful opportunities that we planned for our participants. The young people that we have in SOS are hard-working, smart, and eager to stay connected to the organization for further skill development. With that in mind, we will continue expanding this impactful program so that participants across our communities continue to experience inclusivity and expanded opportunities within the outdoor industry."