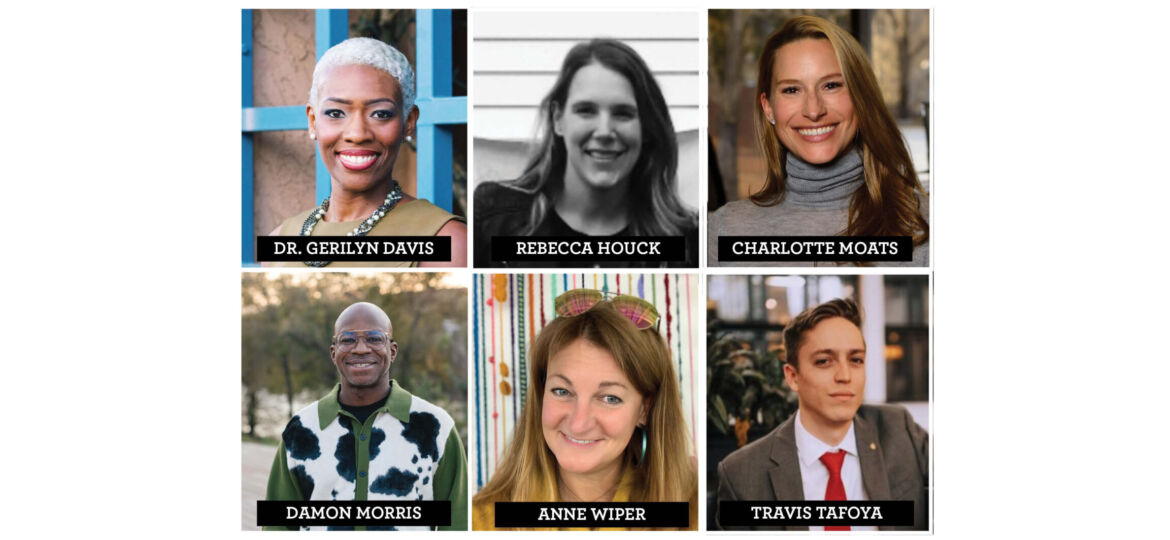 We are so excited to welcome six new members to our Board of Directors, each one with a proven track record of leadership and innovation in the outdoor industry: Dr. Gerilyn Davis (Inclusion on the Slopes), Rebecca Houck (GERBER), Charlotte Moats (Wasatch Peaks Ranch), Damon Morris (Elevate Outdoor Collective), Anne Wiper (Smartwool) and Travis Tafoya (Vail Resorts). From strategy to marketing to inclusivity, the variety of skill sets and backgrounds between this group will help grow our national impact across 15 communities from Seattle to Detroit. This entire Board of Directors, now made up of 19 professionals, represents the commitment across the industry to make snowsports more accessible to all youth. 
It is an honor to welcome these professionals, who all value inclusion in the outdoor industry, to our Board of Directors. Each one brings a unique perspective to our program that will collectively contribute to the long-term success and growth of SOS.

-Seth Ehrlich, Executive Director of SOS Outreach
Dr. Gerilyn Davis has over 19 years of experience guiding individuals and organizations to become more inclusive through workshops, consulting and participation in various events throughout the outdoor community. As a little girl, skiing was a dream; therefore, she moved to Colorado and went skiing for the first time in 2019, and the experience transformed her life. Inclusion on the slopes was born shortly after, a research-based consulting business that assists the snowsports and outdoor community on their inclusion journey. 
Rebecca Houck is a leader in brand marketing for the outdoor and sports industry. She currently works as Global Brand Director at GERBER and was previously at Columbia for 10+ years and ESPN prior to that. She lives in Bend, Oregon with her family.
Charlotte Moats is the Director of Membership at Wasatch Peaks Ranch, based in Park City. Prior to that she served as Chief of Staff for U.S. Ski & Snowboard and helped grow organizations through strategic consulting for 6+ years. As a professional skier, she achieved fourteen podium finishes, won a Gold Medal for slalom in the Junior Olympics and was honored as one of the World's Top 10 Female Adventure Athletes by Outside Magazine.
Damon Morris has spent 20+ years working in marketing and building product for apparel at brands such as, Alphanumeric (the first Black & Brown owned Outerwear and Streetwear brand), Burton, Vans Snow, Fox Racing, Nike, Columbia, DYNE, and The North Face.  Currently, he is Vice President of Outdoor at Elevate Outdoor Collective. His love of the outdoors began when he moved to Colorado and worked retail for Vail Associates for four years. He is a Husband, Father, and skateboard / snowboard enthusiast.
Anne Wiper is a brand and product leader with more than 30 years of experience in making products that enable people to do more outside. Currently, the VP of Product for Smartwool, her background includes major brands such as Nike, Salomon and Pearl Izumi. Anne is a passionate snowboarder and professional snowboard mom who strongly believes in the direct correlation between outdoor sports and mentoring with overall well-being. She serves on the  Board the Boulder based EMSC/SMBA ski, snowboard, cycling programs and has been a committed mentor within the industry for many years.   
Travis R. Tafoya, M.Ed. (he/him) is a leader in corporate giving and DEI within the outdoor industry with years of experience making the outdoors more accessible. Currently the Manager of Inclusive Access & Community Impact for Vail Resorts, Travis leads the company's giving focused on building equity in resort communities across North America. As a first generation college student, he proudly holds a Masters of Educational Leadership from DePaul University. Travis completed nine years of SOS Outreach programs as an Eagle County resident, continued on to be a Jr. mentor and helped to launch the Chicago program in 2017. In 2020, Travis supported the development of the SOS Career Program curriculum launch introducing youth to careers in the outdoor industry. He is a husband, snowboarder, and inclusion advocate.
We look forward to growing our impact with the support of these passionate individuals.