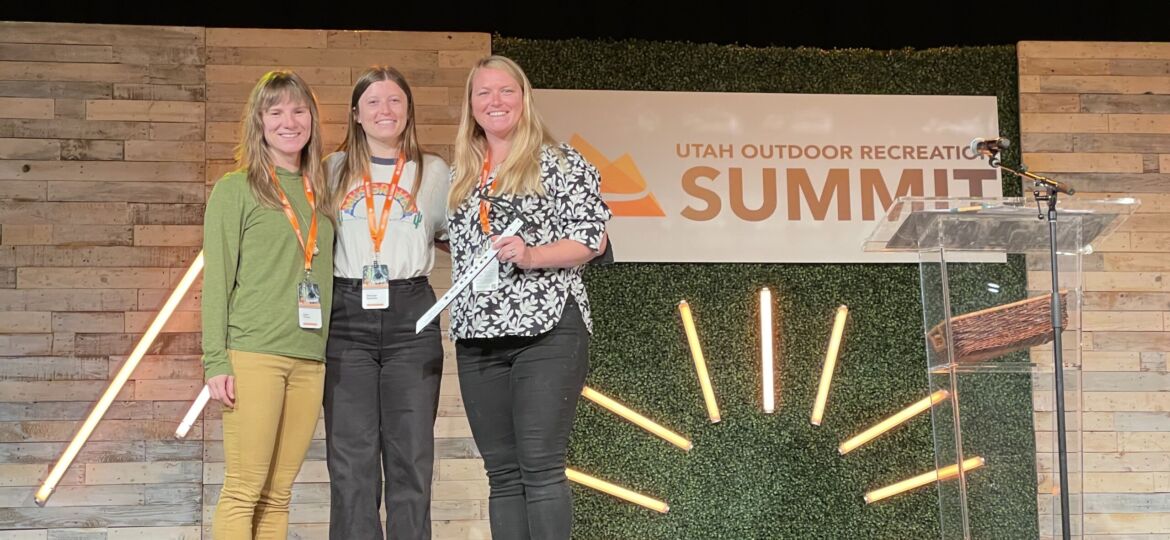 SOS Wins 2022 Utah Outdoor Summit Every Kid Outdoors Award
We are thrilled to announce that we have received the Every Kid Outdoors Award. Check out our most recent press release below for more information.
---
Park City, UT – The youth development nonprofit, SOS Outreach, was recently recognized by the Utah Division of Outdoor Recreation for its outstanding work at the intersection of diversity, equity, and inclusion and the outdoors. The award, which is an extension of the state's Every Kid Outdoors Initiative, was presented at the Utah Outdoor Summit on September 12 served as a reinforcement of the impact that SOS has had on Utah youth since 2015.
SOS Outreach uses a combination of positive adult mentorship and powerful outdoor experiences to work with young people who face challenges in their day-to-day lives. By providing access to sports, like skiing and snowboarding, for youth who would otherwise be unable to participate, SOS extends opportunities beyond just hitting the slopes.
"Our goal is to use snowsports to help kids and teens develop leadership skills, learn core values, and ultimately uncover their full potential," says Park City Program Manager, Palmer Daniels, "on behalf of our participants, mentors, and staff at SOS – we are so incredibly grateful to be recognized for the impact we're having in the community."
With winter right around the corner, SOS is gearing up to hit the slopes for yet another impactful season of programming at both Park City Mountain Resort and Deer Valley. This year, SOS will engage over 400 youth across Summit, Wasatch, and Salt Lake Counties. "We are looking forward to the winter season ahead," says Daniels, "and receiving the Every Kid Outdoors award has given us all an added boost of momentum. We can't wait to be back with our participants and support them as they accomplish incredible things!"