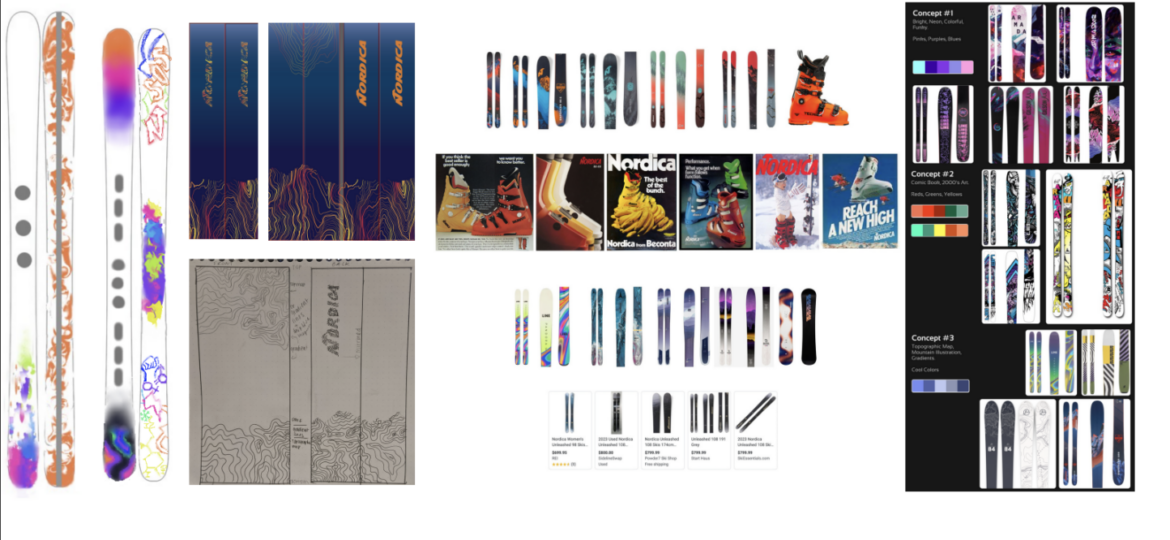 STORYTELLING BY DESIGN: WOMEN OF SOS OUTREACH CREATE CUSTOM, LIMITED EDITION NORDICA SKI
It's not often (and by not often, we mean perhaps not ever?) that four young women, all under the age of 22, come together to design a custom limited edition ski to bring to market. But in partnership with Nordica and Christy Sports, SOS participants and alumnae, Frida, Heidy, Veronica, and Delaney, did just that. 
With guidance and expertise from the team at Nordica, this cohort of bright and driven ladies collaborated to create a truly one-of-a-kind ski that can be found nowhere else, and more importantly, tells a story that no other ski ever could. 
Only 50 pairs of this truly limited-edition ski will be crafted and available for purchase through Christy Sports. And thanks to SOS' brand partners, Nordica and Christy Sports, 100% of the sales from this ski will be directly donated back into SOS programs, ensuring that SOS participants can continue engaging in life-changing opportunities just as this cohort did. 
Meet the Cohort:
Heidy Hernández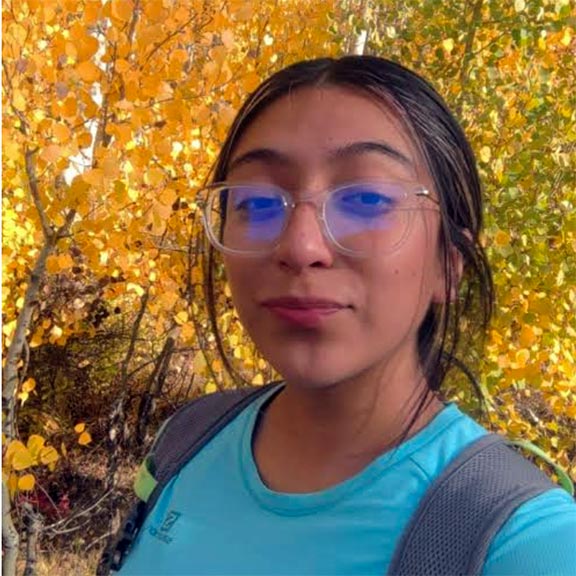 Age: 21, Location: Salt Lake City, Utah
Heidy's SOS journey began as a sophomore in high school. Though only in the program for 3 years, Heidy was resolute in remaining engaged in the program even after graduation. In her first year as an alumna, Heidy volunteered with SOS as a mentor for younger participants in the program. This past summer, she interned for Armada Skis through SOS' Career Development Pipeline. And now two years after graduating high school and SOS, Heidy is a paid team member on the SOS staff, while also pursuing a degree in graphic design.
For Heidy, this project presents a unique opportunity to bring together her passion for design and the outdoors, "this is an incredible opportunity to enter the outdoor industry and start building out my portfolio as a designer. One of my dreams is to work for an outdoor company, so this opportunity is really in-line with my life goals," she says. But more than anything, Heidy is excited to bring more representation to a sport that has historically been homogeneously white and male. "Our group is all women and mostly women of color," says Heidy, "so I think it's really cool to see the industry diversifying first-hand and it's even cooler to be a part of that change." 
Veronica Saint Jane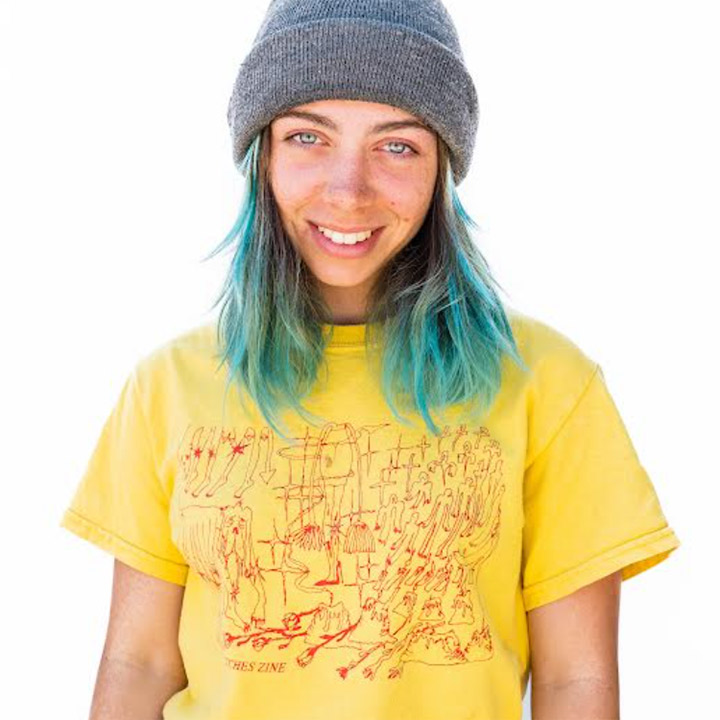 Age: 21, Location: Seattle, Washington
Veronica's first time loading onto a chairlift was with SOS when she was in 7th grade. Though initially nervous, Veronica made her first turns and hasn't looked back since. Now a college student pursuing a degree in industrial design with a minor in writing and literature, Veronica, just like Heidy, is thrilled to marry her love for the mountains and design through this project. "Being a part of this cohort is a game-changer. I love the outdoors and I love design. This project merged my two passions into something that's really meaningful to me." 
Veronica hopes to share her experience with other young women, just as others have done for her. "I remember so many impactful chairlift conversations that have stuck with me to this day, especially with female mentors… I want to inspire young women just like my mentors did for me."
Frida Quintero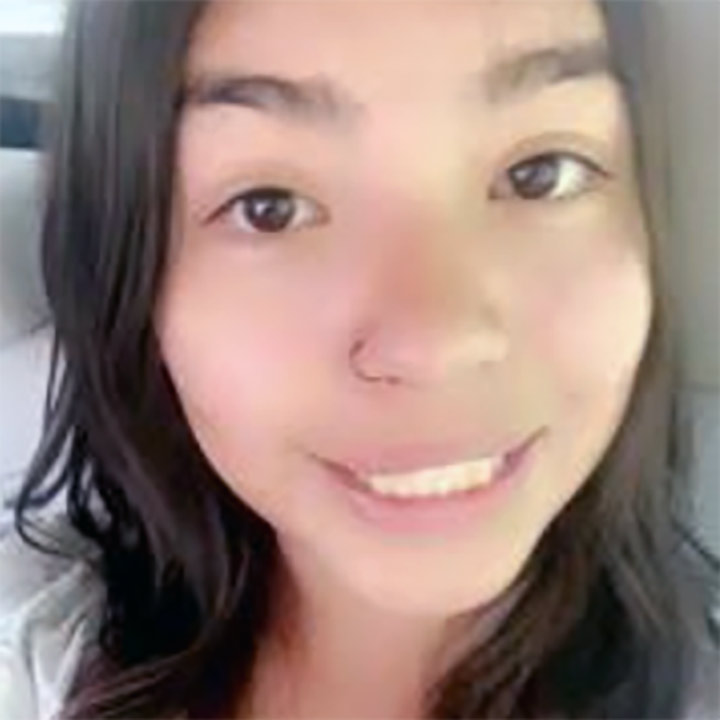 Age 17, Location: Truckee, California
Still a senior in high school, Frida is kicking off her fourth winter with SOS Outreach as a participant. With a creative eye and knack for aesthetics, Frida leaped at the opportunity to design a ski in partnership with Nordica. "I think it's so cool how far I've come since I started with SOS." says Frida, "I used to be scared to ski, but now, not only do I love skiing, I get to do this really cool project with a huge brand like Nordica…It never crossed my mind that an opportunity like this would come my way." 
Frida not only wanted to grow personally through this experience, but she, along with her peers, wanted to make a statement in the outdoor industry. "As a team of women and women of color, we thought it was important to make our mark in the ski industry. We want to show that other women can pursue these opportunities too." 
Delaney Muro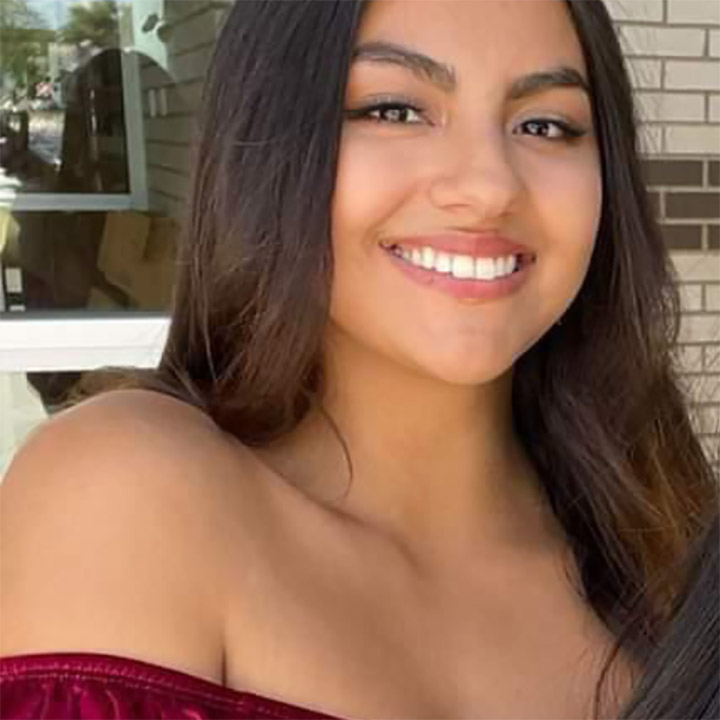 Age 18, Location: Denver, Colorado
Known for her drive and tenacity, Delaney is a high school senior and has been with SOS for over 6 years. During her time in the program, she learned to snowboard, interned with industry partners like Smartwool and Tecnica Group, and as an extension of those opportunities, attended summer classes at Harvard. "When I was asked if I wanted to join this cohort, it felt like it was an incredible way to grow as a person," says Delaney, "and although I'm usually 'type A' and prefer to go it alone, I loved working with this group of women. Everyone in the group brought in such unique ideas and perspectives, and I think the final product really reflects that."
Delaney recognizes that through this ski, she is contributing to something incredibly meaningful that extends beyond just skiing. "Latinas can change the world just like anyone else, and this project gave me the perfect opportunity to raise money for the people that love and support me."
Storytelling by Design – The Process: 
The cohort began their creative journey by selecting a ski model to serve as their blank canvas. They chose the Unleashed 108, a capable ski touted for its versatility and playfulness, and as Nordica puts it "[the] Unleashed 108 turns the entire mountain into your canvas" – undoubtedly a fitting choice. 
"After we chose a ski and color palettes, we designed mood boards to hone in more on the overall style." says Delaney, "We presented our initial ideas to the design team and then workshopped those ideas to make sure our designs were feasible for manufacturing purposes"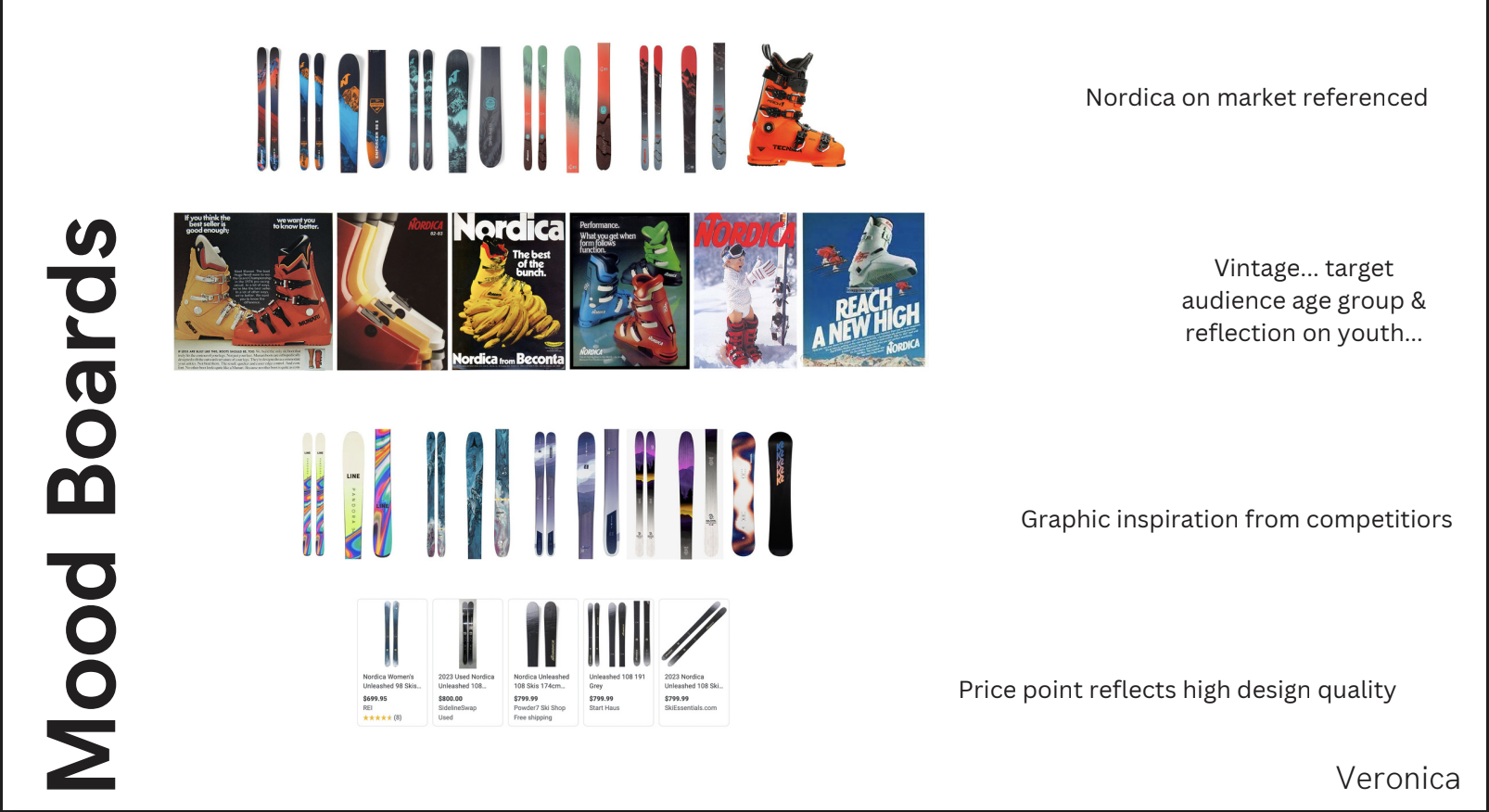 Some ideas, while creative, simply were not possible due to manufacturing constraints. "Someone had the idea of doing a glow in the dark ski, which we all liked, but unfortunately it just wouldn't work," says Frida, "that's ok though, it was fun sharing different ideas with each other." Despite some ideas not working, the team kept at it. They drew sketches and continued to share ideas. 
As time progressed, the group's collective vision of the design began to unify. "We thought a lot  about what values we wanted the ski to represent," says Frida, "we wanted the ski to tell a meaningful story." From there the cohort began to narrow in even further. "We started focusing our ideas around Silverton, [CO]" says Delaney, "since we're debuting the ski design at the event and [the fundraiser] is so significant to the organization, it just felt like the right choice" 
The small town of Silverton plays host to the SOS MLK Powder Challenge each year as the SOS community gathers over Martin Luther King weekend to raise money to support over 3,000 participants across 9 states, 16 communities, and 23 mountain resorts. The funds raised through the weekend at Silverton play an integral role in bridging opportunities for youth across the program.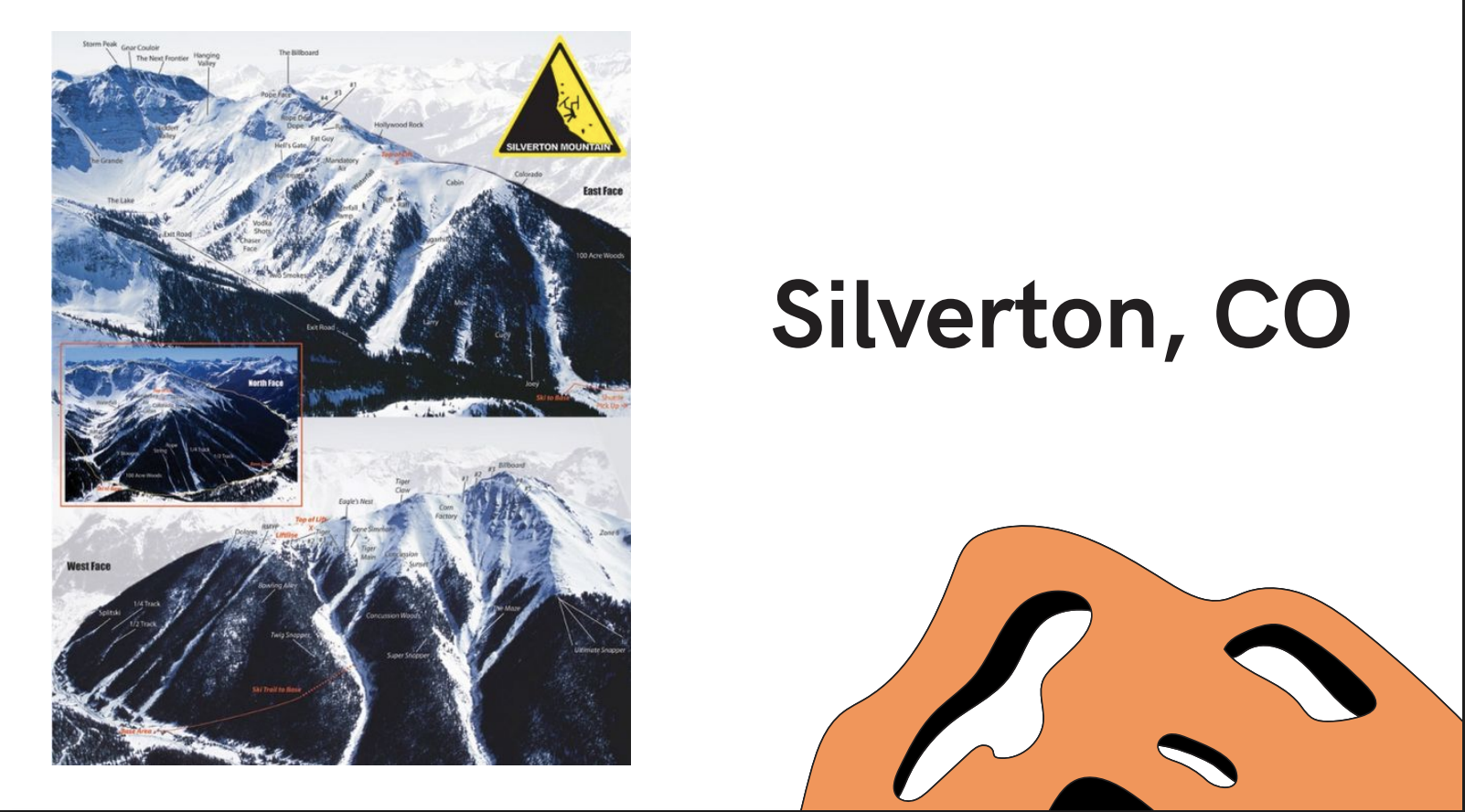 With Silverton as a primary theme for the ski, other elements were added. "I've been using topo lines as a part of other pieces that I'm working on in my classes," says Veronica, "and I felt like  topo lines of Silverton mountain would fit with our theme nicely." 
"I'm excited to have bright colors on the ski," adds Delaney, "I think it really brings forward the youthfulness of the SOS program." 
With the design nearly complete, the cohort added a few more touches before calling it done. "Adding the SOS logo to the ski was important," says Delaney, "I hope folks who purchase this ski walk away with a deeper connection to SOS. This was something that was designed with intention and so much love and passion. We really want people to know about all the good this program does."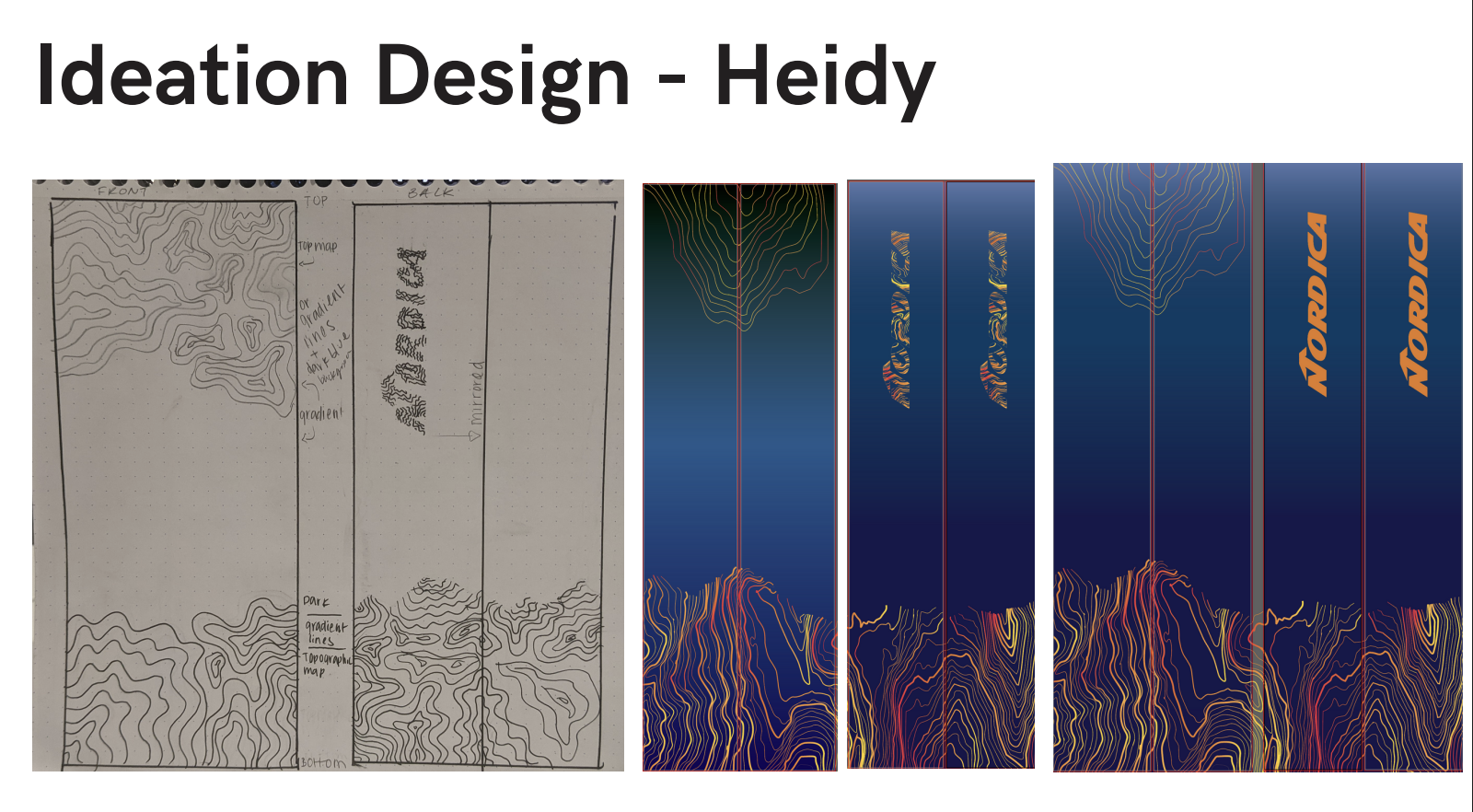 Finally with the logo added, colors chosen, and topo lines elegantly covering the ski, the cohort of young women elected to add one more feature- a true north compass highlighting each of their names in the sub-quadrants. "We all really liked adding the compass with our names," says Heidy, "we wanted people to know that a group of women designed this ski. It felt like our way of making our mark in the industry." 
With the design complete, the team agreed on naming the ski "Unleashed Outreach", paying homage to both Nordica and SOS. The team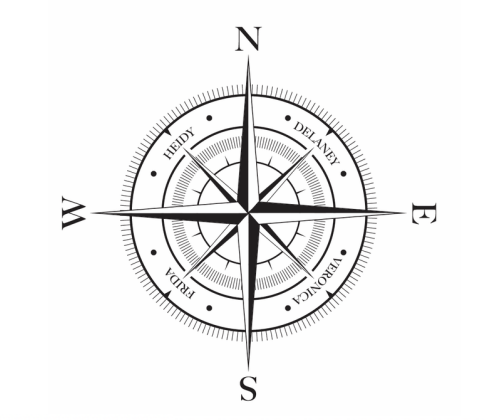 valued unity, recognition, and a powerful name for this ski design while thinking about how proceeds will contribute back to the community, and those who purchase the skis will enjoy the crowd-favorite chassis. 
For these young women, the Unleashed Outreach tells a unique story of opportunity. It highlights how their experiences in SOS have led them here to this moment today. It recognizes the impact that the SOS community has made possible. And it paints an inspiring picture of the way forward for other young women to follow their passions just like Heidy, Veronica, Frida, and Delaney have. The Unleashed Outreach is truly a special ski that should make us all consider the opportunities that have helped us in life, and more importantly, how we can pay it forward to bridge opportunity for others. 
The Takeaways and What Comes Next: 
With the ski wrapping up in manufacturing, the cohort's journey is still far from over. They will debut the ski at the MLK Powder Challenge at Silverton in January, and then work with Christy Sports to bring the Unleashed Outreach to market. But during this slight respite, the cohort has had some time to reflect on their experiences thus far. 
"Right now, this feels like a once-in-a-lifetime opportunity, but I plan to keep pursuing opportunities like this," says Heidy, "to have a ski that I helped design in my portfolio and to still only be a student feels amazing." 
As a fellow design student, Veronica agrees wholeheartedly, "SOS has helped me so much- career-wise, fun-wise, and character-wise. I'm very thankful. This is my first product launching and I'm not even out of school. This is what my major is all about, so it's like so insane to have been able to do this…For me, this project is one of the ways I feel like I can give back to the community that has supported me so much"
Frida also hopes to help give back through this ski as well, "I hope to inspire younger SOS participants to keep following their passions… SOS is always sharing great opportunities for us to follow those passions, you just have to say yes."
And for Delaney, experiences from this project have carried over into other aspects of her life as she applies for college, "One of my big takeaways from this experience is that a rejected idea isn't necessarily a bad idea. It might just not be right for the specific circumstance, but even our rejected ideas helped inform and focus our design in a uniform direction. Learning this has also helped me embrace this mindset as I apply for college. What's a good fit is a good fit, and what's not is just a part of the puzzle, and I'm ok with that."
For all four of these young women, this experience has brought growth, learning, and a well-earned sense of pride. Through collaboration and unleashed creativity, they've developed a ski that is, unarguably, in a class of its own. This cohort rose to the challenge to design something that is uniquely meaningful and SOS, Nordica, and Christy Sports were happy to provide the support to turn this dream into a reality. "It's been so cool seeing our ideas come to life," says Frida, "I can't wait to see the ski in person and I hope people recognize the intention and meaning behind our design." 
As mentioned, the Unleashed Outreach 108 will make its debut appearance January 14-16, 2023 at the MLK Powder Challenge. The ski will also be for sale online on the Christy Sports website until all 50 pairs of this custom, limited-edition ski are sold. 
"I want this ski to encourage people to push themselves to new limits out on the mountain and embrace opportunities in all aspects of their life," says Heidy "whether you're an expert or just learning how to ride in SOS, we all have room to grow."